A high school teacher in New York City showered underage girls with money, marijuana and alcohol while maintaining a four-year sexual relationship with one of them, an investigation has revealed.
Peter Muhlbach, 53, preyed on teenage girls at Long Island City High School for years, according to findings published by the New York City School District's Special Commissioner of Investigation (SCI) on Thursday.
Muhlbach, a math teacher at the school in Astoria, Queens, also sent students scores of flirty messages and gave them artificially high grades in order to curry favor with them.
In a statement detailing the teacher's abuse of power, SCI head Anastasia Coleman said: "It is substantiated that Peter Mulbach engaged—repeatedly—in significant inappropriate conduct with students and engaged in employee misconduct, specifically when he altered grades or gave unwarranted or unmerited passing grades.
"Muhlbach consistently provided female students with money or gift cards; had consistent inappropriate phone contact with female students and provided at least one student with alcohol and drugs, and engaged in sexual intercourse with her both during and after her time as a student."
The SCI became aware of Mulbach's behavior in December 2018 when they received a complaint of fears he was having an inappropriate relationship with a student after the pair were seen pictured together in a bar.
As investigations proceeded, further allegations were reported when the parents of a different 15-year-old girl discovered inappropriate text messages between Mulbach and her. Mulbach also bought the girl a sweatshirt for Christmas, according to the parents.
Investigators later discovered that Mulbach had inappropriate exchanges with at least 11 students, which included offering to take them out for drinks and commenting on their social media posts.
The most shocking discovery was made when a former student, now 24, detailed how Mulbach bought her alcohol and marijuana in order to seduce her and reported starting a sexual relationship with him in 2015—all while still a student at Long Island City High School.
She also said he provided her with a credit card and allowed him to use his car before moving in with him after her graduation. He supported her financially since.
The former student decided to come forward about her experience after her relationship with the teacher ended in May of this year.
She said the breakup was caused by Mulbach's abrupt decision to move to Florida—a move that coincided with his suspension and after a warning note was placed on his Department of Education (DOE) records.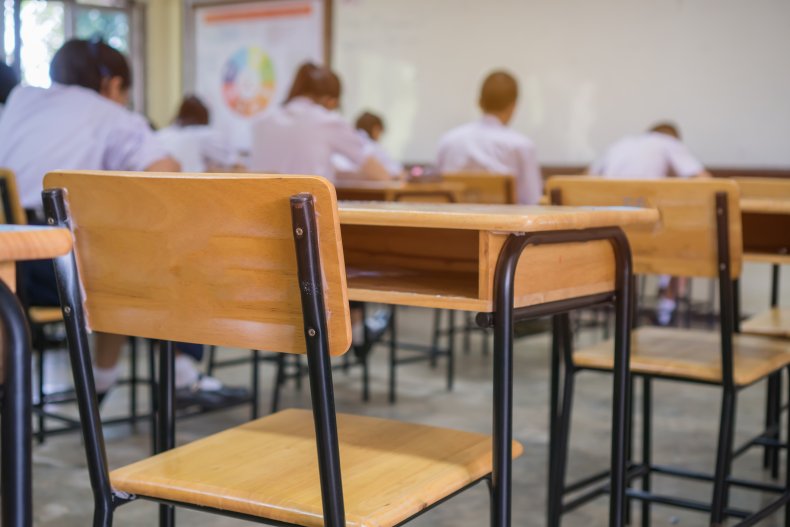 Mulbach later resigned from the department in September of this year.
The SCI report now recommends that the DOE prohibits any future employment of Mulbach and has also passed the report to the department's legal division.
In a statement, DOE spokeswoman Danielle Filson said: "These were deeply disturbing allegations, and this teacher is no longer a DOE employee. He was removed from the classroom and away from students during the investigation."