NYC Mayor-Elect Eric Adams Names New Head of Jail System Where 16 Have Died This Year
As Eric Adams begins to transition into the role of New York City mayor, he has begun making key changes to the city's prison system.
Adams has named Louis Molina as the next commissioner of the city's Department of Correction. Molina is a New York City native who previously served as the chief of the Las Vegas Department of Public Safety. New York City's jail system has been the subject of scrutiny for years, especially its Rikers Island complex.
"Our future criminal justice system must be transformed," Adams said at a news conference on Thursday. "When you look over what has happened in our correctional facilities, it did not start this year. It did not start last year. There has been an erosion of our correctional facilities for years. And we have ignored cries from inmates. And we have ignored cries from correctional leadership."
At least 16 incarcerated people have died in the city's jails this year, adding pressure on Adams and Molina to make improvements. In the past five days, according to City and State New York, two inmates have died in Rikers. Furthermore, the jails have seen a significant decrease in staff throughout the COVID-19 pandemic.
"We will change the culture of our criminal justice system to emphasize the need for holistic rehabilitation over the punitive policies of the past," said Molina. "For too long, we have managed our public safety approach with slogans and not science, and our strategies to improve safety, security, as well as programs and support, must be evidence-based."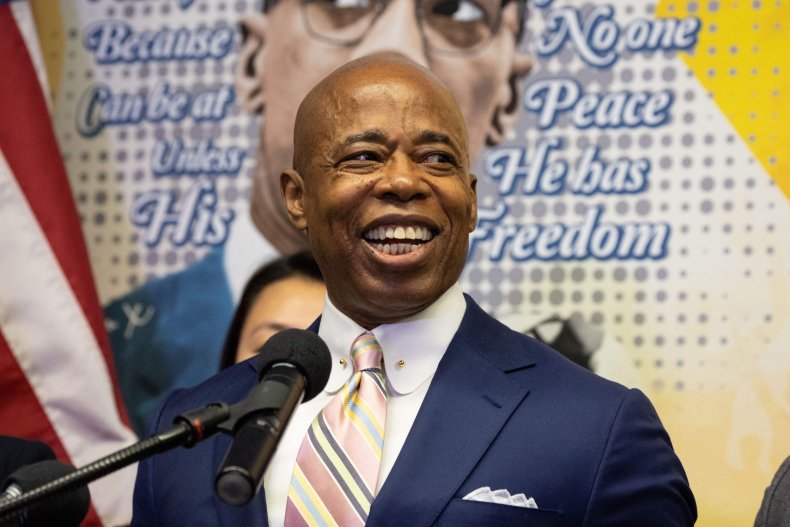 Molina, the first Latino to serve in the role, will take over the job once Adams is sworn in on January 1. He will oversee the city's 10 jail facilities, including Rikers, which has about 9,000 corrections officers and 5,000 inmates.
Adams said he will follow a city plan to eventually close Rikers, replacing it with four jails around the city. But in the meantime, he said, the facility's conditions need to improve immediately.
"Rikers Island has been a national embarrassment, and we have ignored it. For far too long, the situation there has been unacceptable," Adams said. "It is a stain on our city."
Molina said the need for reform at the complex was urgent.
"We will not tolerate rampant violence, inhumane conditions and a general culture of disorder at Rikers," he said.
Molina, a former Marine, also served as a deputy commissioner for the corrections department in Westchester County, New York.
In Las Vegas, Molina oversaw the city's jail and a police force of about 400 employees that included city marshals and animal control services.
The Associated Press contributed to this report.