NYC Mayoral Candidate Who Hijacked a Plane Says He's Different Now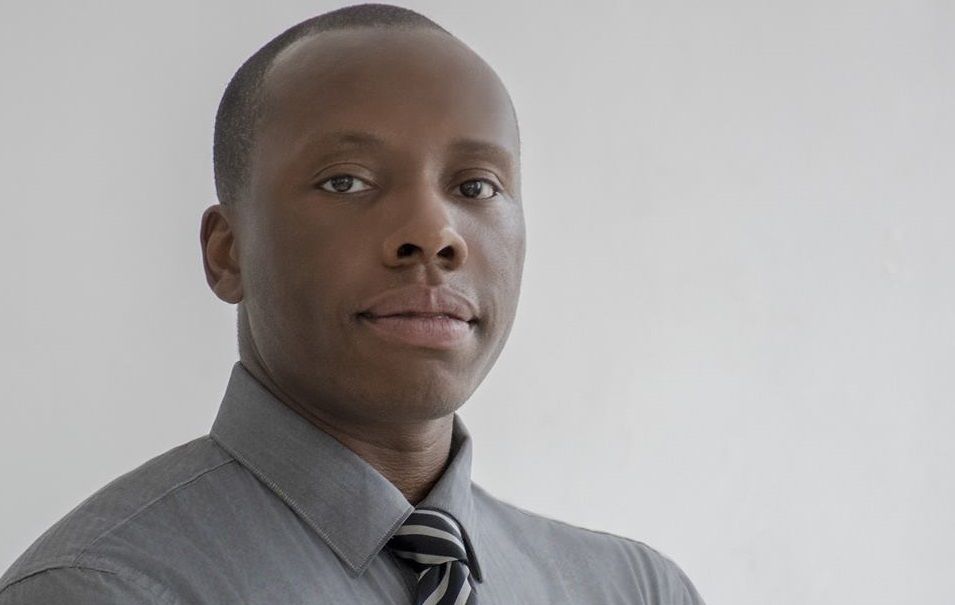 On the Election Day ballot next month, New Yorkers will get the normal choices: the Democratic incumbent, his Republican challenger, an insurgent or two and, oh yeah, a guy who hijacked a plane at gunpoint 17 years ago.
Meet Aaron Commey, the Libertarian Party challenger to Mayor Bill de Blasio. Sure, he used a handgun to commandeer a Boeing 757 flight headed to Las Vegas on July 27, 2000, then served more than a decade in a federal mental ward, but he says he is cured and New Yorkers can trust him.
"I am of sound mind and open to discuss things," Commey told Newsweek. "I will be open and let them know who I was is not who I am today."
Voters will likely need more convincing before making Commey "America's Mayor." On the day in question, Commey told the pilots to evacuate the 150 passengers on the plane, then demanded he be flown to Argentina or Antarctica. Eventually authorities seized him and charged him with five crimes, including the one that haunts him to this day: trying to hijack a plane with a gun.
Turns out it was all a big misunderstanding—inside Commey's head, he told Newsweek.
"I thought that the government was going to do something bad to a lot of people and that I needed to get out and save people," said Commey. "Ultimately I got into my head and felt that I needed to act quickly. There was a lot of confusion. I was emotionally fragile, confused, delusional, and I didn't realize it."
Commey was found not guilty of the hijacking by reason of insanity and diagnosed with delusional disorder. He was incarcerated in a federal prison until 2015—not exactly the top line on the résumé of successful mayoral candidates.
But he says his experience of committing and being punished for a heinous crime makes him better suited to fix the alleged problems of the criminal justice system, much like other leaders who first served time in prison before uniting people.
"People like Malcolm X and Nelson Mandela have done much more once they left prison. It's possible to come out stronger and better from such a stronger experience," said Commey. "Someone dealing with mental illnesses who can benefit, who can look at me and say, 'Wow, if he can do that, how can I do that? How can I get involved?'"
Commey said he has not received any negative comments from the other mayoral candidates, who include de Blasio, Republican Assemblywoman Nicole Malliotakis and former Democratic City Councilman Sal Albanese running as an independent—though it is unclear if any of them know about Commey's history with aircraft and weaponry.
"I've met most of the mayoral candidates and I think some of them have been empathetic about my situation, and at this point I don't care what they think. My past should not limit me from trying to help other people," said Commey.
The reformed hijacker's platforms include beefing up economics instructions in New York City public schools, reducing taxes, destigmatizing mental health treatment, helping small businesses and criminal justice reform.
After spending 12 years at a federal mental institution, Commey said he would do a better job than de Blasio at fixing the criminal justice system.
"I don't think he is committed to criminal justice reform," said Commey, citing de Blasio's election year promise to close New York's infamous Rikers Island jail. "There are underlying problems in the system he has yet to fix."
The de Blasio campaign responded in a statement that the mayor is committed to criminal justice reform and has "driven crime to record lows, while dramatically reducing stop-and-frisk by 93 percent, getting more guns off our streets, and putting two thousand new officers on the beat."
De Blasio declined to comment on Commey's past as a gun-toting hijacker. Commey's campaign website doesn't mention it either, nor does the Libertarian Party site. Libertarian Chairman Nicholas Sarwark said he did know about the hijacking and has not met Commey personally, but knows how passionate he is about helping New York City thrive.
"The Libertarian Party is the party of second chances," said Sarwark. "What he did was not good, but it is great that he's able to turn his life around and help incarcerated individuals have a second chance at life."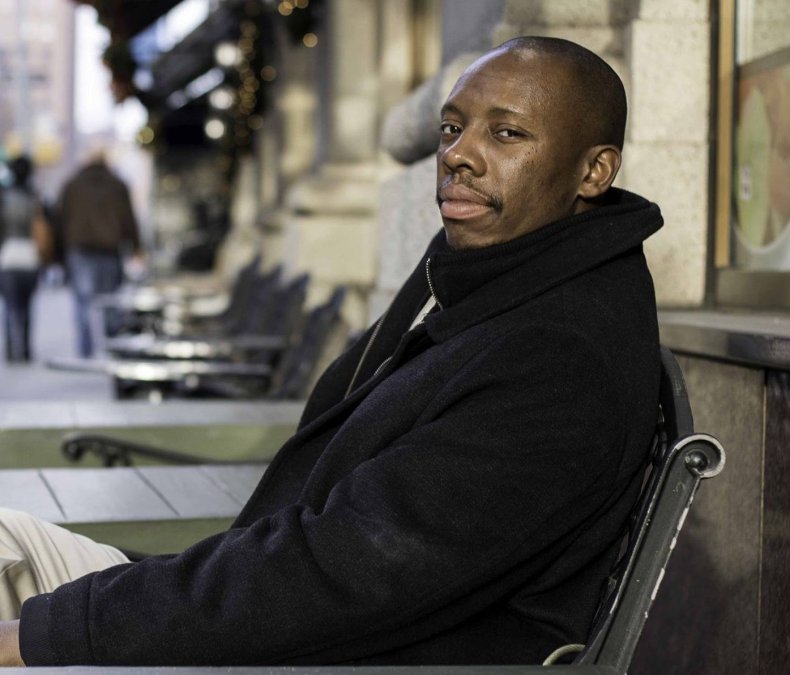 Green Party mayoral candidate Akeem Browder had no idea about Commey's past but said he is not one to judge. He respects Commey for getting involved with politics to help other people who are going through the same problems he once faced.
"I hate demonizing people for what happened in their past," said Browder. "They can grow into someone we can look up to. No one's perfect."
Commey isn't the first candidate with an unusual story to run for office. Dan Vacek of the Legalize Marijuana Now Party ran for president last year, as did Deez Nuts. And Jimmy McMillan founded a party called the Rent Is Too Damn High, which got him on the ballot for New York City mayor and New York State governor.
Commey's chance of winning the mayoral race is slim, and not just because he hijacked a plane at gunpoint. The last Libertarian on the New York mayoral ballot in 2013 received only 446 votes, or .16 percent. And that candidate, Michael Sanchez, never hijacked a plane with a gun.
Or maybe that was his problem.