NYC Officials Condemn Violent Assault Against Muslim Store Owner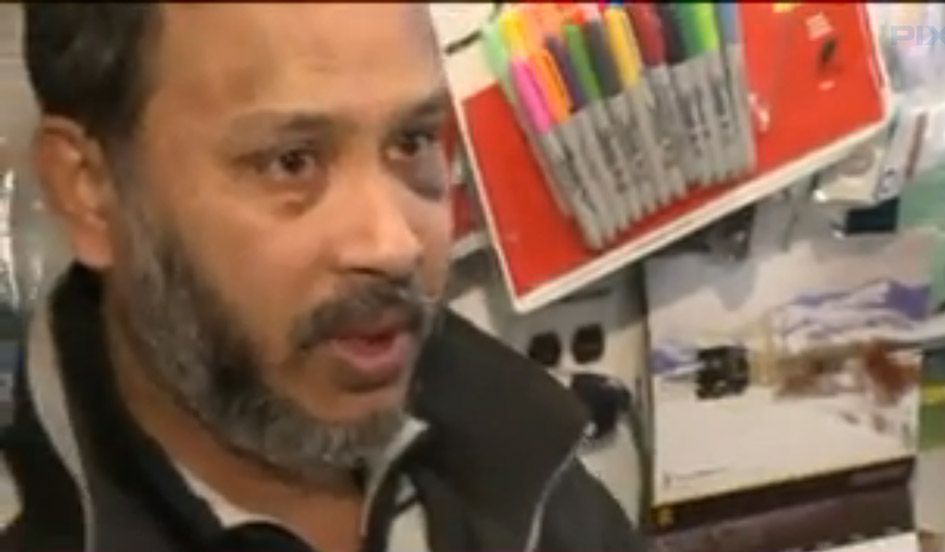 New York politicians are condemning a recent assault on a Muslim man, an incident that is being investigated as a hate crime.
The New York Police Department is investigating the attack on Sarker Haque, a Muslim shop owner in New York City's Queens borough. Haque said the assault happened on Saturday afternoon at his store. "He punched me as much as he can with his left hand," Haque told Pix 11. The owner says he was punched in the face, sustaining a black eye. The altercation ended when a customer intervened on Haque's behalf.
"There is no place for hatred and racism in our City, and we stand today—and every day—united against Islamophobia, and all forms of bigotry," New York City Comptroller Scott M. Stringer said in a statement.
Piro Kolvani, 55, was charged with assault for Saturday's attack against Haque. In an interview with Pix 11, Haque said Kolvani told him: "I kill Muslims."
Authorities neither confirmed nor denied Haque's claim that Kolvani made the statement. When asked about the comment, a public information officer with the NYPD told Newsweek: "It is being investigated by a hate crimes task force, I can't confirm if it is."
There is no security footage or video recording of the incident, the NYPD said. Speaking with the Council on American-Islamic Relations (CAIR), Haque described the incident as so violent that he "thought [he] was going to die."
"In our neighborhood and our nation, we pride ourselves on our diversity and tolerance," said Senator Michael Gianaris, who represents Haque's neighborhood. "Hateful rhetoric leads to hateful and violent acts that must be denounced and dealt with aggressively."
The incident is part of a string of attacks on Muslim Americans in the wake of the deadly San Bernardino shooting, which was carried out by two Islamic attaclers. Among the incidents: In Philadelphia, a pig's head was left at a mosque after the attack, and a Florida Islamic center was vandalized.
"We call on local and federal authorities to investigate this attack as a hate crime and urge American Muslims to remain vigilant and take extra safety measures," CAIR's director of operations in New York, Sadyia Khalique, said in a statement. "The lives of American Muslims have been placed in danger by the rising anti-Muslim hysteria in our nation and by the inflammatory rhetoric used by a number of national public figures."
The council often defends Muslim Americans facing such hate crimes. Its Washington, D.C. office was evacuated on Thursday afternoon after a "foreign substance" was sent there through the mail.