Proud Boys Fight in NYC: Man Attacked, Robbed Says Antifa 'Tried to Kill Me'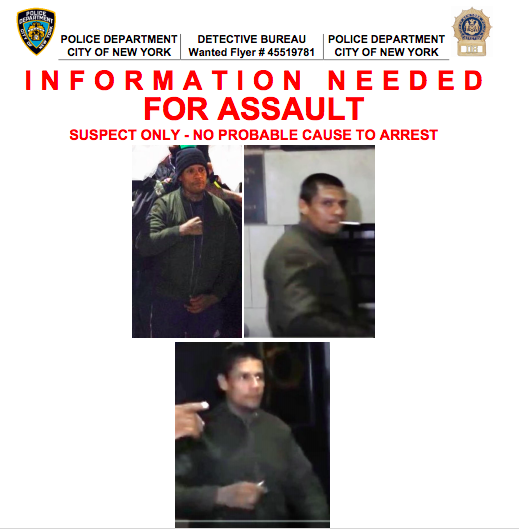 *UPDATE: 4:15 p.m. EDT—* Geoffrey Young, 38, who a police source confirmed to Newsweek is a member of the far-right chauvinistic group "The Proud Boys," was arraigned on Friday afternoon at Manhattan's Criminal Court. Judge Richard Tsai released the defendant on his own recognizance, despite prosecutors asking for him to post $5,000 bail, according to a release.
In the criminal complaint, a responding police officer pored over video evidence to pin Young, who is from New York City, as joining a mob of nine others brawling with multiple victims who are believed to be affiliated with the far left group Antifa.
Footage from a surveillance video propped from a building on Park Avenue which at around 8:20 p.m. on Oct. 12, was trained on the curved rod iron gating rising above the sidewalk located near the intersection of East 82nd Street and Lexington Avenue.
Young is allegedly identified as putting a person in a headlock after punching the person "with a closed fist," the complaint states. Young is also blamed in the charging document for kicking another person in the gut.
The complaint states that a separate video capturing the incident by a female witness further showed Young allegedly "kick a third person three times in the head."
Young is charged with Riot in the second degree and Attempted Assault in the third degree and is due back in court on Dec. 13, court officials confirmed.
*UPDATE: 9:00 a.m. EDT—* Geoffrey Young, 38, was arrested on Thursday at around 7 p.m., police said. The New York City resident faces charges of riot and attempted assault. He is one of a dozen people the NYPD wants to find for allegedly squaring off in numerous brawls on Friday night between members of The Proud Boys and Antifa.
One of the attendees who was inside New York City's Metropolitan Republican Club, where Proud Boys patriarch Gavin McInnes delivered a speech on October 12, told Newsweek that he was ambushed afterward and lucky to be alive after masked members of the far-left antifa group allegedly pummeled him.
" They tried to kill me," Paul Miller recounted two days after he said he was overpowered by a mob of protesters belonging to the anti-fascist group.
"These were terrorists," Miller, an independent journalist, told Newsweek. "They were out there for the only purpose: to hurt people."
Miller, according to an New York Police Department (NYPD) source, was outnumbered by approximately 10 people at around 8:30 p.m. on Third Avenue and East 84th Street in Manhattan, where he was threatened and robbed of his backpack.
Police later confirmed there were three incidents in total that spilled onto the streets after the speech.
During a press conference held at NYPD's headquarters in Lower Manhattan on October 15, Chief of Detectives Dermot Shea detailed three incidents that led to physical violence, despite the fact that the police had almost 50 cops assigned to keep the peace at the club during the speech.
The first incident occurred at 8:23 p.m. at 82nd Street, where those who attended the speech were met by around 80 "counterprotesters."
A group of six people headed south and were allegedly confronted under a scaffolding by a group of "six individuals wearing masks." The masked men were spotted on surveillance camera footage throwing a glass bottle and "yelling at the group [of Proud Boys]," Shea said.
Then, "a beating" between some Proud Boy members who double-backed and the masked counterprotesters from antifa ensued. A video of the skirmish was widely circulated on social media.
The melee saw Proud Boys throwing punches, kicks and stomps against two antifa men, whose masks were torn off. Cops were still searching for the two unmasked antifa members, Shea confirmed.
Minutes later, a second beating followed when two 911 calls were reported of a beating midblock on 82nd Street near Lexington Avenue, Shea said.
But when officers arrived 38 seconds later, Shea said, the individuals were treated on-scene but didn't offer identification and refused to make a report.
Then Shea described details of a robbery that matched Miller's account.
In Shea's telling, the victim (Miller, who wasn't named during the press conference) approached uniformed cops after McInnes's speech to inform them that he was accosted by "10 individuals."
"I was robbed, I was robbed," Shea said the victim allegedly told the officers. The man said that his backpack and credit cards were stolen.
Shea described the victim as being "associated with the Proud Boys" and said he "ran away" from an opposition group and left his backpack. When he attempted to fetch the backpack, Shea said Miller told officers he was assaulted.
The victim, Shea noted, identified three people who were taken into custody and charged. Shea said that investigators were still searching for a fourth person involved in that attack and robbery.
Miller wouldn't confirm he was a member of the Proud Boys, a self-proclaimed "fraternity" founded in 2016 during the presidential election by Gavin McInnes (who co-founded VICE).
He was present during the speech as "a Republican" and "just a regular person going to a regular meeting."
Miller described his attackers as wearing black masks and shouting provocations both before and after the speech.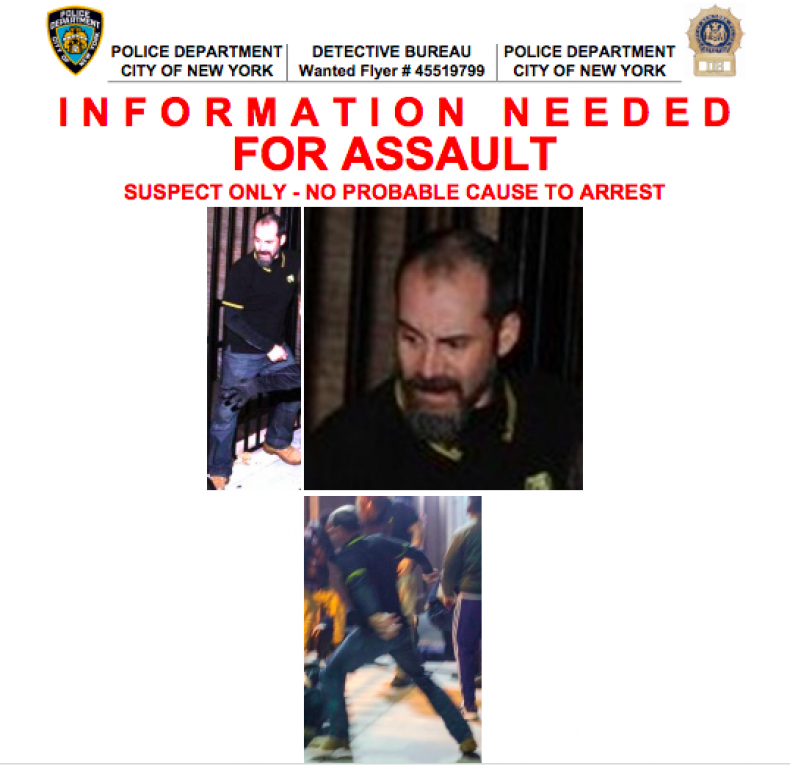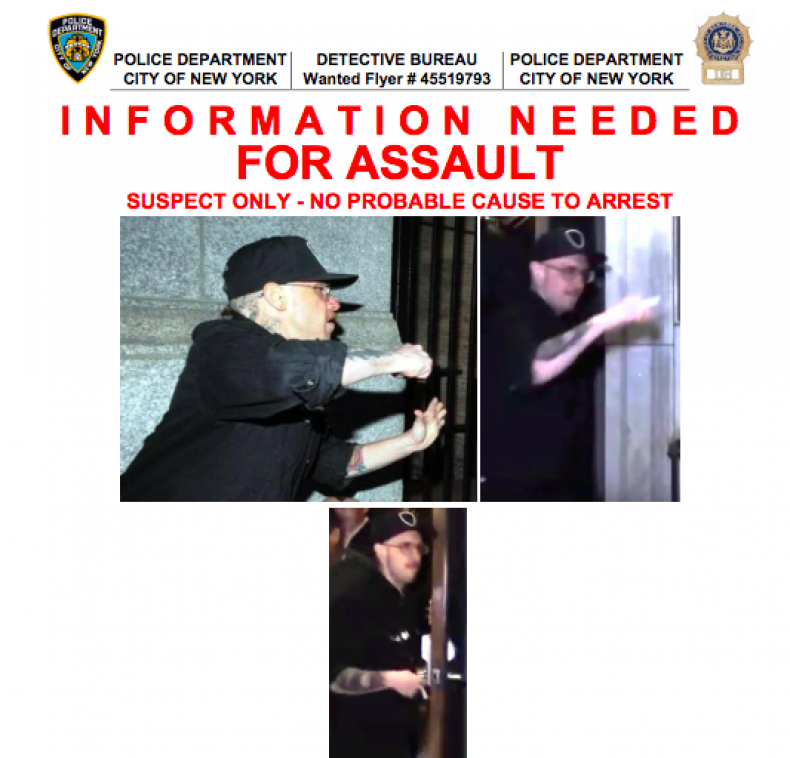 "I was there for the convention," he said, referring to the speech at the club. "Gavin gave a speech, and when I go outside I was attacked.
"They were out there trying to hurt me."
The NYPD reported three arrests in connection with the incident.
According to court records,Caleb Perkins, 35, and Finbarr Slonim, 20, both from Manhattan, were charged with petit larceny, recklessly causing physical injury and resisting arrest. And records showedKai Russo, 20, of Brooklyn, was charged with petit larceny and recklessly causing physical injury.
Various clips of video capturing the melee and its aftermath by witnesses circulated online, showing some Proud Boys donning their signature black polos while descending the stairs of the Metropolitan Republican Club.
A statement from the club confirmed that McInnes's speech that evening was "at times politically incorrect and a bit edgy" but was "certainly not inciting violence."
Earlier on Friday, the club reported to the police an act of criminal mischief and vandalism when the doors to the institution were tagged with anarchy symbols, its locks glued and two windows shattered.
Upon arriving at the location, police discovered a note promising more violence as reprisal for McInnes's speech.
The note, according to the club's release, read, "Our attack is merely the beginning."
Those vandals remained on the loose, the NYPD confirmed.
Cops were also pursuing leads from the public in order to identify and arrest nine Proud Boys members and the two unmasked antifa members, said Shea. Once they are caught, Shea said they would likely face riot and attempted assault charges.
The club called the attack "premeditated and well-orchestrated."
In a formal statement, the NYPD confirmed that no complaint has been filed regarding Friday night's attack. But cops canvassed the Upper East Side block "to obtain video and additional evidence" and hope to question three persons of interest seen in some of the video footage.
The NYPD also condemned the violence, stating, "There is no place in our city for disorder or violence."
This story has been updated to include details of an arrest made by the NYPD and criminal charges brought by Manhattan District Attorney's Office against one Proud Boy member from the Oct. 12 melee.