After Parkland Shooting, Controversy over Armed Police Officer in NYC Public School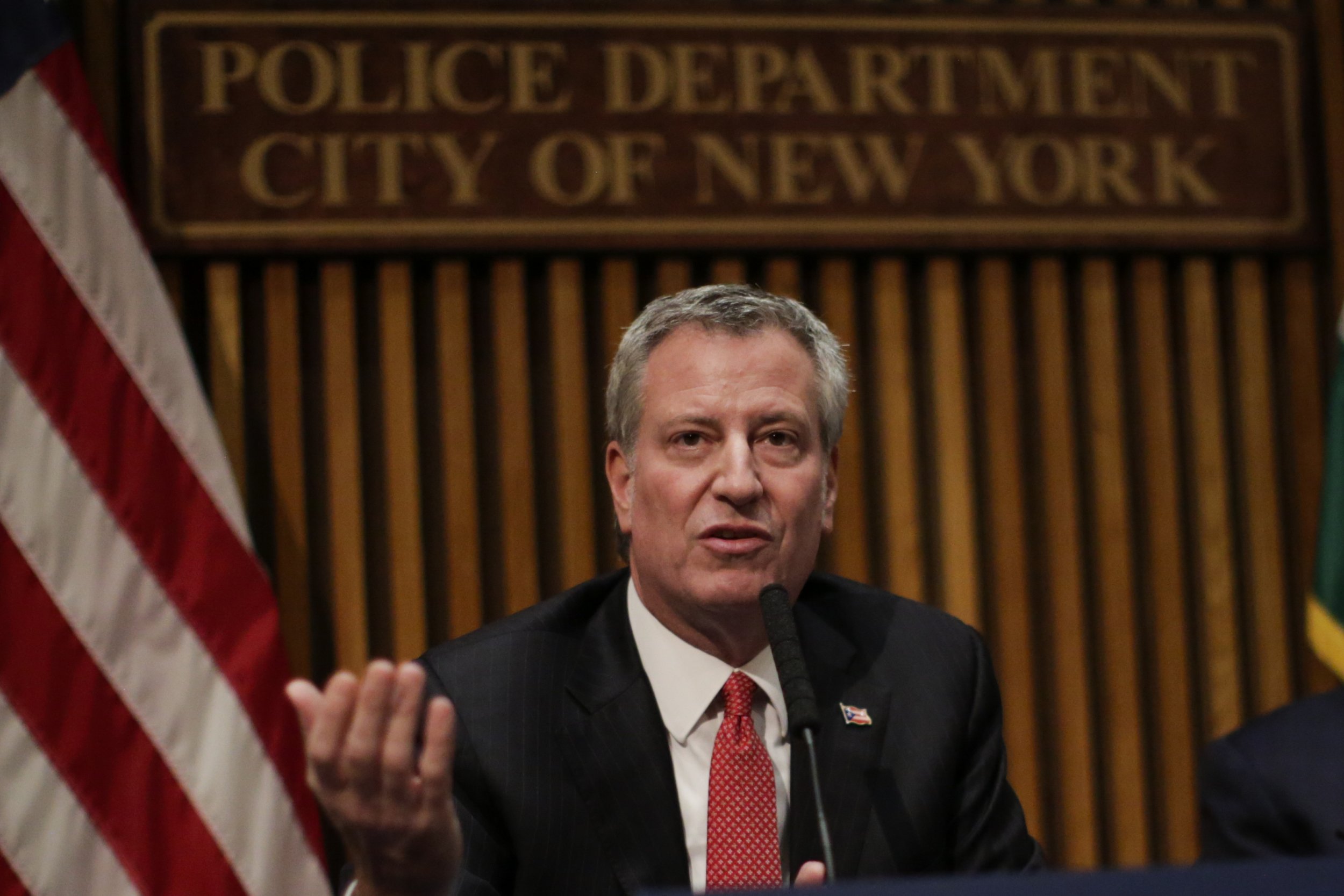 Updated | The nationwide debate around police presence in schools boiled over at one New York City high school, after an officer posted there full-time was phased out.
A position for an armed police officer inside Francis Lewis High School in Queens was removed, the New York City Police Department confirmed, and the public school will instead get coverage from officers patrolling the area through the NYPD's neighborhood policing program.
Those officers, known as neighborhood coordination officers, "will have a relationship with the school," its principal and its other safety officials and will visit the school regularly, but an officer "will not be permanently assigned there," Lt. John Grimpel, a spokesperson for the NYPD, told Newsweek. "They're not getting any less coverage than any other school."
A controversy had erupted over the last few days when the news broke that the Francis Lewis officer had departed, reportedly as part of a broader policy to switch from armed officers posted full-time inside public schools to the community patrols, in which officers would visit during their routes.
A spokesman for Mayor Bill de Blasio said there is no such broad change occurring.
"Despite completely fabricated suggestions to the contrary, there has been no placement policy change nor have any officers been removed from schools," Austin Finan told Newsweek. "In fact, more than a hundred auxiliary officers and thousands of school safety agents are assigned to schools where they keep our students safe."
The issue comes at a time of tense debate on school safety following the February 14 shooting at Marjory Stoneman Douglas High School in Parkland, Florida, that left 17 dead.
The Epoch Times said the shift to neighborhood policing was a decision made before the Parkland shooting.
"We're not enthusiastic about arming teachers, but we liked having a cop around," Arthur Goldstein, a teacher at Francis Lewis High School in Queens, told the New York Post.
Francis Lewis has more than 4,500 students.
Grimpel pointed out that in addition to the neighborhood coordination officers, the high school would also have coverage from school safety agents. Those agents, which are in every public school and are also part of the NYPD, do not carry firearms but have batons and handcuffs.
"There's no less security in the building," he said.
In response to school shootings, some elected officials have called on de Blasio to place an armed and uniformed police officer in every school. Helping to lead the charge are City Councilmen Joe Borelli and Steven Matteo, who represent districts on Staten Island, and that borough's president, James Oddo. After the Florida shooting, they wrote a letter to de Blasio asking for the school cops.
"The larger issues that are the subject of a national debate are unlikely to be resolved soon," they wrote. "That puts the responsibility on local government to do whatever it can to safeguard the students for whose safety it is directly responsible."
They said it could be a short-term fix as officials talk about other safety measures, like cameras and self-locking doors.
While discussing the matter last year, de Blasio said that putting an armed officer at each of the 1,400 public schools would cost about $1.2 billion a year.
The city's budget is roughly $85 billion.
This story has been updated to include information from the NYPD and the New York City mayor's office.