Beginning September 27, public schools in New York City will be changing their regulations for quarantining and testing for COVID-19, as well as updating their rules for vaccine mandates, Mayor Bill de Blasio announced Sunday.
The city was requiring all elementary school students in a class to quarantine for 10 days if a positive case was in the classroom, per the NYC Department of Education. Regulations for middle and high school students stated that those 12 and older who were either unvaccinated—or vaccinated but showing symptoms—were also required to quarantine for ten days.
The new policy, which is in line with Centers for Disease Control and Prevention (CDC) guidelines, states that if a student has a mask on and was more than three feet apart from a student infected with COVID-19, quarantine is not necessary.
"That will allow more kids to safely remain in the classroom," de Blasio said in a news conference.
The rules regarding the testing frequency of students are also changing. Although the original testing schedule for students was set to every other week, the United Federation of Teachers called for testing to take place weekly. In a letter to de Blasio, the president of the teacher's union, Michael Mulgrew, implored the mayor to have students tested more frequently.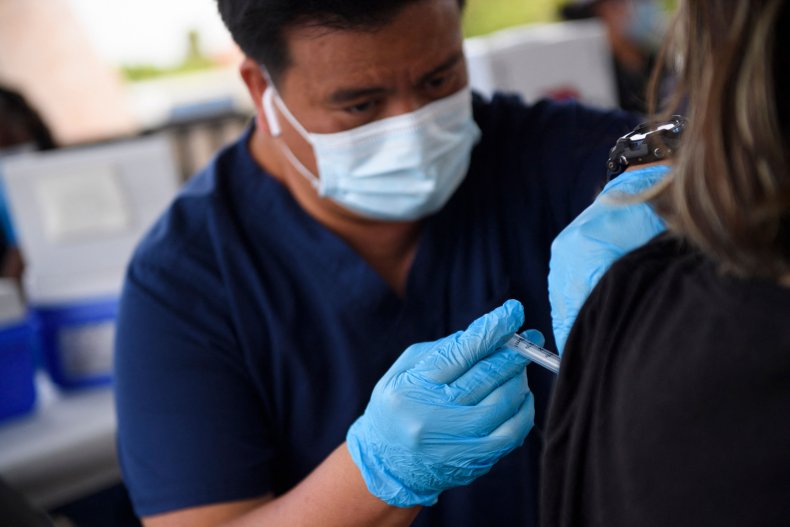 "While so far our public schools have successfully reopened, I am concerned that this year's reduced frequency of Covid testing means that thousands of children will spend days in classrooms without the early warning system that last year made our schools among the safest places in the community," Mulgrew stated in the letter.
A vaccine mandate for teachers and staff in the district starts on Monday. In an announcement last month, de Blasio said, "The New York City Department of Health will be issuing an order requiring all staff in the New York City public schools to be vaccinated: This will require that all staff of every kind—principals, teachers, custodians, food service, you name it—needs to have at least one dose by September 27. We know this is going to help ensure that everyone is safe."
At least 63 percent of staff in the district had already been vaccinated, the Associated Press reported last month when the mandate was announced.
During the first week of school in the city, schools reported 976 COVID cases, 592 students and 384 staff members, according to the NYC Department of Education.
Last week, a school in Harlem was closed after at least 19 students and staff tested positive for COVID-19 during the first week of school. P.S. 79 will be closed until September 28, Manhattan Borough President Gale Brewer said in a tweet on Saturday.
"The goal is to get our kids in school for the foreseeable future," de Blasio said, adding that the city would work with schools and parents to get eligible students vaccinated.