NYC to Reopen Elementary Schools, Students Can't Attend Without Consent Forms to Be Tested
Mayor Bill de Blasio announced on Sunday that New York City will reopen public schools in phases, after being closed for almost two weeks.
Pre-k and elementary school students can return to in-person learning starting on December 7, said de Blasio. Children with special needs can return on December 10. Middle and high schools will remain closed.
However, students can only return if they have already signed up for in-person learning and submit consent forms to be regularly tested.
According to de Blasio, 20 percent of students at each school will be tested every week. This is a significant boost in requirements that previously called for monthly random testing.
The city will also push toward providing in-person learning five days a week, an increase from the particle in-person instruction set in the city's previous plan.
The city's public school system is the nation's largest, serving more than one million students across its five boroughs. But de Blasio estimated that only 190 thousand students will be eligible to return to in-person learning.
De Blasio closed New York City public schools on November 19 as the city's positivity reached 3 percent, a threshold officials previously said would force a broad return to all remote learning.
However, the mayor's updated plan abandoned the previous 3 percent threshold.
"We need to get the school system open. We set a particularly stringent standard," said de Blasio. "The previous approach doesn't apply anymore it's a new approach now where we're doing much more testing. We're requiring the consent forms."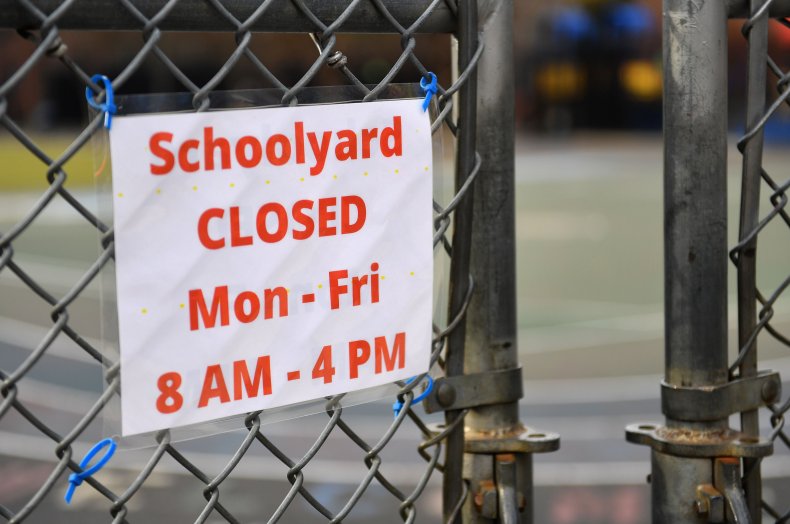 Dr. Anthony Fauci, the director of the National Institute of Allergy and Infectious Diseases, said that New York City should shut down bars rather than schools.
"Close the bars and keep schools open," Fauci told ABC News "This Week" anchor Martha Raddatz. He continued to note that schools haven't been a driving force for community spread, while bars and restaurants have been.
"If you look at the data, the spread among children and from children is not really very big at all," said Fauci. "Not like one would have suspected, so let's try to get the children back."
The overall rate, including hot spots for COVID-19, in the state was 3.98 percent, with 6,063 of the 152,355 residents testing positive for the virus on Saturday, according to a tweet by Governor Andrew Cuomo.
As of Saturday, there were 3,287 people hospitalized due to COVID-19 in New York State, including 433 people newly admitted. There were 42 coronavirus deaths reported as well.
There have been over 639,200 confirmed cases of COVID-19 and 34,000 deaths in New York since March, according to data from The New York Times. The state was once an epicenter for the virus during the early stages of the pandemic.
De Blasio tweeted on Saturday that the city's seven-day average infection rate was 3.64 percent, an increase from the 3.33 percent rate from the day prior.
Updated 3:00 PM ET, with remarks by Dr. Anthony Fauci from his TV appearance on ABC News' This Week.