NYC Sixth-Graders Have Porn, Trump Photos Broadcast After Class by Hackers On First Day Of School
On the first day of remote learning for the 2020-2021 school year, a sixth-grade class in New York was hacked, exposing students to images of porn and even President Donald Trump.
Devon Morales, the mother of one of the class' students, took to Twitter on Wednesday to express her frustration.
"Day one of remote learning. 5 minutes into my daughter's Google meet with her first class, and several 'students' have hijacked the meeting, the first posting Trump pics, and then someone streamed PORN!!" Morales wrote, while sharing a picture of the hacked class and tagging the New York City Department of Education Chancellor Richard Carranza, New York City Mayor Bill DeBlasio, and the city's Department of Education.
"No teachers should be hosting online classes without remote conference managers or IT monitoring them. Intro to blowjob's should NOT have been part of my daughter's 6th grade curriculum. Do better!" Morales wrote in a subsequent tweet.
While this recent hacking incident occurred on Google Meets, according to Morales' tweet, Zoom, a popular video-conferencing app, that has become popular during the novel coronavirus pandemic, was banned from New York City schools in April, after, number of Zoom-bombing attacks occurred. The attacks prompted warnings from the FBI and requests for increased security and user privacy from New York Attorney General Letitia James.
A month later, the department of education in New York City reversed its ban on Zoom, after the company agreed to create custom version of its platform tailored specifically for the city's education department.
"The security of our students and staff is paramount, and we've worked with Zoom to create a tailored platform that provides the safety and functionality schools need to engage in remote learning," Chancellor Carranza said in a statement, in May.
Shortly after sharing her tweets, Morales spoke to WLNY News, saying she is angry, furious and "felt attacked."
"I felt like somebody had just sexually attacked us," Morales told the tv station. "I was not prepared to have to have a conversation with my daughter about sex acts on her first day of sixth grade, but we did."
Morales' tweet also garnered attention from New York City Councilman Justin Brannan, who replied to her tweet, saying, "I thought we had this figured out. This is totally unacceptable and completely avoidable."
According to NBC 4 News in New York, the city's Department of Education said they are currently investigating the incident that occurred at I.S. 259 in Dyker Heights.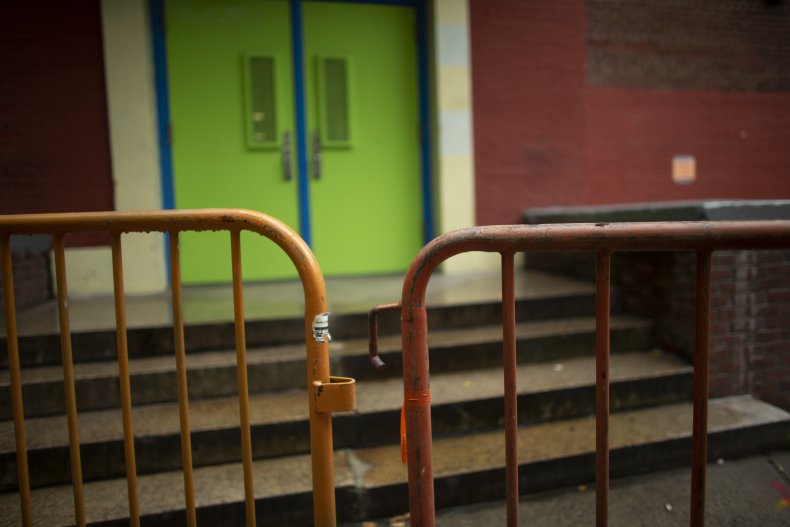 "We have strict security settings for DOE-approved platforms to prevent outside parties from entering. The class was immediately taken offline, and this incident is being investigated," DOE spokeswoman Miranda Barbot said in a statement, according to NBC 4 news. "We will provide any necessary follow up support to the school community."
Newsweek reached out to the DOE for comment but did not receive a response in time for publication.
While announcing a delay to in-person schooling for most NYC students, DeBlasio was asked about the hacking incident, and stated that he did not hear of it till now but said "I'm troubled by that and I'm sure every parent would be troubled by that."
Chancellor Carranza also touched on the incident, stating that "there is no evidence at this point that it's an external hack."
"It's more of somebody internally, within that school that decided to not play by the rules," Carranza added.