NYC and Virginia Among the Latest to Declare Coronavirus State of Emergency
New York City and the state of Virginia declared states of emergency Thursday, joining locations across the U.S. bracing for heavy damage caused by the COVID-19 coronavirus pandemic.
Virginia Governor Ralph Northam announced that the state would be joining the majority of U.S. states by declaring a state of emergency. At least 29 other states have declared emergencies due to the virus, according to the National Governors Association.
"Our top priority is to make sure Virginians stay safe and healthy, and that our response to this situation leaves no one behind," Northam said in a press release. "This emergency declaration will ensure we can continue to prepare for and appropriately respond to Virginians' needs during this time."
Other restrictions announced by Northam included ordering state employees to work from home while banning them from out-of-state travel, along with cancelling large events and conferences for at least 30 days. The nearby Washington, D.C. declared a state of emergency on Wednesday.
New York City Mayor Bill De Blasio said that the decision to declare a state of emergency was "not done lightly" in an afternoon press conference, while stressing that the decision would allow the city's government to take measures necessary to combat the virus. New York Governor Andrew Cuomo declared an emergency at the statewide level on Saturday.
"It is time now to declare a state of emergency in New York City," said de Blasio. "The declaration of the state of emergency authorizes the use of the powers but we will use them as needed, it doesn't mean everything will happen at once."
De Blasio said that most gatherings of over 500 people would be banned in the city. He was also quick to warn against the spread of false information on social media.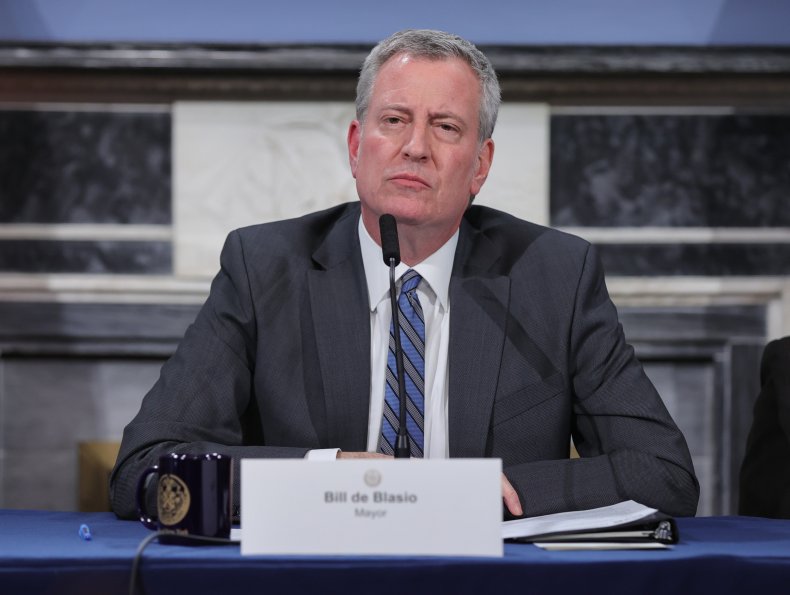 The New York Police Department tweeted that there were no plans to shut down roads or mass transit. De Blasio said preserving the infrastructure necessary to combat the virus while allowing people to go about their lives was a top priority.
"There are three things we want to preserve at all cost," said De Blasio. "Our schools, our mass transit system and most importantly our healthcare system. "
Washington was the first state to declare a state of emergency, with Governor Jay Inslee making the declaration on February 29. The state reported the first COVID-19 case in the country in January, before additional cases led to an outbreak weeks later.
Washington's total of 379 cases remained the most of any state as of Thursday, although New York was not far behind with 328. U.S. cases numbered 1,670, with 40 deaths and 30 recoveries. Worldwide, coronavirus cases topped 134,000, with deaths approaching 5,000 and recoveries nearly 69,000.