NYC Was Unprepared for COVID-19 Pandemic With Expired Supplies, Report Says
New York City was unprepared for a pandemic before the coronavirus began spreading in the U.S. and struggled with data collection and expired personal protective equipment (PPE) as the virus took hold of the city last year, according to New York City Comptroller Scott Stringer.
Stringer, who is conducting an investigation into the city's pandemic response, released on Wednesday an interim report identifying some of the city's struggles through the pandemic. He also offered recommendations for how the city can prepare for future health crises.
"The COVID-19 pandemic threw our city into crisis, upending lives and livelihoods and exacerbating longstanding inequities in our most vulnerable communities," Stringer said in a press release accompanying his report.
The comptroller noted the death toll that resulted from the pandemic, as well as its ongoing impacts on the local economy, as the virus continues spreading around the world.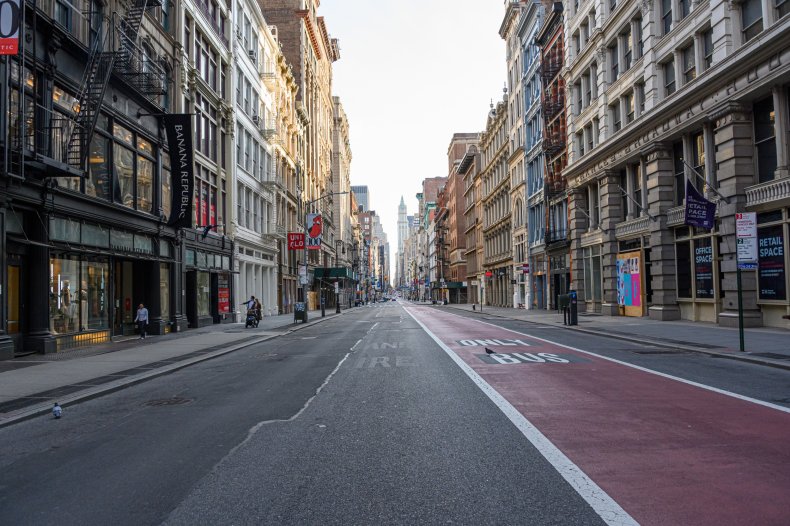 "We will never forget who and what we lost, and we cannot erase the mistakes of the past. But we can make sure we are better prepared for future emergencies and the next pandemic," Stringer said. "Our investigation shows weaknesses in planning and preparation and failures to promptly make decisions when time was of the essence and every minute counted."
In addition to having no completed operational plan prepared in the event of a pandemic, New York City struggled with "weaknesses" in managing emergency resources, such as hospital bed availability and PPE, Stringer's report said.
"City agencies had to be individually surveyed for the City to determine how many N95 masks it owned — and to discover that its entire supply of the N95 masks that provide the highest level of protection, surgical-grade N95 masks, had expired years earlier," according to the report.
Stringer said there was also confusion at New York City Emergency Management, which is typically the leading agency during natural disasters or extreme weather events. But the comptroller's investigation found NYCEM "repeatedly—and incorrectly" told other city agencies it was leading the preparation for and response to the pandemic.
"E-mails between agency officials indicate at minimum significant confusion among City agencies about responsibilities in the COVID-19 response," the report said.
Newsweek reached out to NYCEM for comment and will update this article with any response.
Stringer's recommendations for future health emergencies include devising and consistently updating an operational plan for New York City, assessing its stockpiles of PPE and other necessary supplies, and making adjustments to better collect and share relevant data.
Asked about the comptroller's report during a Wednesday press briefing, New York City Mayor Bill de Blasio said he hadn't yet reviewed Stringer's report but noted it was difficult to predict the experience of a pandemic until one occurs.
"There's no way to fully understand a global pandemic until you're in it," de Blasio said. "None of us anticipated anywhere, anything like this, and we needed federal leadership that wasn't there."
De Blasio went on to express thanks to the health care workers, first responders and others who pulled together to support the city's response to the health crisis.
"The people in public service who made things happen and made sure that care was there for people, and then put together Test and Trace Corps, put together the biggest vaccination effort in the history of New York City. I think there's a lot that says this city responded very powerfully," the mayor said.