NYCC 2019 Cosplay: The Best Costumes for Harley Quinn, Wolverine & More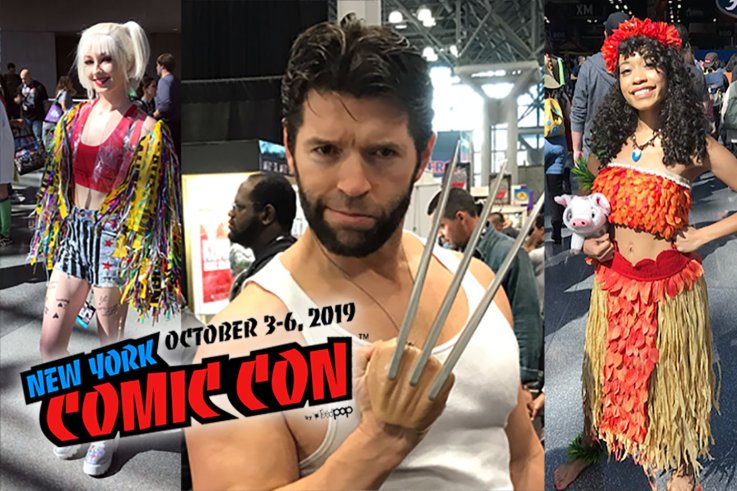 Throughout the four days of New York Comic Con 2019, fans flocked from all over the world to fill the Javits Center with passion for all things nerdy and geeky. It seems that every convention is the largest in attendance, and this year that accomplishment definitely feels true with over 200,000 tickets sold. During its busiest times the show floor became too packed to move, which gave us a chance to check out some fantastic cosplay.
Cosplayers come in many forms, ethnicities and ages. These days it's quite common to see an elderly couple dressed as their favorite property from the 1960's like the Munsters, or even little children donned in their favorite PJ Masks outfit. One thing that's abundantly clear is just how mainstream nerd culture has become. What was a rarity maybe 10 years ago is now truly accepted by all as a rewarding passion.
It's grown so much, in fact, that NYCC now hosts its own area for all things dedicated to costuming and the art surrounding it. Attendees could find everything from panels on how to get started on your first costume to a roaming cosplay repair station where experts would willingly help frantic cosplayers fix a popped stitch or broken weapon accessory. The area was a showpiece for NYCC as a whole, as it was filled with people waiting in line for a dedicated photo shoot, a lesson on make-up application, and the chance to stand behind specialized backdrops intended to ground costumed characters in their respective worlds..
There's a new contender for most the cosplayed characters this year, and it's a tandem duo that takes the prize. Robin and Steve in their Scoops Ahoy uniforms from Stranger Things was hands-down the most encountered setup this year, even including a rather odd mashup with Deadpool. Despite its commonality, the Stranger Things stylings served as a fantastic opportunity for couples to enjoy cosplay together. It's a great way to encourage your significant other to share in your passion.
Below is our collection of the best cosplay we encountered this year at NYCC. A big thank you goes out to all who endured the time and hours spent creating some amazing and elaborate costumes to share their creations with like-minded fans. There's nothing more exciting then stumbling upon an obscure face from your favorite pop-culture properly.
If you were on the show floor, what was your favorite cosplay from the event? Have you tried making your own costume, or are you still working up to your first trial? Share your pictures below, and let us know who you're planning to dress up as next year.