NYC's Democratic Mayor Praises Trump's European Travel Restrictions to Combat Coronavirus: 'I Think It's Necessary'
Bill de Blasio and Donald Trump rarely see eye to eye, but the president's decision to restrict travel to curb the spread of the new coronavirus has New York City's seal of approval.
"I disagree with President Trump on many things, but I actually think the travel ban piece of his strategy is in many ways warranted," De Blasio told CNN New Day host John Berman on Thursday.
The virus, which causes the disease COVID-19, has affected more than two-thirds of U.S. states and infected about 1,000 people. To reduce the possibility of further spread, Trump announced on Wednesday that he was expanding travel restrictions to the United States from the 26 European countries in the Schengen Area.
New York City is one of the biggest ports of entry for international travelers, and de Blasio acknowledged that the measure would significantly affect the city. He told Berman the 30-day travel restrictions would hurt "every place that depends on tourism."
"It will hurt our economy, it will hurt people's livelihoods, but I don't think it's wrong. I think it's necessary," de Blasio said.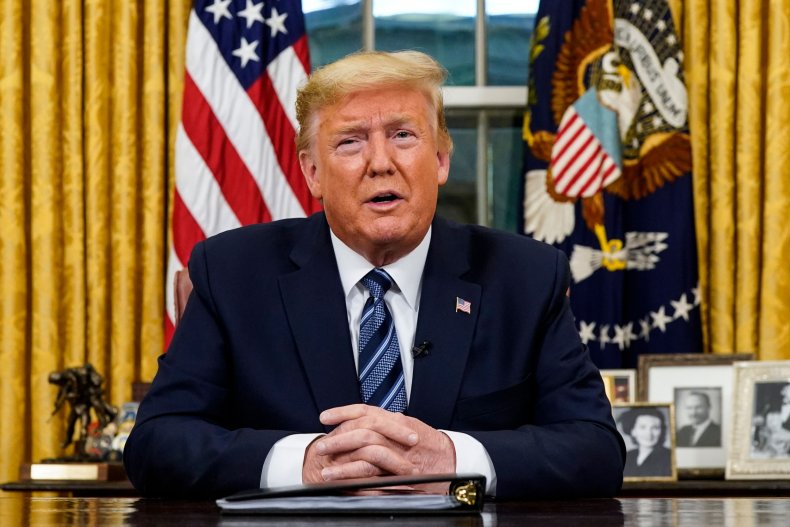 Trump initially said the ban covered all travel from Europe, including Americans, but the Department of Homeland Security later clarified that the presidential proclamation does not apply to citizens, permanent residents and some of their family members.
America hasn't seen the same outbreak level that has occurred in the Schengen Area, where more than 21,000 people have tested positive for the virus, according to the World Health Organization. Of those cases, more than half are in Italy, which is under a national quarantine.
In January, Trump banned foreign nationals from entering the U.S. if they had been in China within 14 days and later expanded the ban to include Iran. The administration also implemented screening measures at airports to prevent travelers from spreading the virus. Trump credited the "early intense actions" his administration took with reducing cases in the U.S. and claimed the European Union's failure to implement travel restrictions allowed the virus to spread.
Washington, New York and California are seeing significant cases of community spread and have each had more than 100 people fall ill. Dr. Anthony Fauci, director of the National Institute of Allergy and Infectious Diseases, warned that without aggressive action, millions of people could be infected.
"It is going to be totally dependent on how we respond to it," Fauci told Representative Glenn Grothman when asked about potential case counts during a Wednesday appearance before the House Oversight and Reform Committee. "There's no number answer to your question until we act upon it."
Since America is seeing community spread within its own borders, de Blasio said restrictions on international travel can't replace a domestic "proactive strategy."
"It does not forgive the fact that the basic supplies are not being organized by the federal government and the testing is not widespread," the mayor added.