Nyepi: Entire Asian Country Could Lose Internet after Smartphone Selfies Offend Balinese Hindu New Year Tradition
Bali locals are pressing the government to enforce a nation-wide shut down of Wi-Fi and Internet services for the day of Balinese Hindu New Year.
The Parisada Hindu Dharma Indonesia (PHDI) organization is requesting that home broadband and cellular networks are taken off line from 6 a.m. on March 17—otherwise known as Nyepi.
According to coconuts.co, PHDI attempted the same ban last year but ultimately failed. The group is now taking its case to the Ministry of Communication and Information Technology.
The principle behind the ban is to prevent obnoxious tourists not respecting the sacred "Day of Silence." Hindu culture states that everyone on the island refrains from using any electrical device—even lights.
People do not work on the day because it is meant for reflection. Even the local international airport will close for 24 hours. Locals also do not leave their homes unless necessary.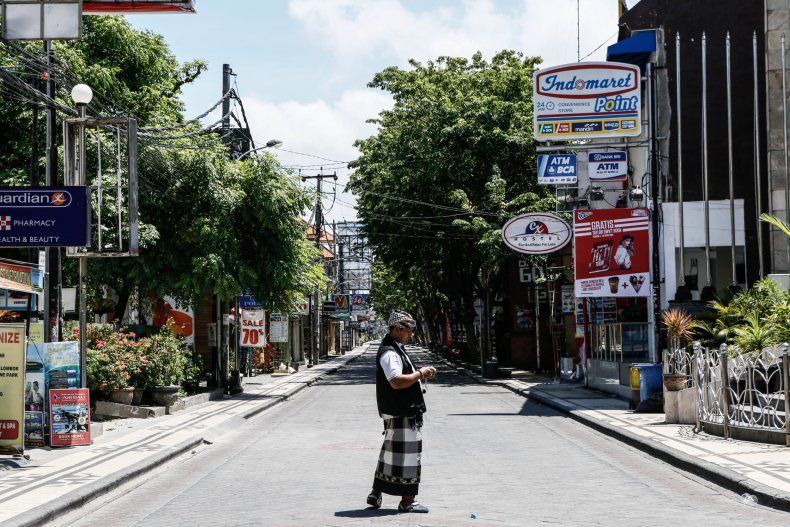 PHDI chairman I Gusti Ngurah Sudiana was hopeful the shutdown would stop the use of smartphones. "Therefore, those who take selfies and want to upload thme to social media, automatically could not," Sudiana told Tribun Bali.
"We have asked that the Ministry of Communication and Information Technology stop internet service in the Bali area only during Nyepi."
Coconuts Bali reached out to Internet service providers who mostly said they were waiting for confirmation from the government. GlobalXtreme chief brand officer Antonius Chandra told the publication it did not know if its service would be running on Nyepi.
"Regretfully, as of now we aren't able to confirm our availability on Nyepi due to possible restrictions from the local government," Chandra said. "We are currently waiting for the official procedures by the government."
The proposal has already been backed by several Bali officials. But given last year's failed bid, PHDI faces a race against time to pass the restriction before March 17.
The idea behind Nyepi stems from the Balinese belief that evil spirits appear at the beginning of the new year. People trust that if they stay indoors and refrain from using communications and lighting, it will trick the spirits into thinking Bali has been abandoned.
A security team known as "Pecalang" are employed to walk the streets and ensure people stay home.