NYPD Anti-Discrimination Officer Under Investigation, Accused of Posting Racist Messages Online
Deputy Inspector James Kobel, the head of the New York Police Department's workplace discrimination office, has been suspended without pay for 30 days after allegedly posting hate messages to an online forum.
In a City Council report released in November, Kobel was accused of repeatedly posting "racist, misogynistic, antisemitic, and homophobic sentiments" to the Law Enforcement Rant, an online forum for current and retired police officers.
According to the Council's report, Kobel posted over five hundred hateful comments under the pseudonym Clouseau, a reference to the French detective in the film series Pink Panther, from July 2019 to September 2020.
NYPD spokesperson Detective Denise Moroney told Gothamist the department began an internal disciplinary process on Sunday.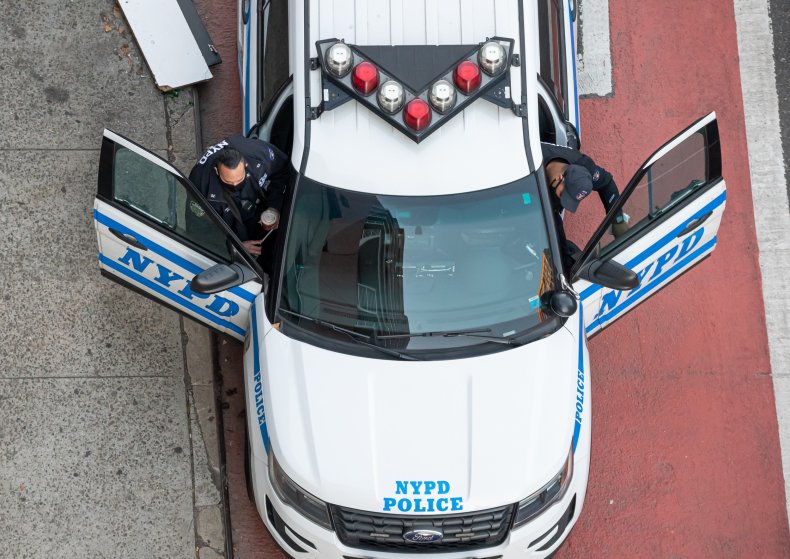 New York City Mayor Bill de Blasio said Kobel's actions were repulsive and called for his termination.
"This is absolutely disgusting and goes against everything we've done to build a more inclusive police department," de Blasio said in a tweet on Sunday, referencing a Gothamist report about Kobel.
"If this Deputy Inspector is found guilty of these offenses, he should be terminated immediately," de Blasio added.
Among the abhorrent messages posted to the forum, Clouseau referred to Bronx District Attorney Darcel Clark as a "gap-tooth wildebeest," called former President Barack Obama a "Muslim savage," and addressed de Blasio's son, Dante, as a "brillohead." All three men Clouseau was referring to are Black.
Kobel denied that he had written the racist messages in a November interview with The New York Times.
"I am unfamiliar with any of these posts," said Kobel. "I'm unfamiliar with 'Clouseau.' I don't post on the Rant."
Despite his denial, City Council investigators linked Clouseau's identity to Kobel by matching life and career information made publically available in the messages.
The information included that both Clouseau and Kobel both joined the NYPD at the same time, held the rank of captain or higher in 2019, had a father who died in the same year and at the same age, had mothers who died on the same day, claimed to be the youngest of seven children, and had two brothers who were also NYPD offices, among other characteristics.
Kobel is the commanding officer of the NYPD's Equal Employment Opportunity office, according to WNBC. The office is responsible for preventing and investigating employment and harassment claims.
Newsweek reached out to the NYPD, but didn't hear back in time for publication.