NYPD Arrest More than 200 Overnight in Ongoing Protests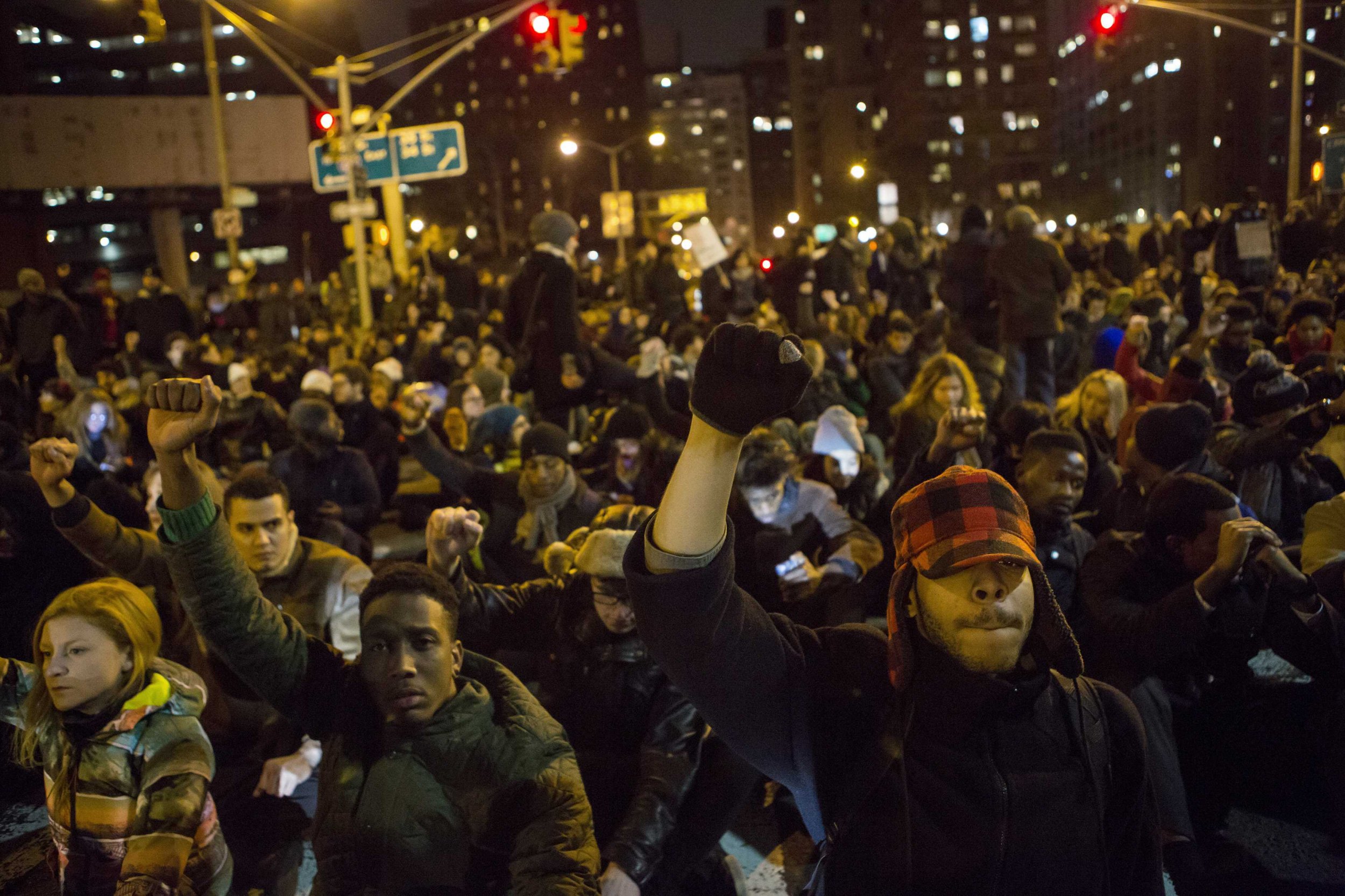 More than 200 were arrested in New York City during the second consecutive night of protests over a grand jury's decision not to indict a white police officer in the choking death of an unarmed black man, police said.
Officer Daniel Pantaleo was captured on video placing Eric Garner in a chokehold in Staten Island in July while arresting him for illegally selling loose cigarettes. His subsequent death was found to have occurred in part from chokehold, and was ruled a homicide. Garner repeatedly said, "I can't breathe," as Pantaleo held his hands around Garner's neck.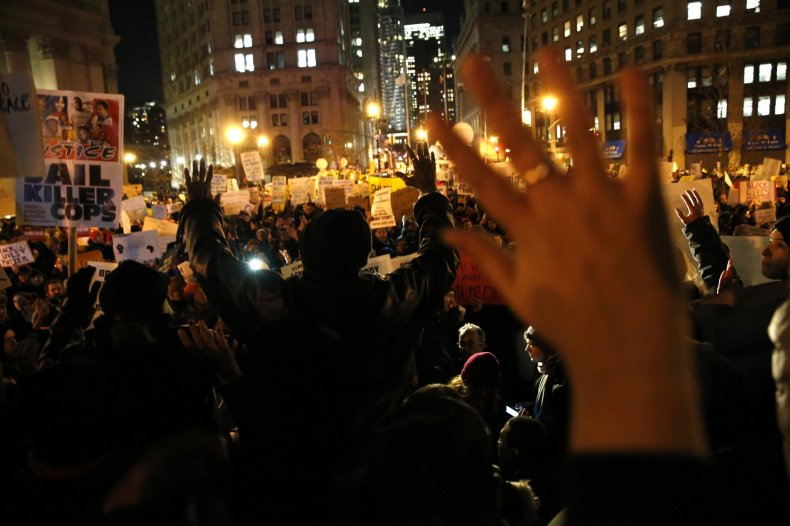 Protesters gathered at locations across the city, but were mostly concentrated in Mahattan. At least 3,000 protesters blocked traffic in Times Square an hour before midnight, Reuters reports, and other groups staged sit-ins at Union Square and blocked intersections in downtown Manhattan.
The protesters' rallying cry was, "Black lives matter," a reference to perceived racial bias in policing practices across the country. In recent months, similar protests have erupted in Ferguson, Mo., over the death of an unarmed black teenager at the hands of a white police officer, and in Cleveland, Mo., where a police officer shot and killed a 12-year old black boy over what turned out to be a toy pistol.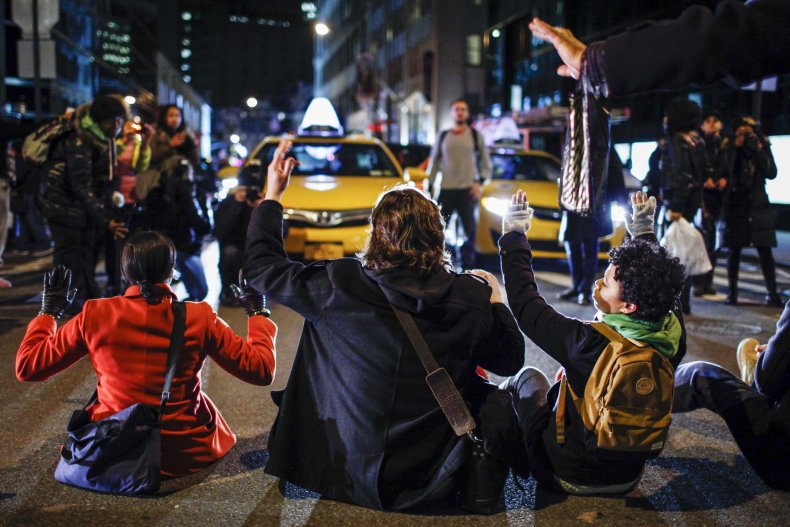 Protesters on Twitter claimed police deployed LRAD "sound cannons" to control crowds. An NYPD spokesman had no comment.
On Twitter, protesters used the hashtags #BlackLivesMatter, #EricGarner, and #ICantBreathe, a reference to Garner's last words.
Protesters also gathered in other cities across the U.S., including Washington, D.C., Boston, and Chicago.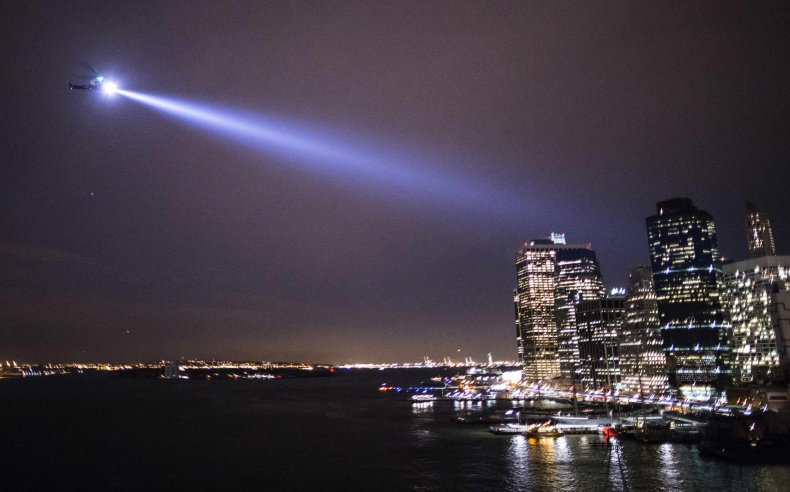 U.S. Attorney General Eric Holder announced Wednesday the Justice Department will conduct an independent investigation federal civil rights investigation into Garner's death.