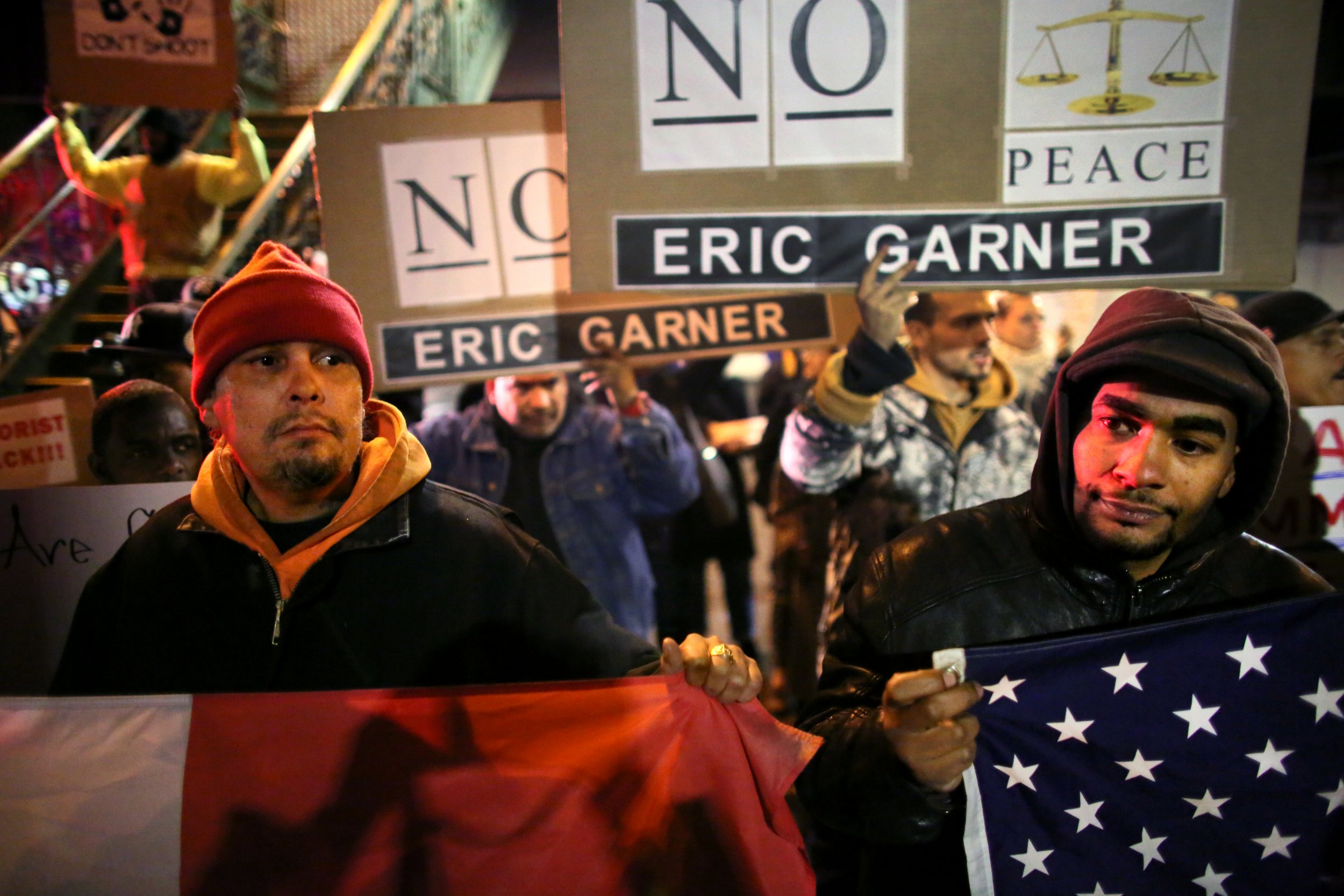 The New York Police Department has officially begun the implicit bias training program it promised to launch three years ago after one of its officers killed Eric Garner by putting him in a chokehold, a move banned by the department.
The training aims to help officers handle interactions with the public in a fair and effective manner. The NYPD Commissioner's office told Newsweek that training began on Tuesday.
All "uniformed ranks of the Department" are expected to receive the training over the next two years.
"The goal of this training is to help us understand our attitudes, and how to best use our judgment, experience, and intelligence to be as effective and safe as possible," Police Commissioner James O'Neill wrote in an internal memo sent to NYPD members Monday, according to the New York Daily News.
"It's a topic that's been widely discussed for decades, and training like this is happening at law enforcement agencies across the nation," O'Neill wrote, adding that while crime is at an all-time low in New York City, "historical mistrust of the police remains a reality in some neighborhoods."
The new training fulfills a long-awaited promise made by the NYPD three years ago, after Garner died in July 2014 when NYPD officer Daniel Pantaleo held him in a chokehold over suspicion he was selling loose cigarettes.
Garner, who was black, could be heard repeating the words "I can't breathe" at least 11 times as Pantaleo, a white officer, held him down.
Camera footage showed the officer wrapping his arm around the 43-year-old father of four's throat until his body finally went limp.
Garner's death–and the refusal from a grand jury to indict Pantaleo–sparked national outrage over police brutality. His daughter, Erica Garner, became an outspoken advocate against police brutality after his death.
Read more: NYPD Union Sues Mayor Bill de Blasio In Bid To Stop Release Of Body Camera Footage To 'Protect Officers' Civil Rights'
She died of a heart attack in December 2017 at the age of 27, never knowing if the training promised after her father's death would ever be brought into effect after years of waiting.
In the wake of Garner's death, New York City Mayor Bill De Blasio announced in 2014 that a significant portion of the police department would be given de-escalation training–a promise which the NYPD says it has fulfilled with its "Smart Policing" court.
The NYPD had also promised to institute crisis intervention training, in addition to implicit bias training.
So far, more than 7,350 members of the police force have received the intervention training, which involves a four-day course that emphasizes the importance of active listening skills.