Video: NYPD Officers Accused Of Planting Marijuana in Black Teenager's BMW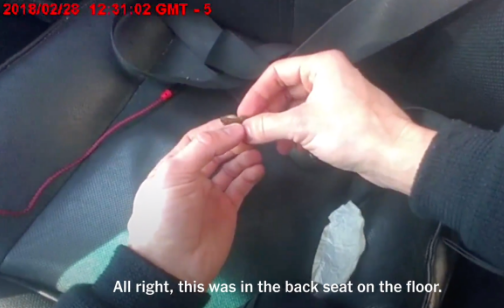 Two New York Police Department officers are under public scrutiny after body camera footage released this week showed them allegedly planting drugs in a black teenager's car.
A February 28 traffic stop in New York City led to Lasou Kuyateh, 19, being arrested for possession of marijuana by NYPD officers Kyle Erickson and Elmer Pastran of Staten Island's 120th Precinct. The officers pulled over the BMW containing four young black males who immediately admitted to police they had been smoking marijuana but said they had no more in the car.
But body camera footage -- which one officer turned off during the search of Kuyateh's vehicle -- was obtained by The New York Times this week and revealed the officers may have planted additional weed in the car after their search of the vehicle came up empty.
The shady case against Kuyateh was ultimately dropped by prosecutors during an abrupt, mid-testimony moment at a pretrial hearing months later. The officers claimed to have initially pulled the BMW over because the windows were too darkly tinted and the driver, Kuyateh, did not use a signal light during a turn.
The body cameras, which are new to many NYPD officers, showed officers Erickson and Pastran saying they can smell weed and telling each other the teens are part of a violent area gang called "OTA." After calling for backup, the officers fruitlessly search the vehicle for additional marijuana but turned up only the partially smoked blunt. "We gotta find it. We have to find something...You know what I mean?" Erickson tells his partner during the search.
But just as Pastran begins searching the back seat for a second time his camera mysteriously clicks off.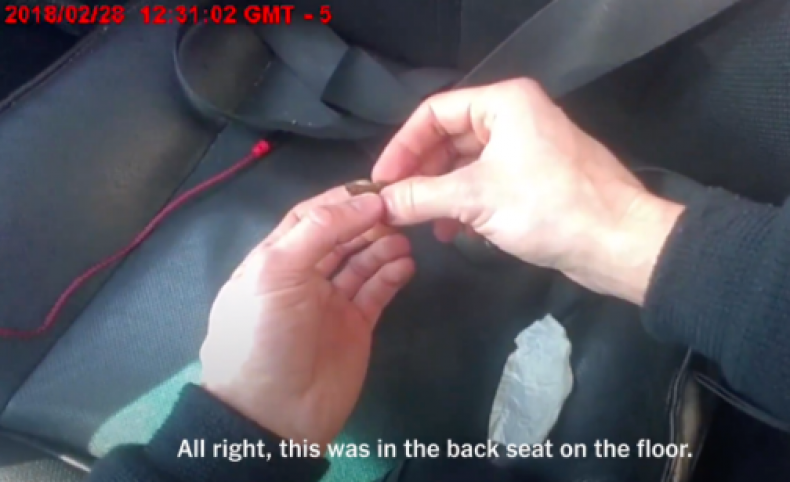 Kuyateh was filming the incident and appears to catch Erickson holding small plastic bags, at which point he yells out, "Yo, you were just putting something in my car." The officers then demand he step back and Kuyateh screams, "He's putting something in my car, yo! He's putting something in my car!"
Kuyateh ultimately spent two weeks in jail before being able to make bail. But during the later pre-trial hearing, Judge Christopher Robles and prosecutors abruptly stopped the court proceedings, conferred with Kuyateh's lawyers, and dropped all the charges.
As the Times points out, "It is not unusual for defendants to accuse the police of planting drugs, but rarely does evidence exist to support the accusation."
"Everything that day was legit. Nothing was dirty," Kuyateh told the New York Daily News this past week. He said NYPD officers have pulled him over six or seven times since the February incident which took place at the intersection of Ellington Street and Targee Street in the Park Hill area of Staten Island.
NYPD has scaled back marijuana-related arrests on a massive level in recent years. But more than 6,000 people were arrested between the months of January and June of 2018 for possessing small amounts of weed, with an overwhelming majority of them being black or Hispanic residents.