Murdered Officer Brian Moore Praised as 'Rising Star'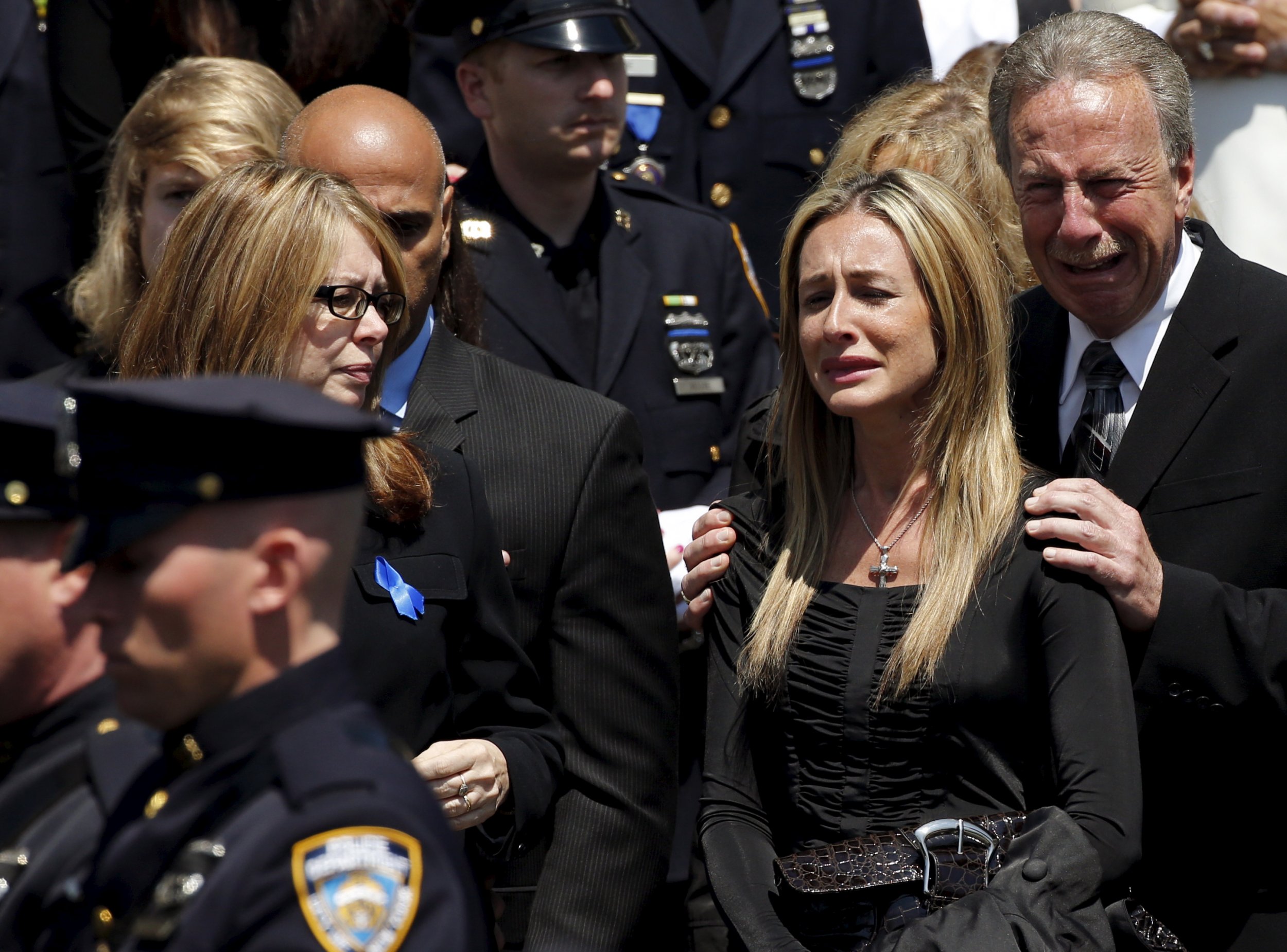 New York Police Department Officer Brian Moore was mourned by thousands of people during and after his funeral Friday on Long Island, but the 25-year-old was also celebrated for his dutiful love of family and work.
Mayor Bill de Blasio told mourners at the Saint James Roman Catholic Church in Seaford that Moore, who was killed in the line of duty, knew he wanted to be in the NYPD since middle school. The officer, who was posthumously promoted to detective first grade during the ceremony, died on Monday from a gunshot wound to the head.
Suspected gunman Demetrius Blackwell, who will be charged with first-degree murder, is accused of shooting Moore early Saturday evening in Queens Village, prosecutors say.
At age 17, Moore had already taken the NYPD entrance exam--and couldn't wait join the force, de Blasio said.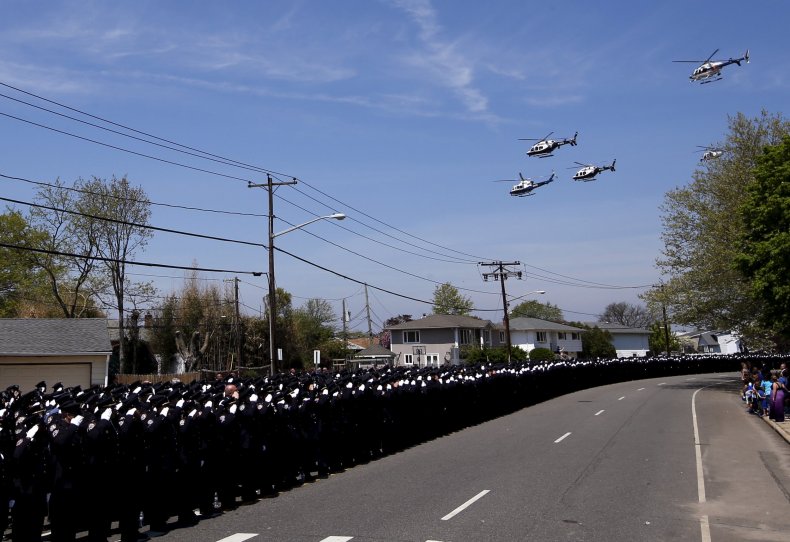 The mayor also said the NYPD was in Moore's "DNA," as his father and uncle are retired sergeants and his cousin is on the force. Two other cousins work as police officers on Long Island, de Blasio said.
"Brian Moore dedicated his life to protecting all of us," he said. "He gave what President Abraham Lincoln called 'the last full measure of devotion to that cause.'"
And yet Moore, described by de Blasio as a "rising star" who had made the elite anti-crime unit a few years after joining the NYPD, put family first, making sure to spend every Monday with his mother, for example.
NYPD Commissioner William Bratton described Moore as a natural, with an "eye for the street."
"He could smell a gun, as they say," Bratton said. "He had the gift."
A few weeks before Moore's death, the young officer was on a short medical leave. Just two days after his return, he made a gun arrest, de Blasio said.
Bratton also criticized what many law enforcement officers describe as a climate of growing anti-police sentiment.
"Brian's death comes at a time of great challenge for this country," he said.
"The police officers across the country, they're increasingly bearing the brunt of loud criticism. We cannot be defined by that criticism."