NYPD Cop Acquitted in Death of a Mentally Ill Woman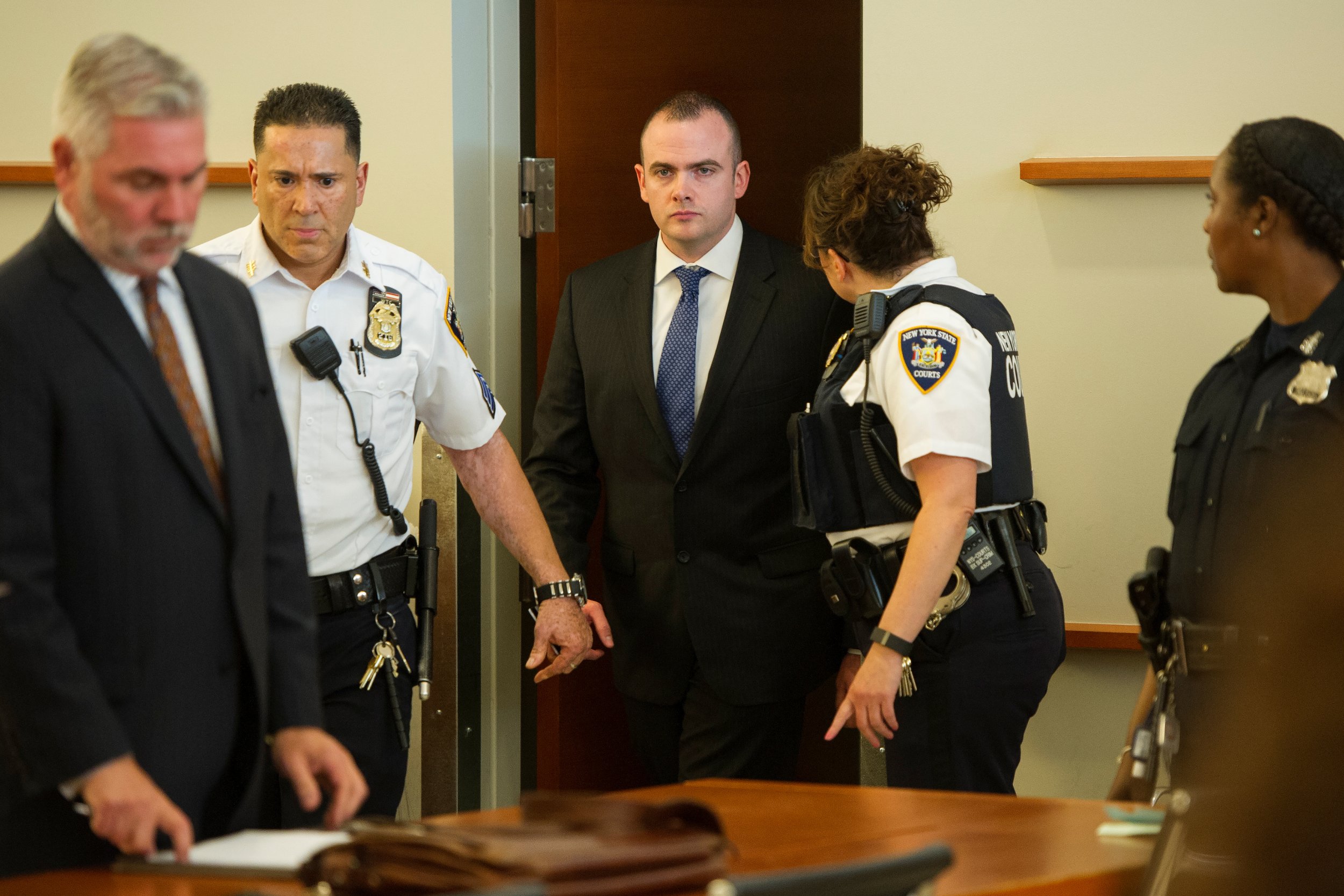 On Thursday morning, an NYPD sergeant was acquitted of all charges in the death of a mentally unstable woman in 2016.
Sergeant Hugh Barry, 32, was cleared by Bronx Supreme Court Judge Robert Neary after being charged with second-degree murder, two counts of manslaughter and criminally negligent homicide.
Deborah Danner, 66, was shot twice following a seconds-long standoff with Barry and three other officers in her Castle Hill bedroom on October 18, 2016. The incident occurred after building staff dialed 911 as she was tearing down fliers in a hallway.
"I just see the bat swinging and that's when I fired," Barry told the judge on Tuesday. "I'm looking at this bat that can crack me in the head and kill me."
He said that a taser was not an appropriate defense against a swinging bat.
Prosecutors said that Barry ignored his training and failed to isolate and contain the paranoid schizophrenic woman, naming his actions as "reckless."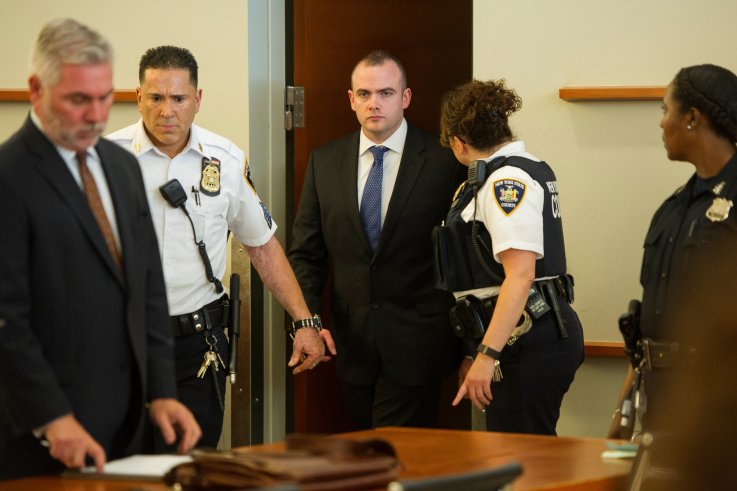 The decision to clear Barry was announced inside the Bronx courtroom. "Clearly this case involved a terrible tragedy and emotions on both elevated," Neary said before giving the verdict.
"The prosecution's evidence has failed to meet [its] burden of proof. The court finds the defendant not guilty," the judge added.
Defense attorney Andrew Quinn said that Barry was "overwhelmed" by his acquittal after 16 months. "He's been through a very difficult time," Quinn said. "We've always felt confident we would win but you never know until you've seen the evidence."
Head of the Sergeants Benevolent Association, Sergeant Ed Mullins, praised the verdict. However, he slammed Mayor de Blasio, NYPD Commissioner James O'Neill and Bronx District Attorney Darcel Clark.
"While I offer empathy and sympathy to the Danner family, I have nothing but outrage... for the malicious prosecution that was conducted for the most nefarious of reasons," Mullins said.
"We are disappointed but we accept the decision," Clark said. "However, I believe the death of Deborah Danner illustrates the larger issue of how we address people with mental health issues.
"I hope that measures will be taken to prevent another tragedy such as this," she said.
De Blasio called Danner's death "tragic and acceptable," according to The New York Post.
On Wednesday, Bronx County Assistant District Attorney Wanda Perez-Maldonado said during summations that the sergeant mishandled the situation from the start. "He created the situation that led to her death," she said. "He failed Ms. Danner."
"[As police officer] your goal is to protect life and for everybody to be safe," she noted. "He failed to fulfill his duties as a patrol supervisor, failed to use make use of all the resources available."
Barry, a nine-year veteran of the Bronx's 43rd Precinct, could have faced up to life behind bars if he had been convicted.
NYPD Cop Acquitted in Death of a Mentally Ill Woman | U.S.