New York City Police Commissioner James O'Neill announced on Monday that Officer Daniel Pantaleo was fired from the department effectively immediately over the death of Eric Garner. The decision came more than five years after Garner's death.
"If I was still a cop, I'd probably be mad at me," O'Neill said during a press conference announcing the news.
O'Neill reiterated his statement later in the press conference, saying that if he were still a police officer, "I would probably not be happy," about the decision.
An NYPD administrative judge previously recommended that Pantaleo be fired, a decision O'Neill said he ultimately agreed with. O'Neill said Pantaleo's firing was effective immediately.
"In this case the unintended consequence of Mr. Garner's death must have a consequence of its own," O'Neill said. "Therefore I agree with the deputy commissioner of trial's legal findings and recommendations. It is clear that Daniel Pantaleo can no longer effectively serve as a New York City police officer."
Garner died in 2014 after being put in a chokehold by police. His cries of "I can't breathe" became a rallying cry during protests against police brutality. Garner was arrested in July 2014 for selling loose cigarettes in Staten Island, New York.
Garner's death was captured on video, propelling a nationwide movement. His death was ruled a homicide by a medical examiner, and the doctor responsible for the autopsy said the chokehold Garner was put in started a "lethal cascade" that led to his death.
"The chokehold is a significant initial factor of the cascade," Floriana Persechino said in May.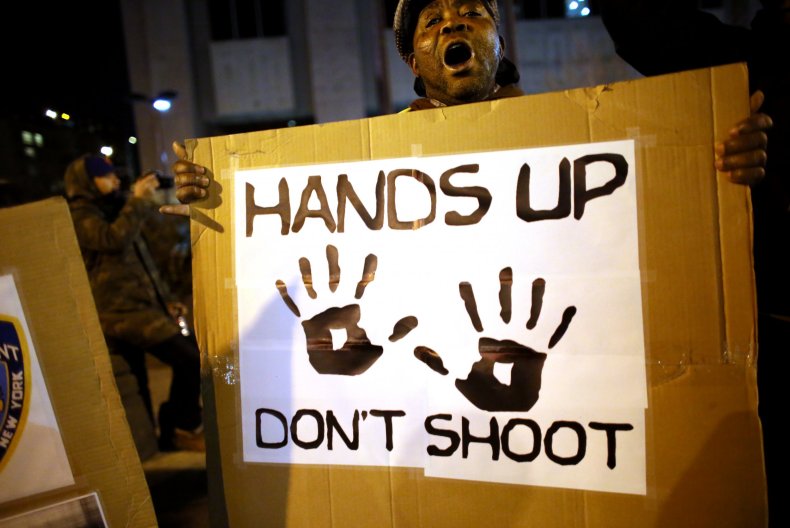 O'Neill said on Monday that there were "absolutely no victors" in the situation and called the determination "an extremely difficult decision."
The New York City Police Benevolent Association released a statement after O'Neill's announcement saying the commissioner had "chosen politics and his own self interest over the police officers he claims to lead," according to CNN.
"He has chosen to cringe in fear of the anti-police extremists, rather than standing up for New Yorkers who want a functioning police department, with cops who are empowered to protect them and their families," the statement said. "With this decision, Commissioner O'Neill has opened the door for politicians to dictate the outcome of every single NYPD disciplinary proceeding, without any regard for the facts of the case or police officers' due process rights."
Activist Shaun King said in a tweet after the decision that the NYPD "did their job," but that it was "five years too late."
Following O'Neill's press conference, Eric Garner's daughter Emerald Garner thanked the commissioner for "doing the right thing" but said that the decision "should have been made five years ago."
"It took five years for the officer to be fired," she said. "I don't want another Eric Garner. I will do everything in my power to never see another Eric Garner. I should not be standing here fatherless. I should be with my father."
"Yes he's fired," she concluded. "But the fight is not over."