NYPD: It's 'Misleading' to Say Manhunt Delayed by Broken Subway Cameras
The New York City Police Department (NYPD) has asserted that it is "unfair and misleading" to claim that nonfunctional subway security cameras delayed the manhunt that followed this week's mass shooting.
NYPD Deputy Commissioner for Intelligence and Counterterrorism John Miller stressed in a statement on Thursday that suspect Frank James had been identified within hours of the Tuesday morning rush hour shooting. While a "technical issue" rendered some cameras inoperable, Miller said the suspect was quickly identified due to eyewitnesses, rental truck evidence and other Metropolitan Transportation Authority (MTA) cameras in the subway system.
"Statements that the lack of cameras on the station delayed the manhunt by many hours are unfair and misleading," said Miller. "We had witness descriptions of the suspect and the distinctive, bright colored clothing he wore during the attack.... Both a rental truck key with a serial number and a piece of identification were recovered by 11:00 am."
"That allowed us to recover video of the suspect from the Pennsylvania rental location as well as a name and a driver's license photo from motor vehicle records," he continued.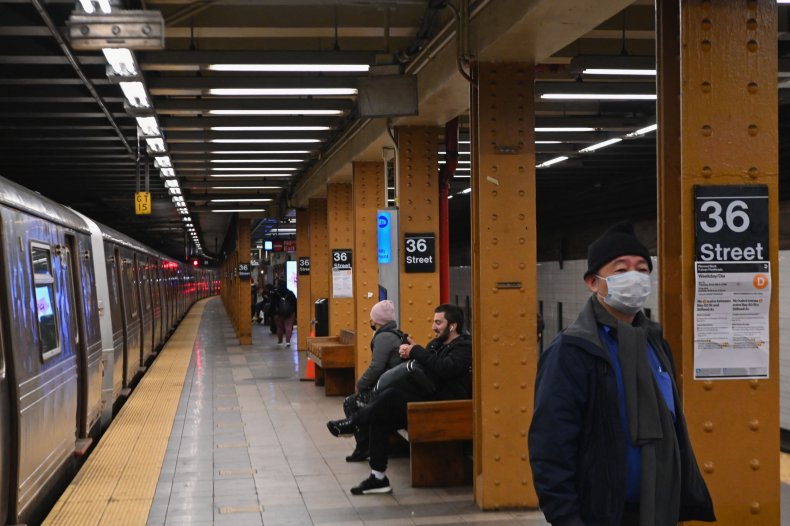 Miller went on to say that cameras that were working in other parts of the system acted as "essential elements" in determining James' "movements before and after the shootings," while MTA personnel "worked with us around the clock to identify and retrieve images in this case."
"While it has become routine to cast blame in many directions after an incident we should remember that the gunman is the sole party responsible for this attack," Miller added.
Despite a suspect being quickly identified, the MTA has been heavily criticized for the camera failure. The NYPD statement was issued shortly after three New York City Council members sent a letter about the surveillance breakdown to MTA Chair and CEO Janno Lieber.
The letter argued that "New Yorkers need to know what the MTA is doing to close these coverage gaps and maintain safe conditions in the subway" and demanded that "the MTA submit a full report to the Council on the agency's surveillance network."
"As is routine following major incidents, the MTA is reviewing its protocols regarding safety measures to ensure best practices are deployed and that transit managers are doing all they can do to assist the NYPD in protecting riders," MTA Communications Director Tim Minton said in a statement to Newsweek.
"NYC Transit cameras assist in dozens of investigations every day, as happened following the terrible Brooklyn subway shooting this week, providing investigators with leads that remove guns and wanted criminals from city streets and subways," Minton added.
Lieber confirmed during a Thursday press conference that surveillance at the station, in Brooklyn's Sunset Park neighborhood, had since been restored. He also noted that "the cameras themselves were working" and the breakdown was caused by "the internet connection that apparently had failed."
During a CNN interview on Wednesday night, Lieber credited MTA cameras that remained operable on Tuesday for providing "a great deal" of help to the police investigation.
"There were a couple of cameras that definitely had internet hookup linkage problems yesterday, but the police department combed through the video up and down the line," Lieber told CNN's Wolf Blitzer.
"There were 600 cameras just on that one line in Brooklyn and they found a lot of material including visuals from multiple perspectives of this arrested guy coming into the system and leaving the system," he added.
At least 23 people were injured in the shooting, with 10 victims suffering gunshot wounds. James, who was arrested on Wednesday afternoon and charged with a federal terrorism offense that applies to attacks mass transit systems, is being held without bail.
Update 4/15/22, 4:20 p.m. ET: This story has been updated with additional information and background.