NYPD Officer Shoots Hammer-Wielding Man Suspected of Injuring Two Women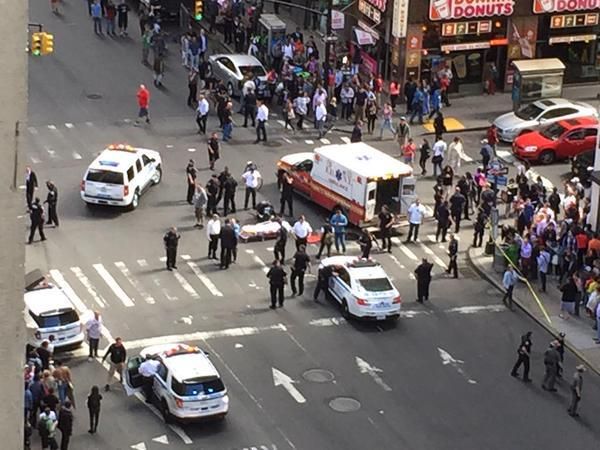 Updated | On Wednesday morning, an officer with the NYPD shot a man suspected of striking two women in the back of their heads with a hammer earlier this week. The man reportedly approached the officer with a hammer after the officer recognized him as the attacker. The officer fired five or six shots, according to one witness.
By early afternoon the scene was still locked down, with police officers cordoning off several blocks of midtown as part of their investigation. A crowd of mostly tourists gathered at the perimeter of the tape, snapping photos and looking beyond the community affairs officers and the police vans at the site of the shooting.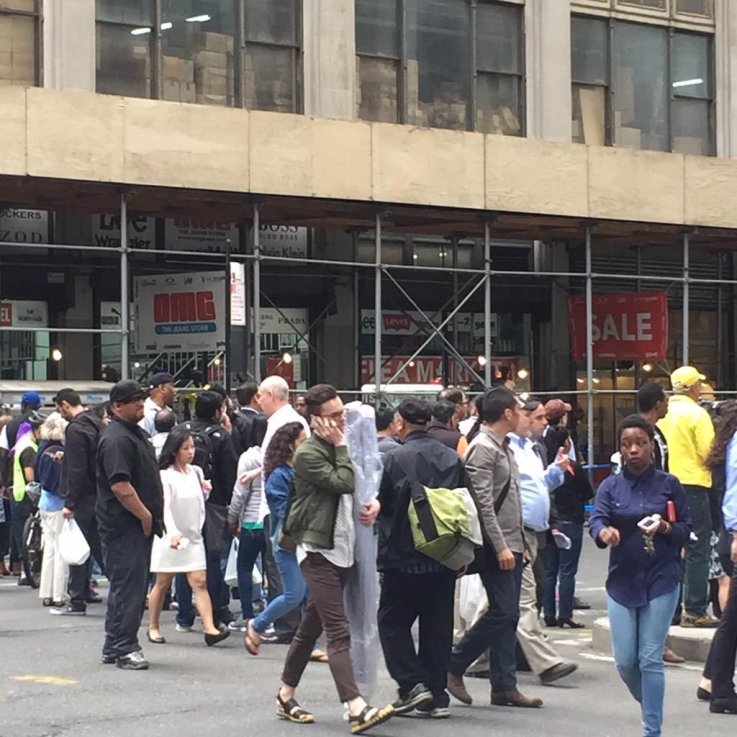 A public information officer with the NYPD first told Newsweek the suspect had been killed in the shooting, however, just before noon the NYPD retracted this statement. The suspect is not dead, he is in critical condition and was taken to Bellevue Hospital. The officer said the incident occurred at 10:05 a.m. at 37th Street and 8th Avenue.
The suspect first came to the attention of the NYPD on Monday evening when he approached a 28-year-old woman sitting on a park bench in Manhattan's Union Square from behind and hit her head with a hammer. He then fled and hit a second woman, 33, in a similar fashion on 17th Street. Both women sustained head injuries and were treated at nearby hospitals.
Authorities released a sketch and photograph of the man earlier this week in hopes of finding him. He was wanted for assault.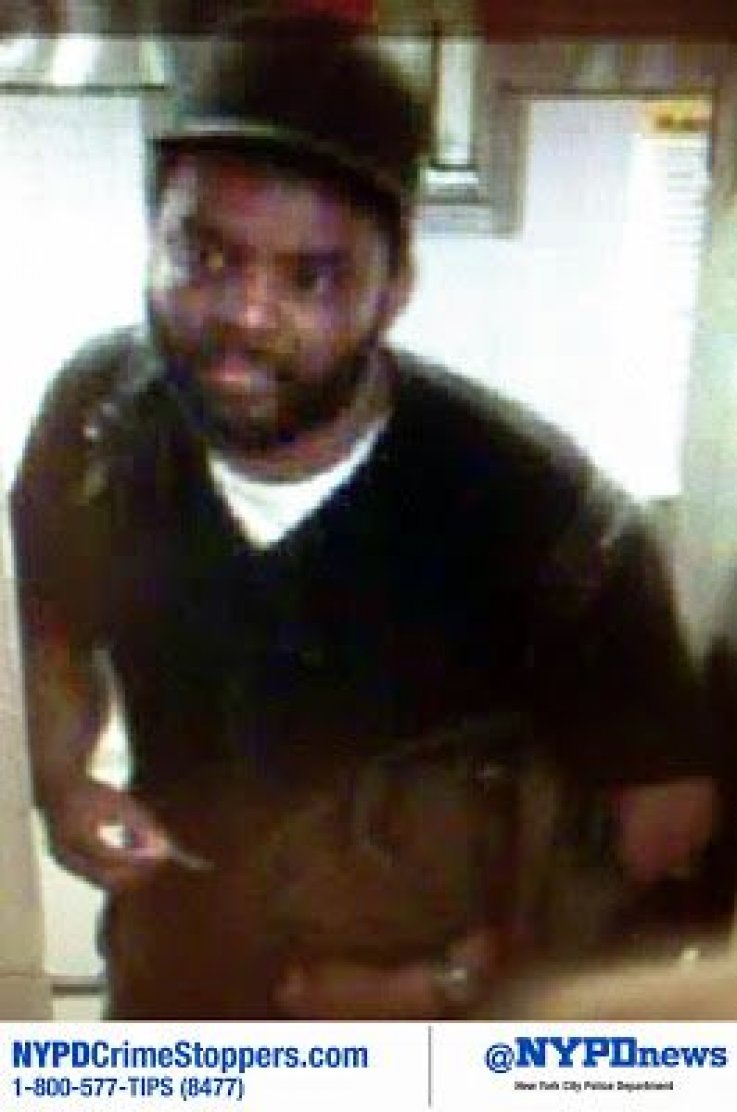 NYPD Officer Shoots Hammer-Wielding Man Suspected of Injuring Two Women | U.S.