NYPD Officer Takes Photo With 'Eli's Brother' at Letterman Finale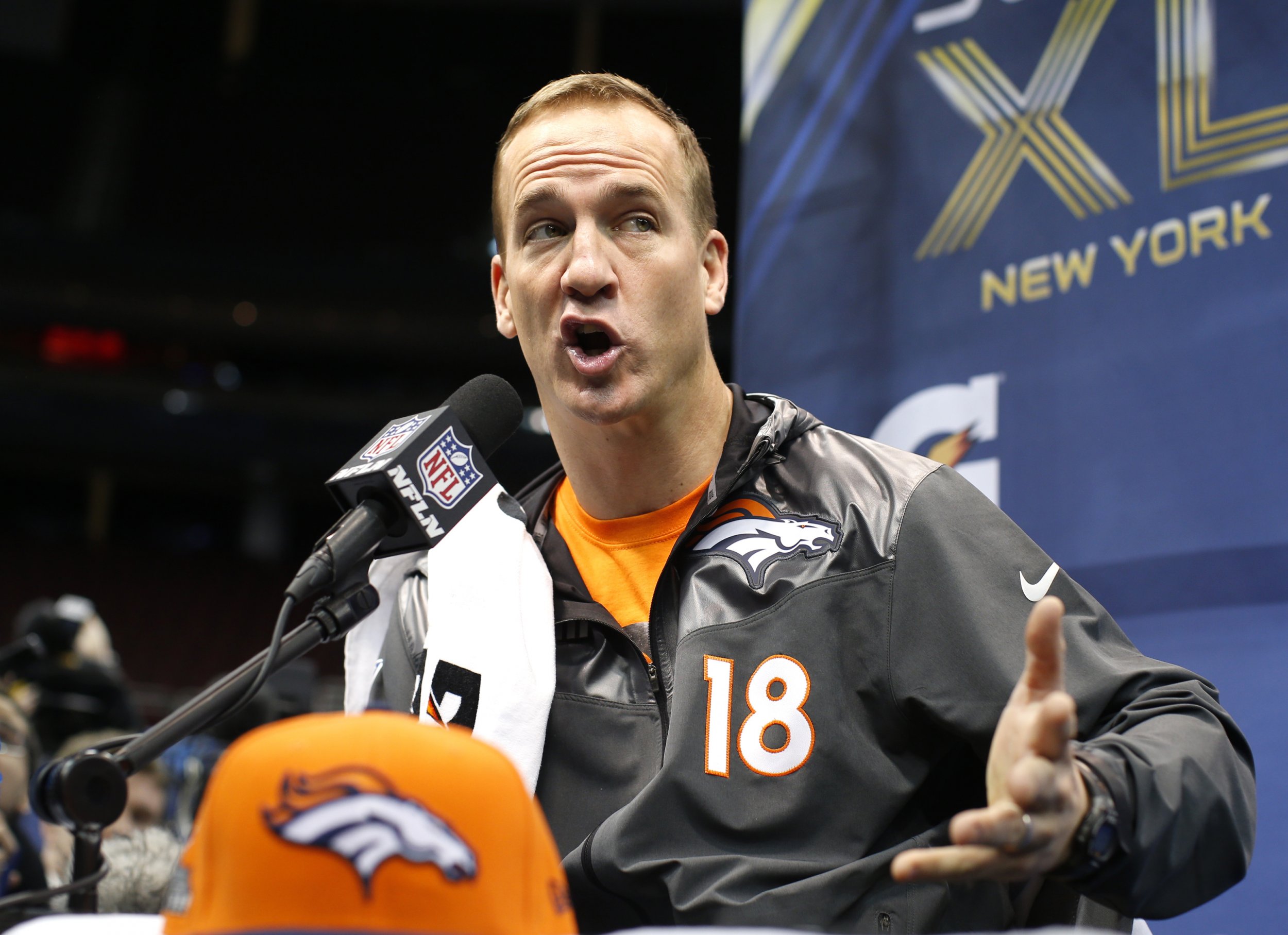 To Deputy Inspector John Hart of the New York City Police Department, Denver Broncos quarterback Peyton Manning is just "Eli's brother."
Naturally, the New York Giants fan roots for his team's quarterback, Eli Manning, the younger brother of the five-time NFL most valuable player Peyton. Hart, commanding officer of the NYPD's Midtown North Precinct, was working security for the finale of David Letterman's show in Manhattan on Wednesday night when he asked the elder Manning to take a photograph with him. The football star was preparing for his appearance on Letterman's final Top Ten segment.
"He was very gracious, took a lot of photos, signed a lot of autographs. He went out of his way.… He was very giving to the crowd," Hart tells Newsweek.
Each NYPD command has a Twitter username, and Hart says it was an obvious choice to post his photo with Manning to his precinct's account. The post had almost 230 retweets by Thursday afternoon.
"This certainly by far is the greatest Twitter response I've ever gotten. For a local precinct commander, if 10 people retweet your tweets, that's a good day," he says.
Even Peyton gave him a thumbs-up.
"I thought he might come after me for the 'Eli's brother' comment, but he was good about it," Hart says.
Many NYPD officers are stars themselves. Hart says he encourages members of his precinct to interact with tourists who are interested in taking their photographs. It's typical for officers in some areas to be in about 25 pictures a night, he says.
When asked if he thinks Eli is much better at football than his brother, Hart says: "I'm not going to go that far, but we're happy to have Eli. Peyton is a great quarterback. I'm going to stay out of that debate."
Peyton has one Super Bowl ring, while his brother has two—though no regular-season MVPs.
As far as the elder Manning being "Eli's brother?"
"As good as he is," Hart says, "we're very gracious [sic] to have the two Super Bowl wins."