NYPD Officer Turns Himself in After Attacking MTA Employee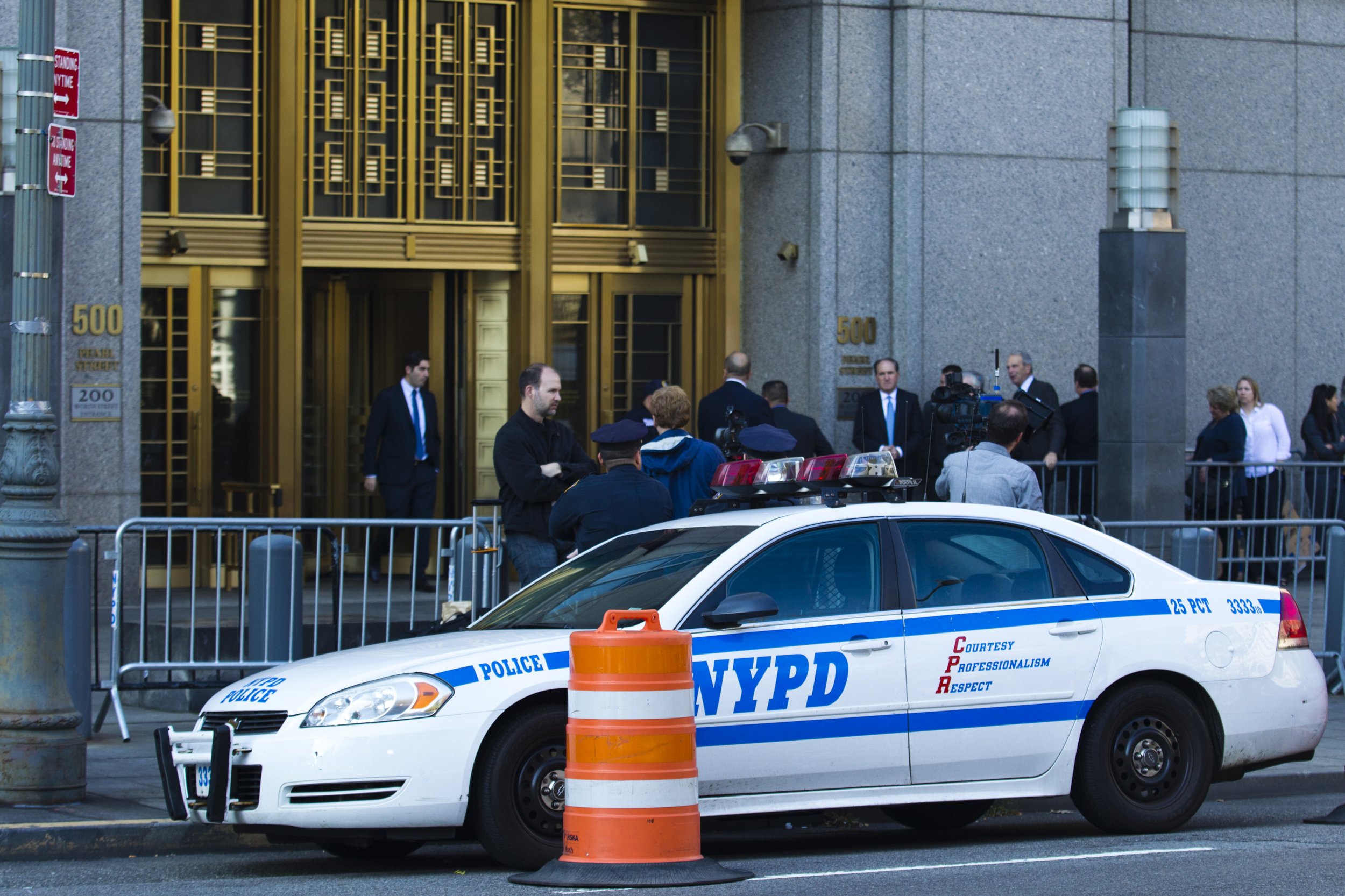 New York Police Department Officer Mirjan Lolja has turned himself in as the perpetrator of an attack last week on a female Metropolitan Transportation Authority (MTA) employee.
The employee, a 28-year-old conductor, has not been named. Around 2 a.m. on December 23, she was attacked on the subway platform of the East Tremont Station D train. The assailant grabbed her from behind, pushed her and choked her. The station is located between the Bronx Zoo and the Cross Bronx Expressway.
The perpetrator then left the subway, as was captured on surveillance cameras. The conductor was taken to a local hospital to be treated for injuries to her head, neck and back. The injuries were minor. She was unavailable to comment to Newsweek.
Lolja, who was off duty at the time of the attack, turned himself into the 25th Precinct in East Harlem, New York, where he is also stationed. From the officer's account, a struggle ensued after he asked the conductor when the next train would arrive and she cursed at him. Lolja claims he asked for her identification, then took a photo of her, and she grabbed the phone from his hand. The Transit Workers Union, however, disagrees with his version of events, based on interviews with the conductor and a witness, another MTA employee. "The officer's version of what happened on that platform is not believable, not supported by the facts and a pure fabrication. The fact that he waited more than a week to report anything, and only did so once his picture was made public, underscores his culpability in this case," union president John Samuelsen told Newsweek."
Thus far, charges have not been filed against Lolja, although he was suspended. Internal Affairs has launched an investigation into the incident. The union is also pushing for the Bronx DA to prosecute the case. Assaulting an on-duty, uniformed MTA conductor is a felony in New York State, with a maximum seven year prison sentence. "Transit workers deal with physical and verbal abuse from the public on a daily basis, but to have an off duty Police Officer engaging in this inexplicable act of violence is an outrageous breach of the public trust," Samueslen said.
The NYPD did not return request for comment.