NYPD Attacked Twice in Same Day, With Chunk of Concrete and Bottles, Leaving 6 Officers Hospitalized
Police in New York are investigating after officers were attacked with bottles and had concrete thrown at them in two separate incidents on the same day.
The first incident occurred at around 2:24 a.m. on August 4 in the 49th Precinct in the Bronx area of the city. Police were responding to a large, disorderly crowd when a bottle was thrown, striking one of the officers in the head.
A further five officers also suffered minor injuries while officers dealt with the situation, an NYPD spokesperson confirmed to Newsweek. All six officers have since been released for hospital after receiving treatment for their injuries.
Two men were arrested in connection to the attacks against officers. Tyrik Owens, 29, was charged with criminal mischief, resisting arrest and other charges. James Evans, 28, was also charged with riot, inciting to riot and other alleged offenses.
Later that day, a group of officers had a small piece of concrete thrown at them while they were patrolling a concert at Central Park.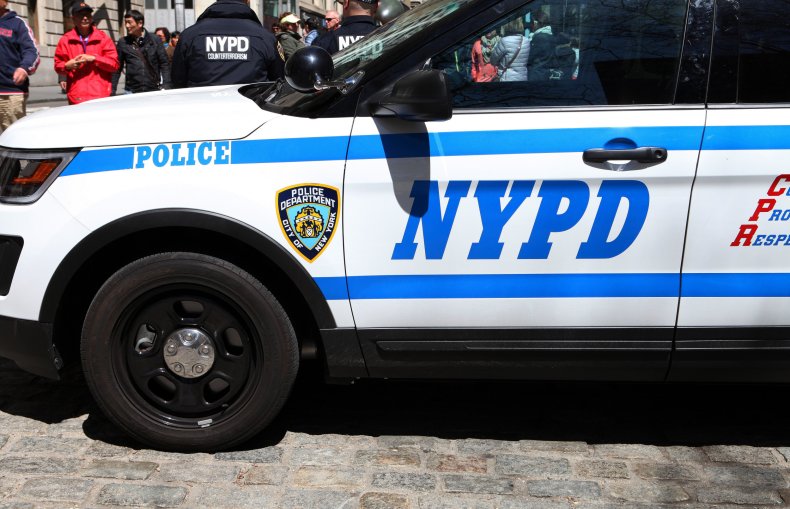 Police said the officers were on 71 East Drive within the Central Park Precinct at around 4 p.m. when a "fist-sized piece of concrete" landed about three feet in front of them. No one was injured and no arrests have been made. Police said the investigation is still ongoing.
The incident follows several occasions where NYPD officers have been doused with water, some which were filmed and went viral online.
New York Governor Andrew Cuomo criticized two police officers who were recorded having water poured over them, as well as buckets thrown at their heads, while making an unrelated arrest in Harlem before getting in their patrol vehicles and driving away.
"The training has to be, you don't turn around and get back in the car and drive away. You literally make law enforcement ineffective and impotent and that hurts everyone," Cuomo told Albany's WAMC radio.
"You're assaulted, you take the perpetrator into custody. That's what you do."
NYPD Commissioner James O'Neill condemned Cuomo's attack while giving his monthly crime statistics briefing.
"I know the governor made a statement about training about those two police officers and I'm surprised about that, I've got to tell you," he said, reports the New York Post.
"Because every time that I see him and every time that I talk with him, he's fully supportive of what we do and how we do it."
Speaking in defense of the officers seen in the viral clip, O'Neill added: "We ask our cops to make decisions—sometimes good, sometimes bad, sometimes in the middle. And we fully support them.
"So, I was just a little surprised at that. Now's not the time to be divisive. Now's the time for everybody to work together."