NYPD Officers Shot The Lowest Number Of People Ever In 2017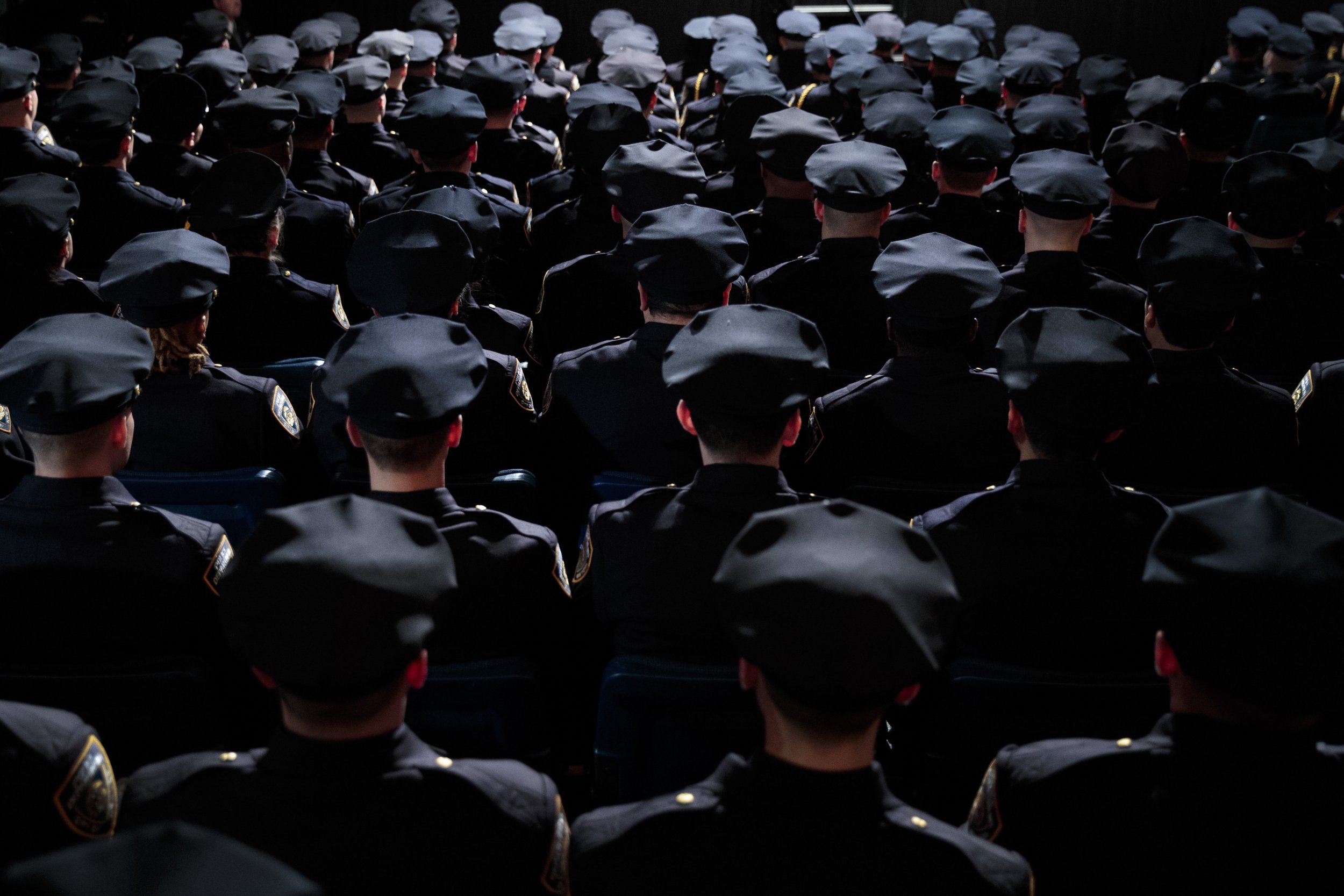 New York City's police officers have shot fewer people than ever this year, according to new figures, at a time when criticism of police conduct is continuing after several high-profile cases of shootings of African-American civilians.
As of the end of November, New York City police had shot 18 people, half of those being fatal incidents. At the time of writing, those numbers had increased to 23 incidents so far this year.
Bar a surge of shootings in the last week of the year, these numbers are set to go down represent the lowest shootings the NYPD has been involved in since records began, according to the New York Daily News.
This compares dramatically to 37 in 2016, 59 times in 2005 and 147 times in 1996. Those figures do not take into account suicides and accidental shootings.
The shootings in 2017 saw 32 police officers fired 170 shots and hit their targets at a ratio of 44 percent, according to the figures. The year prior saw 70 police officers fire 304 shots, hitting their targets 107 times, around 35 percent of all shots fired.
"This is the lowest ever," NYPD Inspector Kevin Maloney, who is in charge of the New York City police unit that probes shooting involving officers, told NYDN.
The fall in shootings can be put down to different methods used by officers, with many of them increasingly using stun guns to apprehend assailants. Their use increased by more than a third this year, from 1,710 times to 2,372.
"Any less than lethal option we have benefits the officers," Maloney added.
The NYPD has the largest police force in the entire country with around 34,000 full-time officers. Experts and the NYPD have put down the increase in shootings to the use of stun guns, but also better training and a dedicated unit that analyzes police shootings.
More police officers are being equipped with body cameras so their commanding officers can see the situations they are dealing with and how they react to them.
By comparison, the Los Angeles Police Department's officers shot at 42 people in 2016 compared to the NYPD's 37, and Chicago officers shot at 65 people in the same year.