NYPD Abuse: City Paid $384 Million to Settle Lawsuits
New York City has paid $384 million settling about 5,800 police misconduct claims in the past five years, the New York Post reported on Tuesday. More than 11,400 complaints were levied against the city.
Thirty-seven of the cases were settled for $1 million or more, costing the city almost $190 million. Antonio Yarbough and the estate of Abdul Shariff Wilson, both of whom were falsely convicted of three stranglings and stabbings that occurred in 1992, received the largest sums. Both individuals were exonerated after DNA testing overturned their convictions in 2013.
Most agreements involved much smaller sums of money. Over 3,000 of the cases were settled for amounts between $5,001 and $25,000, an amount that lawyer Jeffrey Rothman told the Post could be for a night of imprisonment on charges that were subsequently dropped.
"There's a basic understanding that, for a night in jail, it'll be approximately $20,000—sometimes less and sometimes more," Rothman said.
Mayor Bill de Blasio said in 2015 the city would take a harder line protesting "frivolous" lawsuits brought against officers, according to the New York Post. The stance sometimes resulted in settlements even if officers had not acted against department standards.
Lawyer Eric Siegle told the Post that de Blasio's vow to take a harder line and protest unnecessary settlements was hurting taxpayers in cases where misconduct was committed.
"We're getting more money later on—much more than we would have maybe taken at early settlement," Siegle said. "The egregious conduct of the police officers that we're discovering through going the litigation process is much worse than we even anticipated.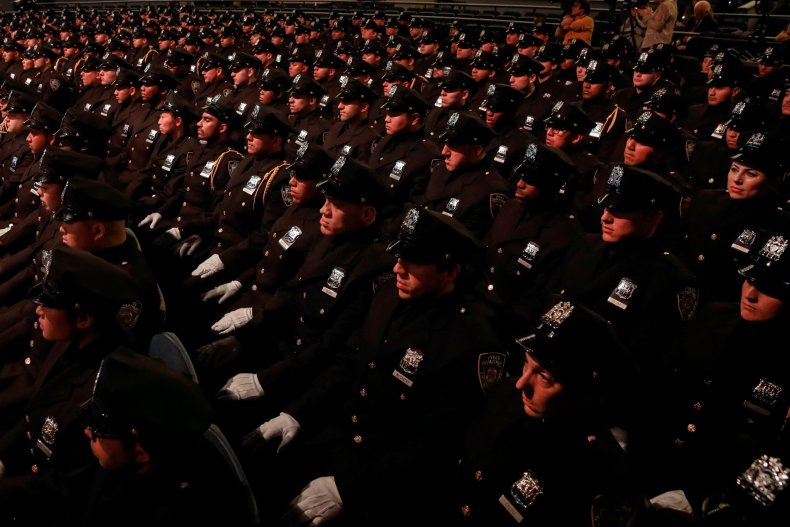 Journalists have documented accountability problems within the police command chain in accounts published in The New Yorker and the New York Daily News. Investigative reports have alleged that favored or well-connected officers receive light punishments after misconduct. Cases involving systemic and individual misconduct have been brought against the NYPD in recent years.
Last September, according the New York Post, a young woman accused two Brooklyn detectives, Eddie Martins and Richard Hall, of raping her while she was handcuffed.
In 2016, noted The Washington Post, New York City settled two federal lawsuits brought against a covert spying and surveillance program conducted in predominantly Muslim neighborhoods beginning in 2003. According to The New York Times, the Zone Assessment Unit, which was originally named the Demographics Unit, never generated a lead.
"The Demographics Unit created psychological warfare in our community," said Linda Sarsour in The New York Times. Sarsour is a Muslim community activist who later organized the Women's March protest on President Trump's first full day in office. "Those documents, they showed where we live. That's the café where I eat. That's where I pray. That's where I buy my groceries. They were able to see their entire lives on those maps. And it completely messed with the psyche of the community."