Lawsuit: NYPD Withholding Evidence in Alleged Taser Death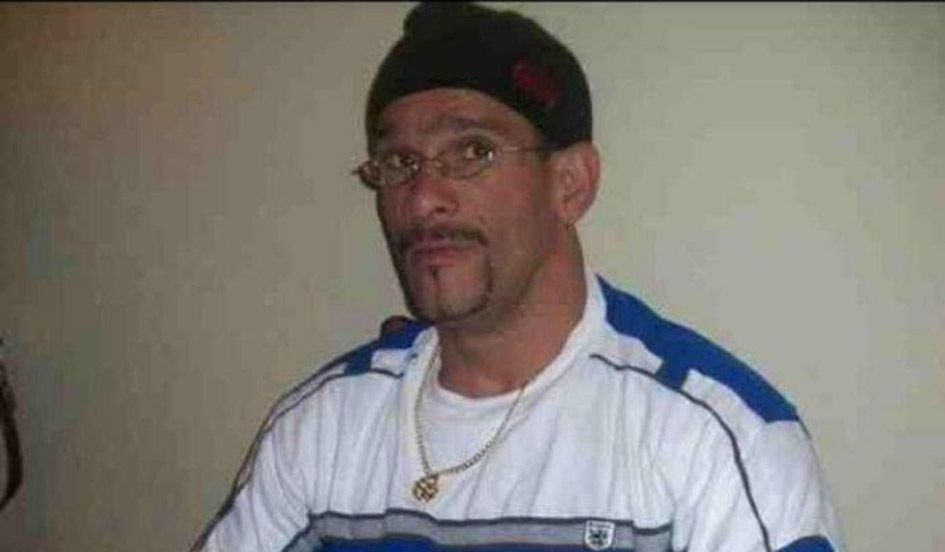 "I am God!"
This is what Mario Ocasio started screaming early one morning in June in his apartment in New York City's Bronx borough. His girlfriend, Geneice Lloyd, called 911 for medical help. She was concerned that he was having a reaction to marijuana. She didn't expect some 10 members of the New York Police Department to show up alongside four EMTs. She certainly didn't expect Ocasio to die at the hands of these officers, who allegedly restrained, beat and used a Taser stun gun on him. And she never expected them to try to cover up the evidence, as Ocasio's mother charges in a new federal lawsuit.
While details of Ocasio's death have been reported extensively, this lawsuit, filed last week in the U.S. District Court for the Eastern District of New York, contains detailed allegations of an NYPD attempt to absolve itself from responsibility.
When police arrived on the scene on June 8, they found 51-year-old Ocasio on the living room floor. He didn't have anything in his hands, let alone a weapon, the lawsuit maintains. Two of the officers got close to him and told him to give them his hands, so they could arrest him.
But he was "confused" and "did not grasp that these strangers in his home were police officers," the lawsuit says. He refused to cooperate and kept saying: "I am God! I am God!"
While one of the two officers tried to calmly reason with Ocasio, another "challenged" him, the lawsuit says, "insisting he comply and then almost immediately thereafter took out his baton and began to viciously beat Mario about his shins."
Ocasio kept shouting "I am God!" during the alleged beating but "did not take any action to threaten or endanger the officers or himself," the suit says.
Ocasio was convicted of attempted murder of a police officer at age 16. He spent 20 years in prison.
The officers, due to what the suit alleges was inadequate training, "failed to recognize Mario's delusional statements for what they were, and instead mistook them as a challenge to their authority."
The confrontation exacerbated Ocasio's episode, according to the suit, so he "pulled against the officers holding his arms, screaming, "I'm God! I'm God!" The officers kept their grip on him, and "while holding Mario's arms, the officers then jumped on top of him and began to wrestle his arms behind him," the suit says.
The lawsuit alleges that such a tactic runs contrary to NYPD procedure, as "the officers restrained Mario, despite NYPD procedures prohibiting the use of force against an EDP [emotionally disturbed person] except in cases of immediate danger, and prohibiting the taking into custody of an EDP absent the presence and/or supervision of a supervisor and/or ESU personnel."
When a sergeant "belatedly" arrived on the scene, the suit alleges, "seven or more officers were restraining Mario by beating him with batons, punching and kicking him, macing him, and stomping on his face. The officers were all on top of him and rested their combined weight on Mario as they handcuffed his hands behind his back. This struggle ensued for several minutes."
According to the lawsuit, NYPD protocol mandates: "Whenever possible, [officers] should make every effort to avoid tactics, such as sitting or standing on a subject's chest, which may result in chest compression, thereby reducing the subject's ability to breathe."
Lloyd started filming the confrontation with her nephew's cellphone, according to the lawsuit. Ocasio was handcuffed, but he was still in "an emotionally disturbed state." The sergeant then used a Taser device "to administer electric current and shock Mario into compliance. He did this not once, but twice."
Other officers kept putting their weight on Ocasio, the suit says, "cursing him and apparently beating and/or shocking him, until he went still."
"The officers continued to apply weight and force on Mario for several minutes after he stopped moving," the lawsuit charges.
While several EMTs saw Ocasio get stunned with a Taser, they didn't perform CPR, the suit says. Cops told the paramedics that Ocasio was high on heroin and "needed a drug to counteract the effects."
An EMT gave him Narcan, an anti-heroin drug, and midazolam as a sedative. The lawsuit points out that midazolam is "the same drug used in lethal injection procedures to administer the death penalty."
The first-responders wrapped him in a blanket "to hide his bruises and placed him sideways onto the gurney while he was handcuffed," the suit claims, adding that nobody tried to resuscitate Ocasio until he was in the ambulance. The lawsuit alleges that officers on the scene intentionally "caused the delay of ALS Services at Mario's home, with the purpose and intent of concealing the role of the NYPD Defendants in killing Mario, and/or with deliberate indifference to whether he lived or died."
Paramedics tried resuscitating him for 20 minutes in the ambulance before bringing him to the hospital. But "they did not have their sirens on and they stopped at red lights during the drive to the hospital," the suit says, adding that this delay was "a final, contributing cause of his death."
Officials pronounced Ocasio dead at 9:40 a.m. Hospital staffers told Ocasio's mother that he went into cardiac arrest about a half hour before he arrived at the medical center.
An NYPD detective later took the cellphone Lloyd used to record the incident, and it hasn't been returned, the lawsuit says. (Officials have confirmed that the phone exists, the lawsuit says.) The NYPD tried to cover up the alleged beatdown and Taser usage by making critical remarks about Ocasio to the media, the suit says, including releasing incorrect reports that he was high on heroin and carrying scissors.
Per the suit:
Immediately after Mario's death, a conspiracy to cover up the killing began. The EMS and NYPD officers agreed upon a false account of Mario's death. Mario was falsely accused of being the aggressor against the police, and was falsely claimed to have been wielding a pair of scissors. They alleged he died only after leaving NYPD custody. Upon information and this false account was spread by the NYPD, to other city agencies and to the press in an attempt to blame and stigmatize the victim.
A subsequent media report, citing a confidential NYPD source, "validated that Mario did not have any scissors in his hand. Additionally, all of the eye witnesses and family members verified that Mario was not on heroin (a depressant), nor did he have a known history of heroin use."
Israel Adam Burns represents Ocasio's mother, Adela Pagan, who is suing the NYPD, the Fire Department and the city in her son's death.
Burns maintains that the missing video and the department's public claims that Ocasio used heroin put the NYPD's accountability in a poor light.
"For a person from the outside looking in, the most important thing here is that there was video of the incident that was confiscated—to this day, no one from this administration is commenting as to the whereabouts of that video, or why it was confiscated," he says. "As you sort of review some of the details that come out, you can see that there's a cover-up. This is the most obvious example of a cover up I've ever seen."
The NYPD tells Newsweek in an email: "We will refrain from commenting on the particulars of pending litigation."
The Fire Department deferred comment to the New York City Law Department.
"We will not comment before all the facts are in. We will review the allegations once we are served with the suit and respond accordingly," a spokesman for the Law Department says.