Teen Uses Twitter to Attack Detectives She Says Raped Her, a Rare and New Move in a Sexual Assault Case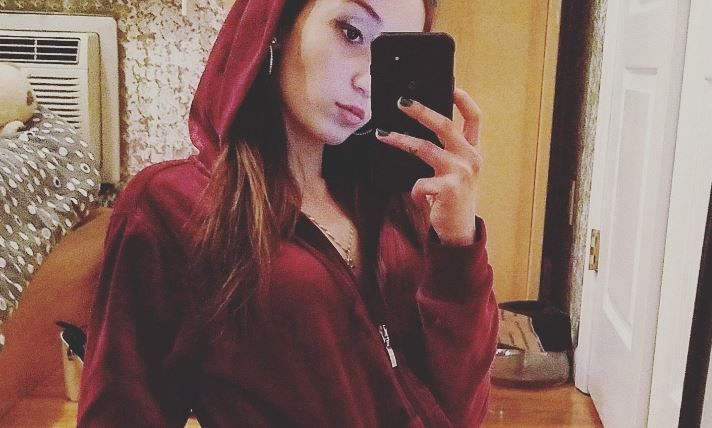 Right after two New York City detectives were arrested and walked into court Monday to plead not guilty to charges they raped a handcuffed teenager in their police van, the 18-year-old who accused them posted the latest salvo in her outspoken Twitter campaign about the attack.
"YOU ARE GUILTY. STOP WITH THE BULLSHIT," wrote the woman, who uses the name Anna Chambers online.
After news broke last month that authorities were investigating the alleged rape, Chambers retweeted news stories on September 29 and said, "SHARE THIS, yes its about me." Since then, she has kept up a steady stream of tweets about the case, in what victim advocates and lawyers describe as a rare move and new trend in how women decide to publicize their own alleged rapes or sexual assaults.
"She wanted to get her voice out to let people know that it's true," said her lawyer, Michael David.
Chambers made the decision to speak out about her case on social media in part because she didn't think authorities were seriously investigating the September 15 incident, which she reported immediately. When Chambers saw that police sources told reporters the sex was consensual, she was so infuriated at what she viewed as a brazen lie that she started tweeting, said David. "I think we're going to see a lot more of this. This is the future."
Chambers also regularly tweets news stories about her case and retweets supporters who praise her bravery and criticize police. After the detectives walked out of court on Monday, she tweeted, "These men are out on bail right now, they are a danger to the society."
Lawyers and advocates who work with victims of sexual assault said it's rare for a woman to publicly discuss her case on social media as Chambers is doing. In the past, victims of sexual assault almost never identified themselves or spoke publicly, and news organizations were very careful to avoid printing their real names or photographs without permission.
"It is unusual because of the culture of shame," says Carrie Goldberg, a New York City attorney who represents sexual assault victims. "Few victims do feel empowered after an injury that's all about their loss of power. It's not a typical inclination to publicize it."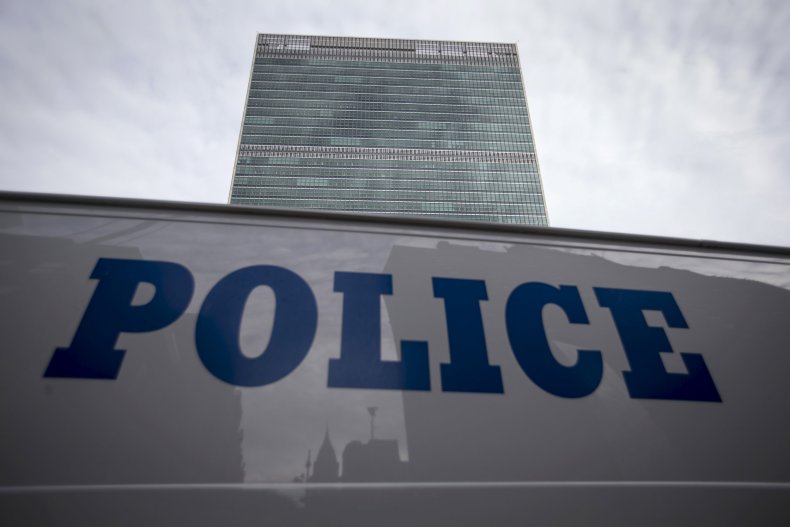 Chambers' tweets came at a time when sexual assault and harassment allegations against Harvey Weinstein were in the headlines, though Chambers first identified herself more than a week earlier. The news about Weinstein, which was quickly followed by accusations against a long list of other powerful men, created a new sense of power among victims and increased the number of people telling their stories. In the past, sexual assault victims who made public accusations were usually treated as if they were lying or crazy—but that appears to be changing.
"This is an important cultural stride because it's essential that the shame be shifted from the victim to the offender," Goldberg says.
Sexual assault victims who report being attacked still face the kind of serious stigma and shame that can discourage many of them from being open on social media in the way that Chambers has been, says Christopher Bromson, executive director of Crime Victims Treatment Center, a nonprofit that helps survivors of sexual and domestic violence.
While tweets like the ones Chamber posts are uncommon, Bromson said, the atmosphere is changing. "With everything that's happening now, with survivors being believed in the media, it makes sense that somebody would react this way and be more comfortable being vocal and voicing their anger about what happened."
According to prosecutors and the indictment, NYPD detectives Edward Martins, 37, and Richard Hall, 33, stopped Chambers on September 15 for having marijuana in her car, then handcuffed her in their police van and told her they were "freaks" before sexually assaulting her. Among other crimes, Martins has been charged with rape, while Hall has been charged with forcing oral sex. Both men have pleaded not guilty and were released on bail.
Defense attorneys for the two detectives earlier this month tried to use Chambers' tweets to undermine her credibility and avoid the indictment of their clients—criticizing a "provocative selfie" she posted on Instagram and arguing her behavior was "unprecedented for a depressed victim of a serious rape," the New York Post reported.
After tweeting a story about the attorneys' letter with a headline about her "Provocative Selfies," Chambers crafted an undercutting response that shows how she has taken control of her own story in a way that women have very rarely done in the past.
Under a photo of herself in a burgundy tracksuit, she wrote, "Is this provocative also."