NYPD Shares Body Cam Footage of Fatal Shooting for First Time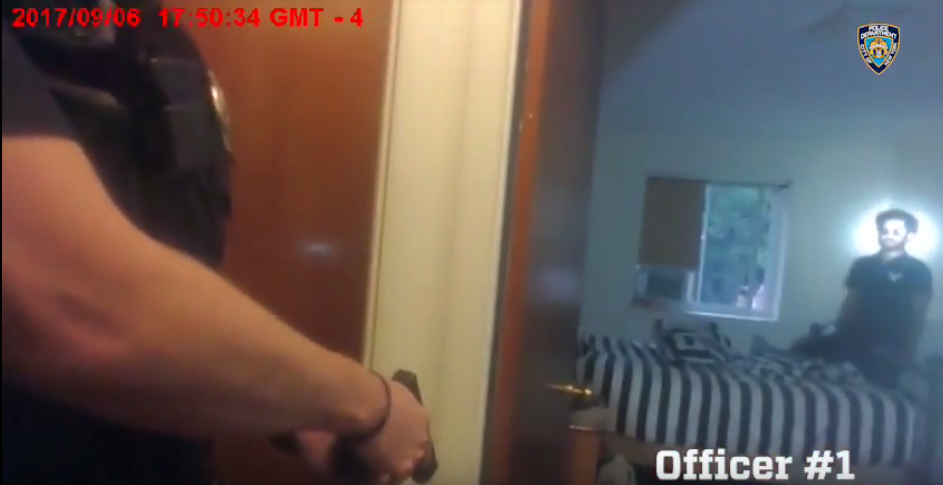 The victim of a police shooting in New York was ordered repeatedly to drop his knife and show his hands before officers killed him with 16 shots, a just-released body cam video shows.
"I don't want to shoot you, but I will if you don't drop that knife," an officer is heard on the video of the September 6 shooting of Miguel Richards, which was released on Thursday.
The video, which represents the first time the nation's largest police force has given out body cam footage, appears to bolster the NYPD position that Richards, 31, was shot only after being repeatedly warned by police during the 90-minute standoff inside his Bronx apartment.
NYPD Chief of Department Carlos Gomez said the 16-minute footage comprises video from four officers who were wearing body cameras, which the NYPD started using earlier this year.
According to Gomez, the officers arrived at Richards's home to find the man holding a knife in one hand. His other hand was behind his back.
Gomez claimed officers had told Richards to drop the knife and show his other hand, opening fire after he allegedly failed to put down the knife and approached the officers holding what later turned out to be a toy gun in the other hand.
"Put that knife on the floor or this isn't going to end well for you," Officer Mark Fleming tells Richards on the tape. "Put that knife on the floor."
In addition, Richards's landlord is heard on tape exhorting him to follow the officers' commands. And a friend adds, "Put the knife down, dude. I'm begging you brother. I'm begging you. Please put the knife down. You're running out of time."
NYPD Commissioner James O'Neill said the video exonerated his officers.
"The videos show a prolonged standoff, during which the subject disregards repeated commands to drop the knife in his left hand and to show his right hand, which is behind his back," he said. "The incident ends when the subject raises his right hand, holding what appears to be a gun with a laser sight, and the officers discharge their weapons."
Not everyone was pleased that the footage was released.
"Releasing videos to the public during the early stages of an investigation may resolve some questions about the incident but it may compromise the integrity of the investigation," Bronx District Attorney Darcel Clark said in a statement.
The NYPD's police union president Pat Lynch also said the tape should not have been released because it "sets a dangerous precedent that jeopardizes police officers' due process rights," the New York Post reported.