Racheal Stirling's neck throbbed as the 6 train rumbled over the tracks. It was late afternoon in September 2014, and Stirling was headed uptown from her East Village apartment. She stepped off the subway on 125th Street in East Harlem and trudged toward a boxy brick building, the headquarters of the New York Police Department's Special Victims Division.
She had hoped for a bright, clean office full of relatively friendly detectives, men and women who were eager to help. But when she walked inside, an officer led her down a dark, dingy hallway into a small room with plain white walls. There, she waited nervously, going over what had happened in her mind—details she had filed with her local precinct the day before. Soon, the door opened, and Lukasz Skorzewski, a baby-faced detective in the Special Victims Division, walked in. He sat across the table, and almost immediately, she says, she had a bad feeling. Not only had he not read her complaint, she tells Newsweek, but when he asked her what had happened, he seemed confrontational, brusque.
Three days earlier, according to a statement Stirling later made in court, she had been hanging out at her apartment with Juan Scott. He lived on her block, and the two had been enjoying a "carefree summer fling." But as Stirling, then 26, sat barefoot next to Scott on her bed that evening, he suddenly made a confession: He liked to climb onto his roof to watch naked women through their windows, then find them on the street and ask them out. "Kind of makes you wonder how I found you," said Scott. He then started taking off his clothes and suggested they have sex. Stirling felt uncomfortable. His comments were disturbing, she recalls, and she told him she didn't want to sleep with him.
Enraged, Scott smashed a beer bottle on the floor, the shattered glass blocking her path to the door. He started screaming at her and pinned her down, threatening to rape her. Stirling cried and begged him to stop. At one point, Scott slammed Stirling's head into the wall and shoved his fingers inside her. This is it, she thought. This is how I die.
After hours of Scott screaming and sexually assaulting her, according to Stirling's statement, he apologized and used a broom to clean up the broken glass. Stirling realized her only chance to get away from him was to act as if everything was normal, so she pretended she wanted a cigarette and suggested they go outside to smoke. Once they reached the sidewalk in front of the building, Scott asked for a hug and a kiss; Stirling agreed, hoping to keep him calm. They said goodbye, and as he walked away, she stepped back into her building and locked the door behind her. Later, she went to the hospital and learned she had a broken rib, a sprained hip and a concussion.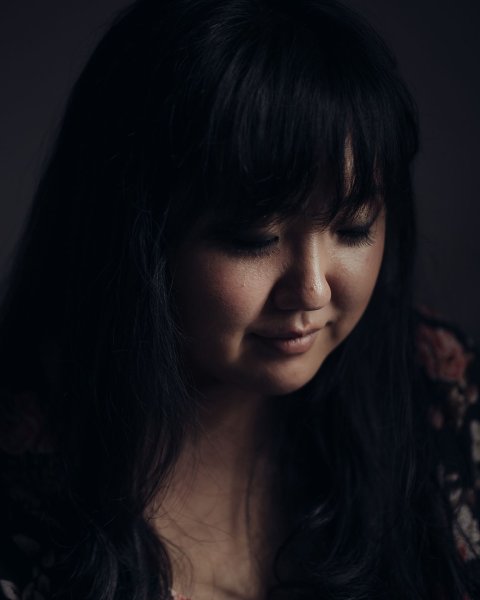 As she sat across from Skorzewski at the police station, Stirling's head and hip still hurt. She stared at him, waiting for his response. But he seemed unconvinced by her story, she thought. He told her she should call her attacker to record the conversation and get him to confess to the assault, a standard investigative technique. But the thought of calling Scott was terrifying. During the attack, Scott had threatened to find and rape her whenever he wanted to have sex, and now she was supposed to casually call him up? Skorzewski pressed her, asking, "What are you afraid of?" she recalls in an interview with Newsweek.
Stirling breathed. She swallowed her fear. She picked up her cell, dialed the number. The detective told her to act normally, to avoid conflict. They needed Scott to feel comfortable; she had to act as if she'd like to see him again.
At first, Scott seemed suspicious, but Stirling kept talking, mollifying his concerns. And as the detective listened in, Scott eventually apologized for the assault. Stirling felt relieved. Skorzewski had a confession, she thought, and could now quickly arrest him.
Her relief didn't last. After she hung up the phone, she says, the detective told her the attack was just a misdemeanor, that wouldn't result in any time behind bars. "He's not going to prison for this," Skorzewski said, then tossed her case file to the side of the desk. (Through his lawyer, Skorzewski did not respond to multiple requests for comment.)
Stirling was stunned. She pleaded with the detective. "If he did this to me, he's definitely going to do it again to the next woman who rejects him," she recalls saying. "He's going to do this again."
'A Long Way to Go'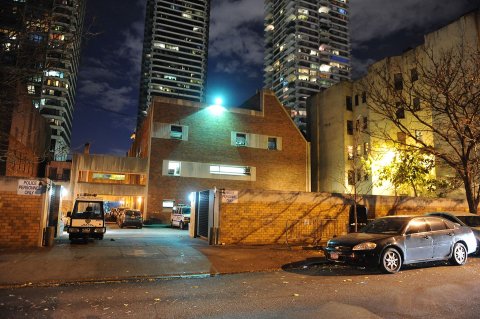 Six months after dozens of women accused Hollywood mogul Harvey Weinstein of rape and sexual harassment, thousands of women have come forward on social media and shared their own stories of mistreatment, under the hashtag #MeToo.
Yet only about a quarter of women in the U.S. who are raped report the attack to law enforcement, according to national data from the Department of Justice. Advocates for sexual assault victims say their reluctance is, in part, related to the ways that police investigate sex crimes. In recent years, Justice Department probes have identified several police departments across the country that regularly fail in their handling of rape and sex crime cases. In Baltimore, federal investigators discovered that detectives rarely tried to identify or interview suspects or witnesses, even when women clearly identified them after being raped. In Memphis, Tennessee, police often failed to submit rape kits for testing, according to a retired lieutenant who testified last November as part of an ongoing lawsuit filed by victims.
New York City has similar problems. Stirling is just one of many sexual assault victims who say they experienced poor or careless treatment at the hands of Special Victims detectives. About half of the nearly 700 sexual assault victims whom the nonprofit Crime Victims Treatment Center in New York City helps each year report some kind of negative interaction with the police, like the detectives appearing bored or dismissive or not calling them back for weeks, says Christopher Bromson, the group's executive director. And about 15 percent of those victims report "egregious" treatment, such as a detective saying something like "This wasn't a rape," Bromson says.
A big part of the problem, critics say: Many investigators in the city's Special Victims Division have little to no prior investigative experience; about a third of new recruits come directly from patrol duty, according to a March report by the city's Department of Investigation, the agency that probes internal corruption. Recruits receive just five days of formal specialized training, compared with six to eight weeks of instruction for a motorcycle patrol officer, the watchdog found.
Prosecutors have said those detectives sometimes mistreat victims, close cases too quickly and discourage people from pursuing prosecution. "The detectives were yelling at the victims and saying inappropriate things, such as 'The district attorney is going to make you look like a slut on trial,'" Lisa Friel, a chief of the district attorney's Special Victims Bureau at the time, said in 2009 in a confidential draft of an NYPD memo written about a poorly performing Special Victims detective and obtained by Newsweek. "They also threatened the victims that they're going to lock them up."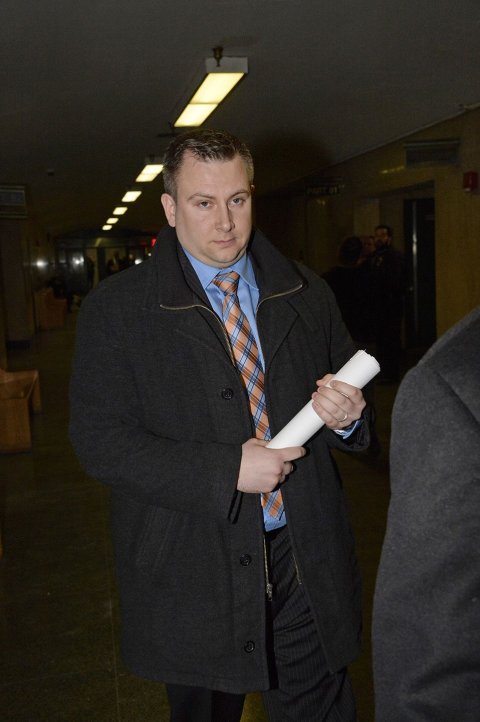 The NYPD says it has undertaken a number of efforts to change the Special Victims Division's culture in recent years, all aimed at treating sexual assault victims with more sensitivity. A special unit now reviews all sex crime complaints, about 8,000 each year, to make sure they're correctly classified as felonies if necessary. Another team investigates cases where police suspect a date rape drug like GHB was involved. The NYPD even moved the Special Victims headquarters from the higher-crime East Harlem location Stirling visited to a calmer spot in the East Village.
In one major reform that began last year, the division began allowing victim advocates to review a sample of random felony cases to help them better understand the process and allow them to weigh in on it. The department also implemented new interviewing training for detectives. This, the NYPD says, is helping it produce better information and evidence from victims without re-traumatizing them. Called forensic experiential trauma interview, or FETI, the technique prioritizes conversation over interrogation, with detectives asking broad questions about what the victim experienced. "It's going to transform the way police interact with victims," Susan Herman, the NYPD's deputy commissioner for collaborative policing, told Newsweek in an interview late last year.
The NYPD is the largest police department in the country, and its practices can have an outsized impact on how U.S. law enforcement deals with rape and sexual violence. "I think we as a police agency are far ahead of most police departments in sexual assault investigative services," Deputy Chief Michael Osgood, who took over as head of the Special Victims Division in 2010 as part of an effort to overhaul it, said in the same interview. "I'd be surprised if any other police departments are superior to us."
Critics say problems remain. The recent Department of Investigation report found the Special Victims Division was severely understaffed, with just 67 detectives working 5,661 cases last year. (That's 20 times the caseload of homicide detectives.) In part to cope with the staffing shortage, the division downgraded "acquaintance" rapes—assaults where the victim knows the attacker—according to the report. NYPD leadership instead directed detectives to prioritize "stranger" rapes and cases that attract more media attention. The report called for the NYPD to overhaul the Special Victims Division and double its number of detectives. (In a statement, the NYPD bashed the report as inaccurate and misleading. It said there are actually 85 Special Victims detectives currently catching cases and maintained that the division's investigators are the best trained in the department. An NYPD spokesman added that the total head count in the division increased by 36 people this year.)
The fallout from the report was swift. The City Council held a hearing April 9 as lawmakers proposed legislation to improve the division. "The criminal justice system is not nearly as responsive to victims as it should be," Terri Poore, policy director at the National Alliance to End Sexual Violence, a policy group in Washington, D.C., told Newsweek in an interview last year. "We have a long way to go." The NYPD's Herman acknowledged as much. "We need to get better," she says.
Stirling—whose story Newsweek corroborated with court records, emails and her contemporaneous notes—couldn't agree more. She says her experience with Skorzewski has led her to believe the NYPD has a deeply rooted problem with how it handles reports of rape and sexual assault. As she puts it: "I followed the rules to a T, and that did nothing for me."
'Call the Cops'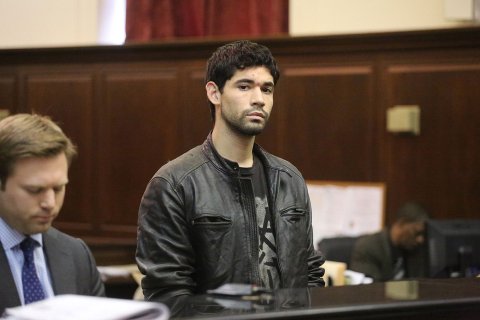 After her meeting with Skorzewski, Stirling, a copywriter, moved into a family friend's apartment in SoHo. She was terrified Scott might return and attack her, and her body broke out in hives from the stress. Every few days, she took a cab to the front door of her apartment so she could sneak in to feed her cat. (She had a roommate, but he often stayed with his boyfriend.)
Stirling hadn't spoken to Scott since she filed charges, but a few weeks later he realized she had reported the attack and began to send her threatening texts. "I will see you eventually," he wrote in a message Stirling provided to Newsweek. "You live on the same block."
Worried for her safety, Stirling pressed Skorzewski to look for Scott at his parents' house on Long Island or at his other relatives' East Village apartments. She begged the detective to put him behind bars. "You're the only person who can help me," she wrote in an email. "The sooner this guy is arrested, the sooner I can regain a sense of normalcy." But the detective never responded, she claims.