NYPD Sued for Not Releasing Gun Records for President Trump and Sons Donald Jr. and Eric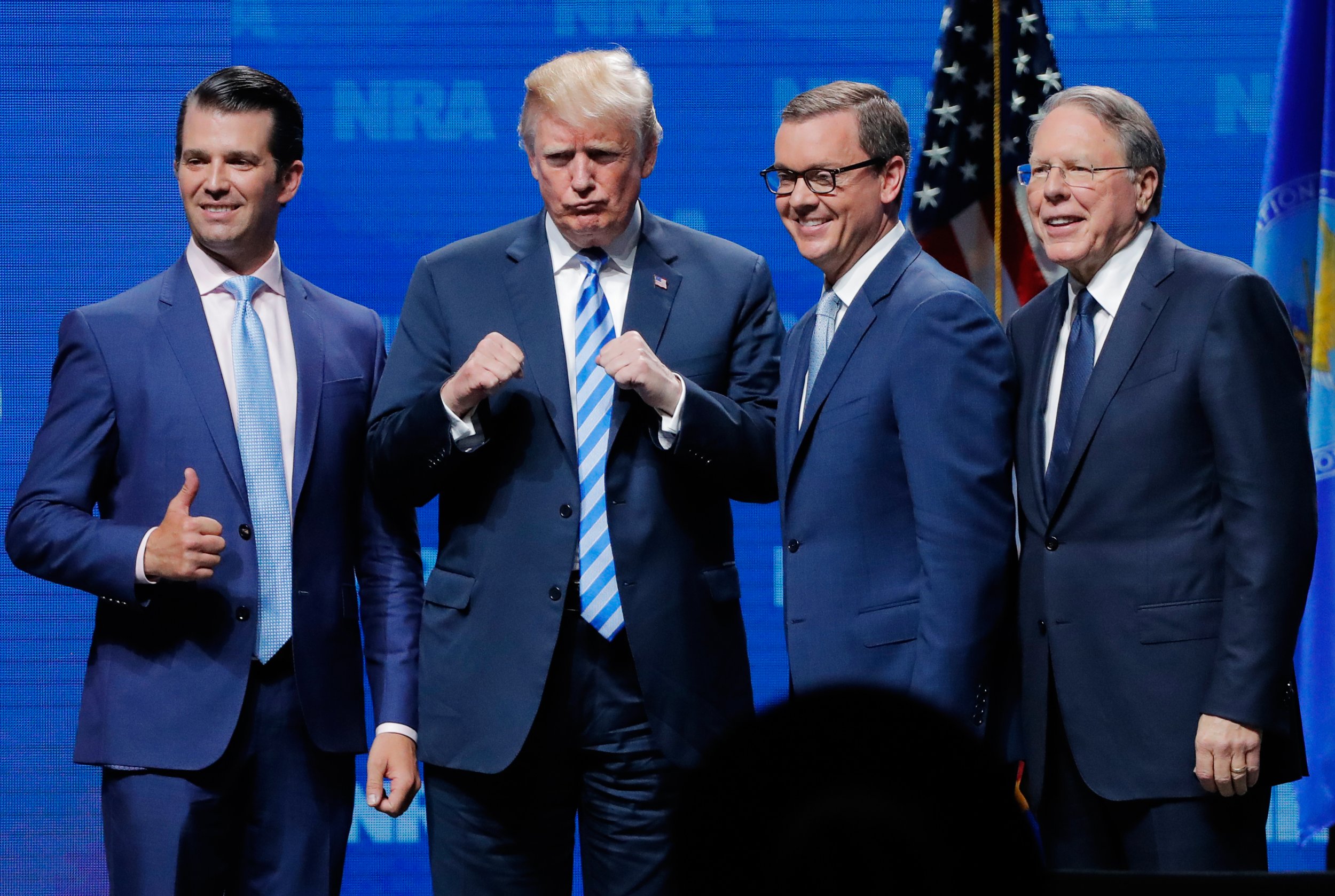 The New York City Police Department is being sued over its refusal to release public records of handgun permits held by President Trump and his two adult sons, Eric and Donald Trump Jr.
News and opinion website The Daily Dot alleged in a lawsuit filed Thursday that it was denied a public records request from January 25 to obtain the handgun license applications submitted to the NYPD by the president and his sons.
Trump told The Washington Times in 2012 that he owned a .45 caliber Heckler & Koch sidearm and a .38 caliber Smith and Wesson revolver. During a GOP presidential debate in 2015, Trump said, "I do carry on occasion, sometimes a lot. I like to be unpredictable." And in 2016, he told a French magazine, "I always carry a weapon on me."
The lawsuit said the request was denied by Lieutenant Richard Mantellino, a records access officer with the NYPD, on February 1 because the "request constituted an unwarranted invasion of personal privacy."
On February 20, The Daily Dot appealed the NYPD's denial, claiming the Trumps did not qualify for exemption from public disclosure due to the fact that they "are extremely public figures who have been outspoken on gun rights."
Two days later, The Daily Dotwas again denied, this time by Sergeant Jordan S. Mazur, because disclosure of the handgun applications "would endanger the life or safety of the applicant."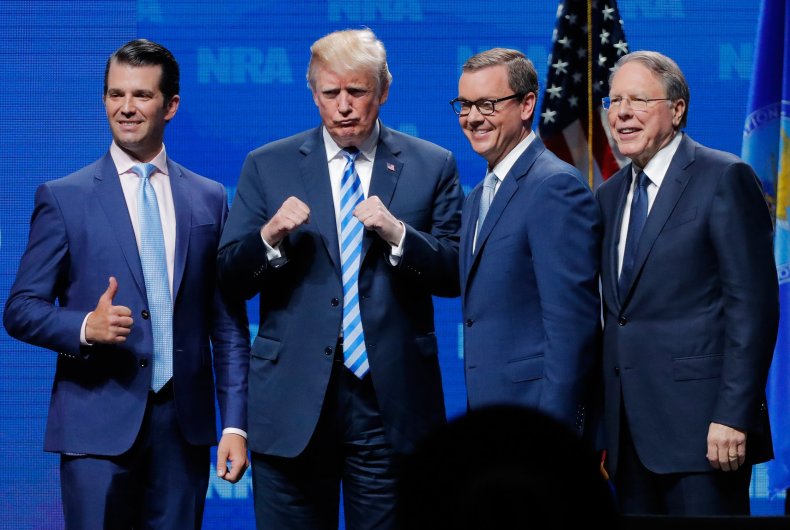 In the lawsuit, attorneys from the firm Davis Wright Tremaine, LLP argued that the NYPD's refusal to provide the handgun applications to Daily Dot violated the Freedom of Information Law.
"The Daily Dot and the public have a right to access public records evidencing the Trumps' ability and need to carry handguns in one of the strictest arms licensing states in the country," the lawsuit said. "The public is entitled to transparency, not secrecy, with respect to their gun license applications."
In an email to Newsweek, the New York City Law Department simply said: "We will review the lawsuit."
NYPD Sued for Not Releasing Gun Records for President Trump and Sons Donald Jr. and Eric | U.S.