NYPD Union Sues Mayor Bill de Blasio in Bid to Stop Release of Body-Camera Footage to 'Protect Officers' Civil Rights'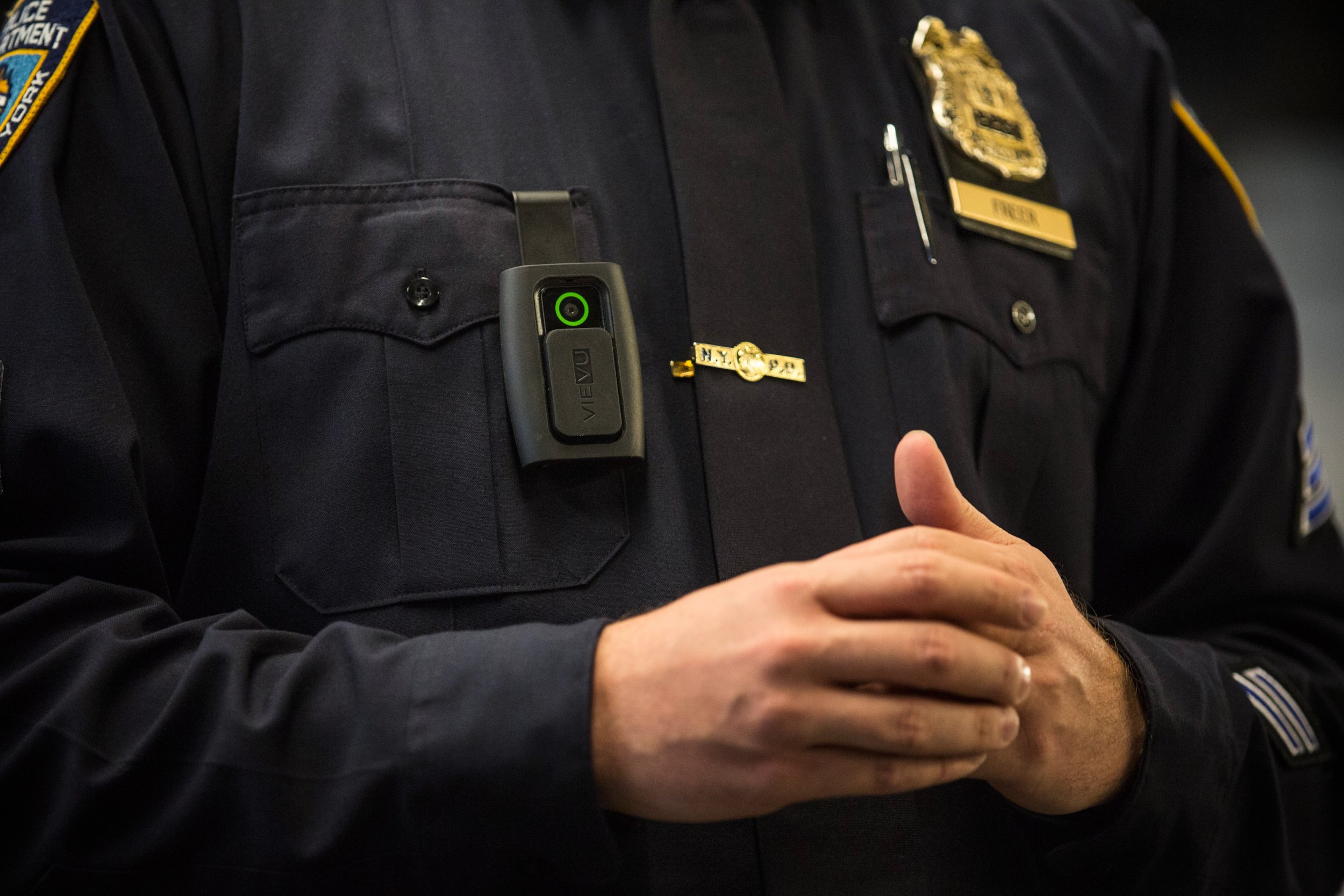 Updated | New York City's biggest police union has launched a lawsuit against Mayor Bill de Blasio in a bid to stop the release of all body camera footage obtained by New York City Police Department (NYPD) officers.
The Patrolmen's Benevolent Association (PBA) filed its lawsuit on January 9, asserting that the forced release of video from police body cameras violates NYPD officers' civil rights.
The lawsuit, shared online by CourthouseNews.com, alleges that New York State Civil Rights laws prohibit the release of records used to evaluate performance "toward continued employment or promotion" unless a court order granting access to footage has been secured.
In the 30-page document, filed by attorney Michael Bowe, the PBA alleges that preventing the release of footage shot on police body cameras would ensure that "respondents cannot selectively release footage to serve their own political or other objectives."
It also warned against releasing footage due to the "harm it might cause others," adding that the material could create "potential prejudice to those accused of wrongdoing or to the investigation or prosecution of such potential wrongdoing," as well as having a "traumatizing impact on family members and others exposed to potentially graphic or disturbing footage."
PBA president Patrick J. Lynch said in a statement: "The basis of this suit is simple: we're suing to prevent the Mayor and the NYPD from arbitrarily and illegally releasing body camera footage."
"This footage has serious implications not only for the safety and due process rights of police officers, but for the privacy and rights of members of the public, as well," he added.
Read more: NYPD officers shot the lowest number of people ever in 2017
Lynch accused the mayor and the NYPD of showing a "reckless disregard" for officers' concerns around the body camera program, accusing both of "selectively releasing portions of videos to suit their own interests."
"Nobody with a stake in these issues should be comfortable with this politicized, secret and unchecked process: not the district attorneys, not good government advocates, not the public, and certainly not police officers and their families whose personal safety is being placed at risk," Lynch added.
The deputy commissioner for public information told Newsweek: "The Police Commissioner has spoken, repeatedly, on the need for increased transparency in how we police. The release of body camera footage, when possible, is an important extension of that commitment."
A city official told Newsweek that body camera footage "created in contemplation of disclosure" is not subject to the rules set out in the Civil Rights Law Section 50-a, which exist to block the release of disciplinary records that could be exploited and prevent the release of sensitive personnel records.
The official said that in the event of a "critical incident" where body camera footage exists, the police department can take the footage and create a new record with necessary redactions.
The new record is therefore considered separate from the original footage and is created specifically for the purpose of disclosure to the public. As a result, the official said, the new record does not count as a personnel record and is therefore not subject to laws regulating such records.
In its filing the PBA does not acknowledge this as a legitimate argument, calling it "tormented logic" and "patently absurd."
It argues that to construe Civil Rights Law 50-a in such a way "would be to effectively erase it from the state statutes."
The union also warned that changing Civil Rights Laws to accomodate the release of police body camera footage would "risk far broader and plainly unconsidered risks."
It alleged that doing so would open the door to "wholesale" freedom of information requests for all footage, "compromising thousands of interactions with citizens, often in very personal settings."
"This dramatic danger to the privacy of every New York resident was obviously not intended when the [body camera program] was adopted," the filing added.
The court-ordered body camera program was launched last April, with the intention of having all patrol officers wearing cameras by the end of 2019.
The pilot program was requested after the NYPD's "stop and frisk" methods were declared unconstitutional.
This story was updated on January 17.