NYPD to Use Theater to Build Community Amid National Unrest
The show must go on, even if it means going on Zoom.
The New York Police Department is uniting with Irondale, a Brooklyn-based theatre ensemble to host a two-part Zoom stream discussion with past participants of To Protect, Serve and Understand (TPSU), a project that was created following the death of Eric Garner.
Their goal, according to their press release, is to promote social change, activism and humanity. It's an admirable goal, and when it comes to working with police officers and the local community a potentially fraught one.
In the past for this workshop, performances were are typically held in person. But the pandemic made completing the project that way pretty much impossible. Irondale's 9th cycle of the 10-week was sidelined last spring, but they are keeping the conversations and connections with police and the community open in this different model and using elements from the workshop.
But the program's goal with their upcoming Zoomcasts is about more than putting on a show.
According to Irondale, while TSPU has the greatest impact when participants meet in person, this virtual version will continue the tough conversations about real-time current events in the community and on a national scale. Both police officer and civilian program alumni are slated to take part in the upcoming "Zoomcasts" at the end of September and start of October as they tackle tough topics.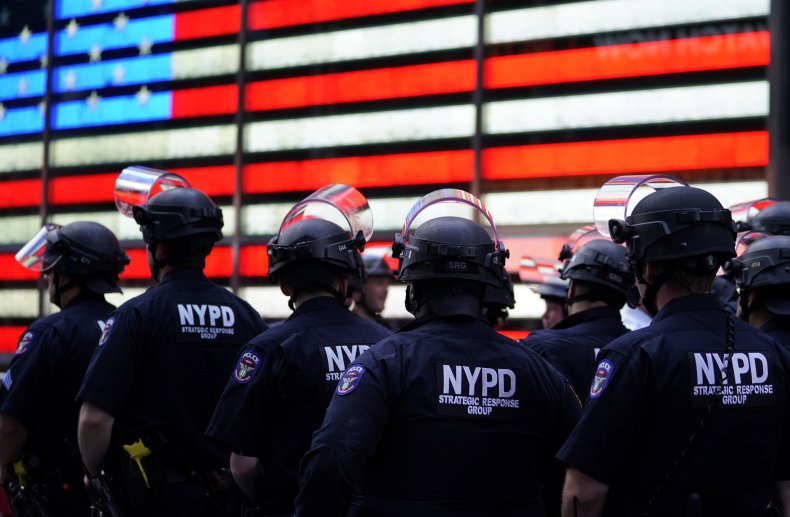 Participants will perform short monologues, with content created from guided interviews between police officers and civilians.
A discussion will be held afterwards focused on topics including "the recent police reform and defunding, the repercussions of political action and protest, the shift in community dynamics, and accountability for both the actions of the NYPD and the communities they serve," as per a press release shared with Newsweek.
"We are facing an unmistakable crisis that has both police and civilian lives at stake," Terry Greiss, Irondale Executive Director and TPSU founder, stated in a press release. "Change can only happen when we can truly hear each other and understand each other. That takes work and guts.," he continues, "And while programs like TPSU feel urgent right now, we will gather virtually to begin the work to lead to change in our community until we can safely gather in person in our space once again."
As of publication, over 100 police officers and civilians have become involved in their eight series of workshops. since 2015.
To Protect, Serve and Understand: The Zoomcast will take place on September 24 and October 1, 2020 at 7 p.m. on the Irondale Ensemble Project's YouTube page. Both live broadcasts are free.