Why Is the Stock Market Closed Today? NYSE, NASDAQ Shutdown Wednesday in Honor of George H.W. Bush
Wednesday was a national day of mourning for the United States in honor of the late President George H. W. Bush. President Bush died November 30 and a funeral was being held for him in Washington D.C. at the Washington National Cathedral.
On a national day of mourning many businesses are closed as are federal agencies aside from essential workers. That means a number of federal offices are closed, like the post office and USPS deliveries. Schools and courts in some states are open but the Supreme Court has put hearings on hold.
In addition to federal officers, the New York Stock Exchange and the NASDAQ are also closed Wednesday. The NYSE tweeted several times Wednesday to share that it was honoring the late president and used the hashtag #Remembering41 on Twitter as well.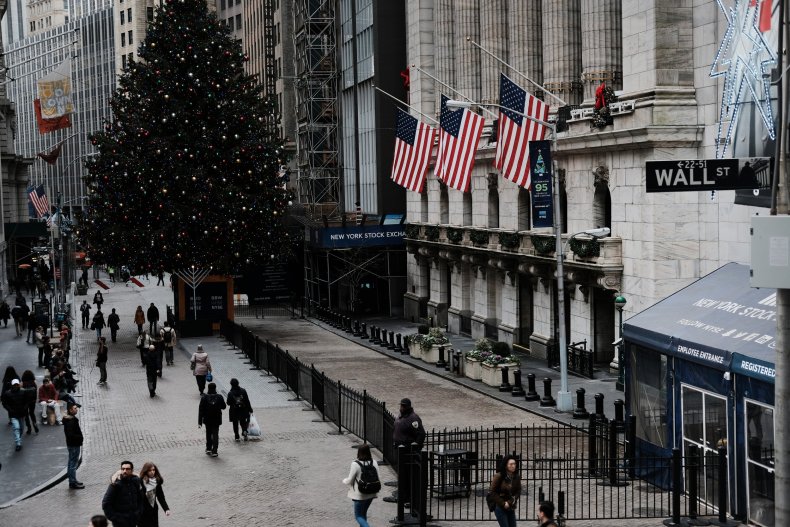 One of the tweets showed the empty trading floor with the screens lit up and a large photo of the president, and another tweet said, "The NYSE is closed today in observance of the National Day of Mourning for President George H.W. Bush #Remembering41" along with a photo of the president.
When the exchange is closed no stocks on the U.S. markets are bought or sold for the day and any trades will be held to be finished on Thursday when the markets reopen. In addition to the NYSE, the NYSE American, NYSE National, NYSE Arca and the Chicago Stock Exchange were also closed Wednesday, according to a release from the NYSE. A moment of silence was also held for the late president on Monday.
"We remember President Bush admiringly as a veteran who fought totalitarianism, a statesman who advocated for freedom, a leader who served his country, and an unabashedly dedicated family man," the NYSE Group President, Stacey Cunningham, said in a release.
The NYSE was also flying the flag at half-staff Wednesday as were many institutions around the country. The order to fly the flag at half-staff was included in the Presidential Proclamation from President Donald Trump about the national day of mourning. That order is effective for the White House, public buildings and grounds, military posts and naval stations as well as vessels of the government through the country and the world, said the proclamation. ​