New York Times Apologizes for Cartoon Using Anti-Semitic Tropes to Portray Trump, Netanyahu In International Edition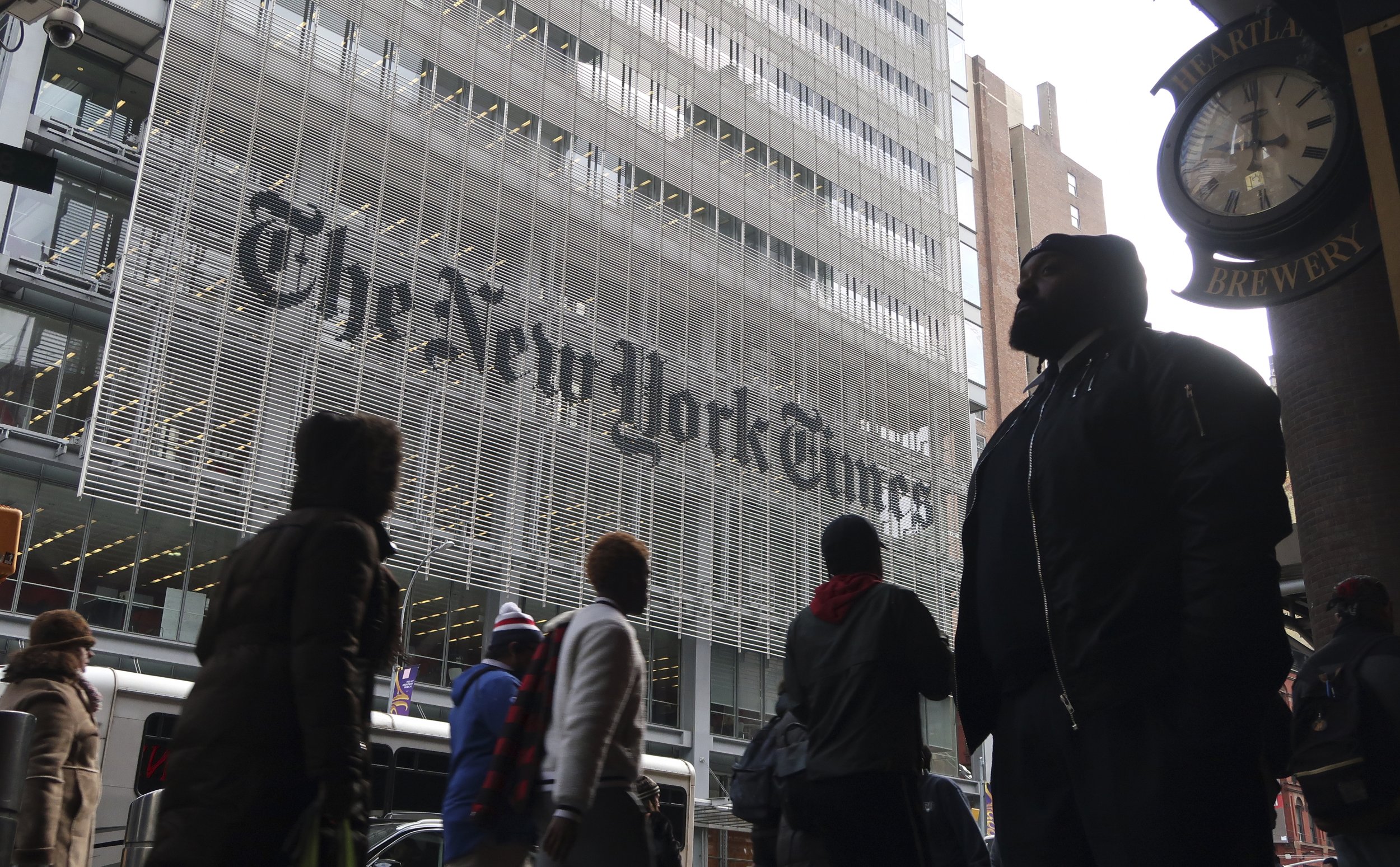 The New York Times ran a cartoon in its international edition many labeled anti-Semitic, showing the Israeli prime minister as a weiner dog adorned with a Star of David dog collar leading around President Donald Trump wearing a skullcap.
The newspapers' opinion section editors apologized on Twitter Saturday morning for the "offensive" cartoon which appeared in the April 25 edition of the Times' international print version.
The cartoon was immediately pounced on by critics across social media, which depicted Israeli Prime Minister Benjamin "Bibi" Netanyahu as a dog with a Star of David collar. Standing behind him in the image is a seemingly blind Trump pulling on his leash while wearing black sunglasses, black suit and what appears to be a yarmulke atop his head.
The cartoon appeared next to a column by American author and journalist Thomas Friedman about immigration. The Times issued the following apology:
"A political cartoon in the international print edition of The New York Times on Thursday included anti-Semitic tropes, depicting the prime minister of Israel as a guide dog with a Star of David collar leading the president of the United States, shown wearing a skullcap. The image was offensive, and it was an error of judgment to publish it. It was provided by The New York Times News Service and Syndicate, which has since deleted it," the @nytopinion Twitter account responded in their Saturday apology.
Journalists, political pundits and politicians posted pictures of the Thursday paper in Tel Aviv and other cities in Israel, where Trump has become increasingly close to the recently re-elected Netanyahu.
The Israeli prime minister recently said he would name a town in the Golan Heights after the U.S. president, as a thanks for several pro-Israel initiatives taken by the Trump administration, including moving the U.S. embassy from Tel Aviv to Jerusalem.
Many Israelis and Jews who were upset by the printing of the cartoon remarked that its sting was exacerbated by being published during the Jewish holy period of Passover.