Tom Hanks's Cinematic History of Piloting Imperiled Crafts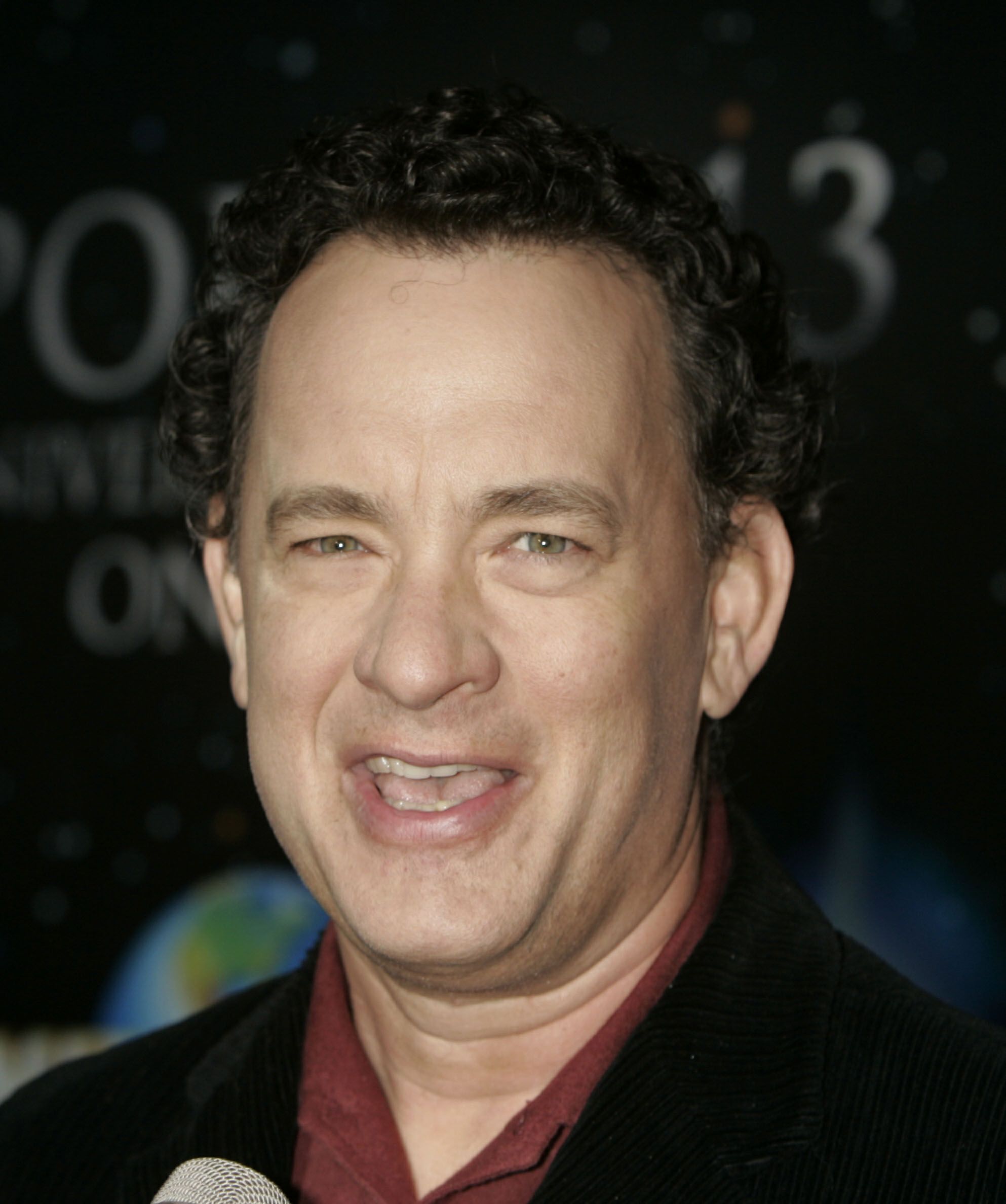 Having played the title roles in Captain Phillips in 2013 and now Sully, to be released September 9, Tom Hanks has established himself as the go-to guy to pilot an imperiled craft. Whether your vessel is crashing or being overtaken by Somali pirates, America's favorite actor is the man to steer it safely home.
Hanks, who turned 60 on July 9, has nearly 50 films to his credit. An actor with such a massive volume of work is bound to find himself eventually playing similar roles, or to have his character thrust into similar situations. Hanks—who has portrayed everything from a lovelorn widower (Sleepless in Seattle) to a standup comic (Punchline) to a middle-aged community college student (Larry Crowne)—is no one-trick pony, even if his voiced-over Woody may have ridden one in Toy Story.
Still, since the early 1990s, Hanks has regularly found himself at the bridge of an imperiled ship. The other constant in all of these films? Against the odds, Hanks escapes a mortal debt.
Below, what we believe is a comprehensive filmography of Hanks, who made his television debut in 1980 aboard The Love Boat, as a skipper of wayward ships.
A League of Their Own (1992)
Hanks, in his first Oscar-worthy performance, plays Jimmy Dugan, the dissipated manager of the Rockford Peaches, a female professional baseball team. Let's allow this film to represent all those in which Hanks plays the figurative skipper of a listing craft (Saving Private Ryan, That Thing You Do!, Catch Me If You Can), as opposed to one literally at the controls of a machine.
For an entire season, Dugan helms a team playing in a financially strapped league that is constantly in danger of being shut down. He takes the Peaches, the sentimental favorite, all the way to the championship game, which they lose (so it's a lot like this year's NBA Finals, excluding the "financially strapped league" part).
Also, if memory serves correctly, Dugan does perform some actual piloting. He sobers up and assumes bus-driving duties once the team's appointed driver abruptly quits. Finally, it is here that Hanks utters the line that serves as the ethos behind all these roles: "It's the hard that makes it great."
Forrest Gump (1994)
The founder of the Bubba Gump Shrimp Co. steers, with the assistance of a double-amputee first mate, the firm's lone shrimping boat through a treacherous hurricane in the Gulf of Mexico. As the storm destroys all of their competitors' boats, they corner the market on cuisine-friendly crustaceans and amass a fortune.
Apollo 13 (1995)
In his first role playing a historical figure, Hanks stars as Jim Lovell, commander of the ill-fated NASA mission to the moon. In April of 1970, the eponymous manned craft launched in hopes of becoming the third manned mission to land on the moon, but was severely damaged following an oxygen-tank explosion. Hanks utters Lovell's immortal line, the second-most quoted line in the history of space travel: "Houston, we have a problem."
Worth noting: Kevin Bacon co-stars in this movie, providing the one and only Tom Hanks conduit for the "Six Degrees of Kevin Bacon." It is thanks to Apollo 13 that you may connect Kevin Bacon and the dog that played Hooch in just two steps.
Cast Away (2000)
A quasi twofer, as Chuck Noland (Hanks) is a passenger and lone survivor on a FedEx plane that ditches during a storm in the Pacific and then later builds and pilots his own seaworthy raft.
It is in this film that we spot another Tom Hanks trend: onscreen urination. Cast Away joins A League of Their Own, Forrest Gump and The Green Mile as films in which Hanks takes a whiz as part of the plot. Twice would be a coincidence but at least four times? Someone may want to consult a urologist.
The Polar Express (2004)
As the conductor of the North Pole–bound locomotive in this animated classic, Hanks must navigate the runaway train across, over and under some dangerous arctic passages. Neither the express nor the movie ever goes off the rails.
Captain Phillips (2013)
In 2009 the crew of the commercial freighter Maersk Alabama and its captain, Richard Phillips, were taken hostage by Somali pirates. Four years later, Hanks portrayed Phillips in Hollywood's retelling of the incident. The film's most memorable line ("I'm the captain now!") is uttered not by Hanks, but by the leader of the brigands. The film was nominated for a best picture Oscar, though Hanks was not nominated for his portrayal of Phillips.
Sully (2016)
In the upcoming film version of the Miracle on the Hudson, which also took place in 2009, Hanks plays heroic Continental Airlines pilot, Chesley "Sully" Sullenberger. It is a measure of the breadth of Hanks's cinematic career that he has now portrayed a pilot departing LaGuardia Airport and a passenger marooned at John F. Kennedy Airport (The Terminal). Is America hungry for a Tom Hanks–New York area airport trilogy? Is Newark Airport Cinnabon Guy in development?