Oakland's $500 Checks for Non-White Families Backed by Local Charity: 'Way Past Time'
A program offering $500 checks to low-income families of color in Oakland has received the backing of a local non-profit that works to tackle poverty in the California city.
Armando Nieto, executive director of the Community Food and Justice Coalition, said it was "way past time" that marginalized groups were offered support—despite criticism from some that the monthly payments are aimed at residents who are Black, indigenous or people of color (BIPOC).
Under the privately funded Oakland Resilient Families scheme, a BIPOC family of three earning less than $59,000 a year will be eligible to receive $500 each month for at least 18 months, providing a guaranteed income to some of the poorest people in the city.
Half the funding places are reserved for "very-low-income families"—those earning less than about $30,000 a year for a family of three. All families must have at least one child under 18.
Payments will begin in the spring and the aim is to have the entire program up and running by the summer. The money can be used in any way that the families want.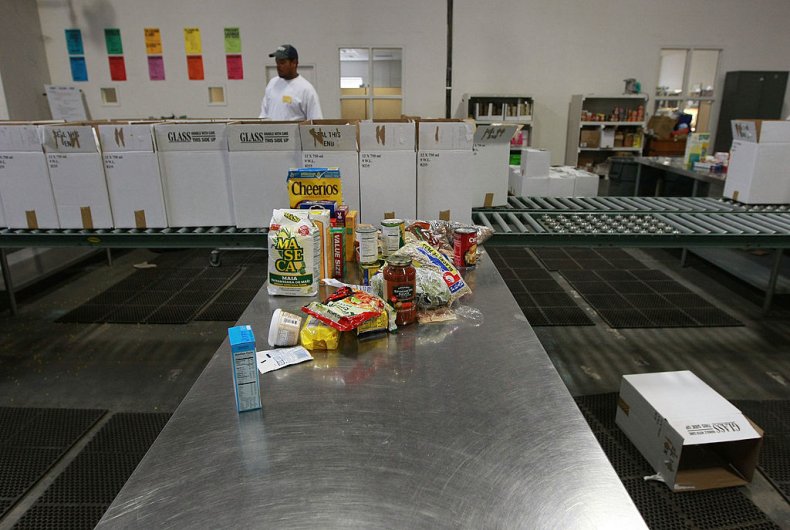 Commenting on the targeted nature of the scheme, Nieto told Newsweek: "It is way past time for our larger community to recognize the responsibility we have to target the least among us for the place to start a pilot project."
Nieto, whose charity works on issues of healthy food access, poverty, land use, climate change and immigration, said the payments should not be viewed as a "handout."
"As we have seen with the stimulus payments, the stipends are ultimately good business for the community and our economy," he said.
"I often challenge those with inherited wealth to explain how different it really is that they receive income from in many cases ill-gotten gains—the labor of others either indentured or enslaved in some cases—then enhanced by legislation that favored their families' position over others, and passed on to heirs who did absolutely nothing to enjoy the benefits of the wealth," he said. "Fundamentally, how is that different from a 'stipend'?"
Responding to criticism from some on social media that there are no restrictions on how the checks can be spent, Nieto said: "We are not Big Brother. Let the project run its course and run the evaluation afterwards. The families know what they need. Food, diapers. Heat and water, etc."
Oakland Resilient Families is funded entirely by philanthropic donations and the program has already raised $6.75 million.
Although the program will function in a similar fashion to a universal basic income scheme, its organizers have underlined that it is not universal.
"UBI is meant to go to everyone and provide enough of a payment to cover all basic needs, whereas a guaranteed income is meant to provide an income floor but not meant to be a replacement for wages and can also be targeted to those who most need it," the program website states.
"UBI would provide everyone—regardless of income—with equal cash support (often instead of existing social benefits). Oakland Resilient Families is intended for low-income BIPOC families and therefore is by definition not 'universal'."