Oakland Mayor Hits Back After Trump Calls City Hell: 'Hell Is Another Four Years of This Racist'
The mayor of Oakland, California took aim at Donald Trump after the president said that living in the city was "like living in Hell."
"Take a look at Detroit, take a look at what's happening in Oakland, take a look at what's happening in Baltimore," Trump said during an interview with Fox News that aired Thursday night. "These cities, it's like living in Hell."
The president's statement came as part of his response to a question interviewer Sean Hannity asked about the violence seen at protests throughout the country. While many demonstrations that have occurred over the last month in response to the deaths of George Floyd and others—either while in police custody or as a result of violence against Black Americans—have been peaceful, some have been marked by looting and property destruction, with police departments and monuments or statues of controversial figures often serving as the targets.
"They've created bedlam. They've destroyed very important things," the president said of the protesters, who he referred to as "troublemakers, agitators and anarchists."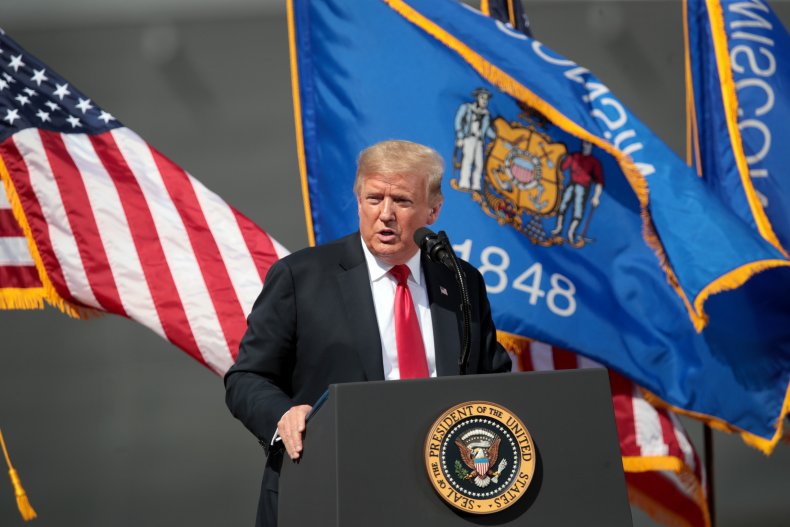 Mayor Libby Schaaf, a Democrat, quickly responded to the president's mention of Oakland, a city she has led since 2015.
"Hell is another four years of this racist in the White House," Schaaf wrote in a Thursday Twitter post that included a link to the interview clip.
The White House did not respond to Newsweek's request for comment in time for publication.
As the movement that began in response to Floyd's death picked up steam across the country in late May and early June, Trump came out strongly against demonstrations that deteriorated into riots, a stance he has continued to take despite the criticism he's faced for his handling of the protests. He has repeatedly referred to himself as a "law and order president" and said he would take action against protesters who grew violent or destroyed property.
Last week, the president said that if an "autonomous zone" protesters created in Seattle was not dismantled by local leaders, he would step in and break it apart himself, though he has not yet done so. In a similar vein, he said during Thursday's interview he would intervene in other cities if necessary to put an end to the violence and property destruction connected to the protests.
Protesters in Oakland have gathered consistently since late May, with some supporting the "Defund the Police" movement and others demanding the removal of statues they say are problematic in modern times. Neither of those efforts have gained the president's support.
"If we are going to become a more perfect union, if we really want to pursue happiness, we first have to have law and order," he said.