Oakland Police Chief Alleges She Was Fired For Exposing Corruption
Anne Kirkpatrick, the former police chief of Oakland, California, has filed a whistleblower lawsuit against the city. She alleged she was fired for challenging corruption and abuse of power by members of the Oakland Police Commission.
Kirkpatrick was fired on February 20, 2020, after serving for three years as the department's first female police chief. The commission voted for her firing unanimously but provided no specific reason for it. Oakland Mayor Libby Schaaf approved the commission's decision "out of respect for the community," according to the SF Chronicle.
The commission is a seven-member civilian watchdog group that oversees the city's police department's adherence to national standards of constitutional policing. The commission also oversees the Community Police Review Agency, the group that investigates police misconduct and recommends discipline.
The lawsuit alleges that the Commission abused their power, sought special treatment from the police department, regularly abused and harassed police staff, interfered with day-to-day police operations and sought unlawful access to police materials.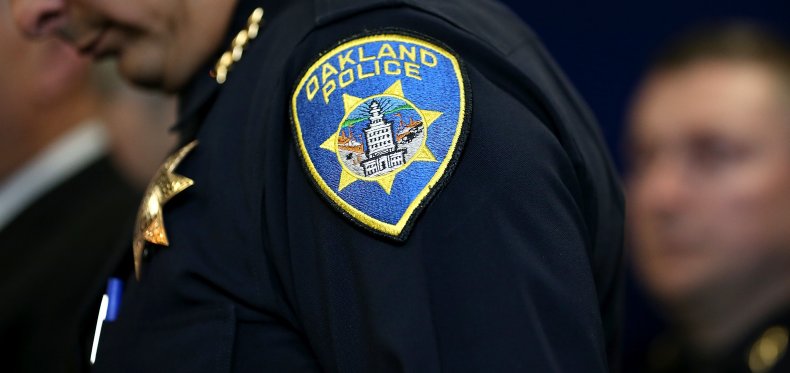 According to the Chronicle, several tensions existed between Kirkpatrick and the commission leading up to her firing, including the commission's disapproval of Kirkpatrick and internal investigators' exoneration of officers involved in the 2018 shooting death of Joshua Pawlik, an armed homeless man. The commissioners said Kirkpatrick's department overlooked evidence against the officers.
Kirkpatrick has sought to reform the police department to get it out from federal oversight, a condition imposed in 2003 due to the exposure of the department's "Rough Riders," a group of officers who committed racial profiling and other abuses.
Under Kirkpatrick, the department fulfilled 42 of the federal overseers' 50 criteria but allegedly struggled to meet expectations on internal use-of-force investigations. Kirkpatrick's three-year tenure was also marked by a decrease in violent and property crimes as well as racial profiling accusations.
"Rather than address the serious issues Chief Kirkpatrick raised, the City of Oakland, through Mayor Libby Schaaf and the members of Police Commission, fired the most progressive police chief in the city's history for blowing the whistle on the commission's misconduct," said attorney R. James Slaughter in a statement. Slaughter's firm, Keker Van Nest & Peters filed the lawsuit in the U.S. District Court of California.
At the time of her firing, commission head Regina Jackson said in a statement that the department demonstrated a failure to comply to the federally required reforms, to address continuing racial and gender disparities in the department and to diversify and grow the department to a level of community and inter-departmental respect.
Jackson called allegations of commission misconduct a "falsehood."
Newsweek contacted the commission for comment.