Oakland Raiders Lawsuit: City Suing NFL, Teams Over Raiders Revenue, Move To Las Vegas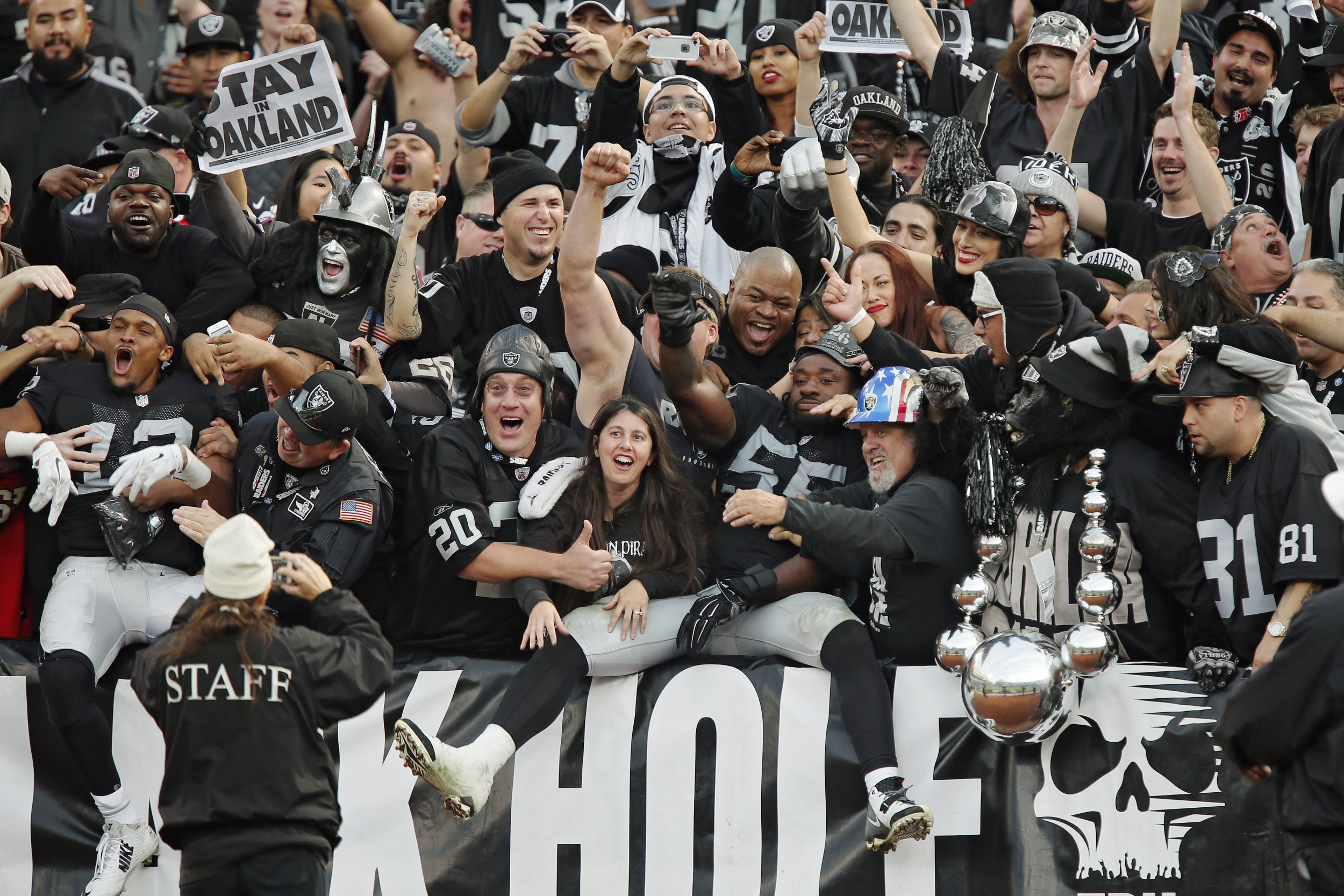 The City of Oakland has filed a federal antitrust and breach of contract lawsuit against the National Football League, the Oakland Raiders and the league's other 31 teams to recover damages resulting from the "Raiders' illegal move to Las Vegas," according to Oakland City Attorney Barbara J. Parker.
"The defendants brazenly violated federal antitrust law and the league's own policies when they boycotted Oakland as a host city," Parker said in the release. "The Raiders' illegal move lines the pockets of NFL owners and sticks Oakland, its residents, taxpayers and dedicated fans with the bill. The purpose of this lawsuit is to hold the defendants accountable and help to compensate Oakland for the damages the defendants' unlawful actions have caused and will cause to the people of Oakland."
The news release accused the league of using "threats of relocation" in order to bargain the City of Oakland into financing a new stadium, as well as "using its cartel status to undermine competition and generate fortunes for themselves, all at a significant cost to taxpayers."
The lawsuit does not, however, ask the court to prohibit the Raiders' move to Las Vegas, instead asking for the city to be rewarded with "the maximum amount of damages available," according to the news release.
In September, Oakland Councilman Noel Gallo claimed that the city would win up to $500 million in the lawsuit, although The San Francisco Chronicle explained that a win was "no sure thing."
The lawsuit could also have an impact on where the Raiders play their final season before moving to Las Vegas in 2020. The Raiders still have a lease at the Coliseum in Oakland that expires after the 2018 season.
Per CBS' Jason La Canfora:
"The Raiders have been in talks with Oakland officials for months and at various points have been viewed as closing in on an extension – there was a meeting between the team and the Oakland-Alameda County Coliseum Authority on Friday – but things have turned contentious at times as well, and the municipality could demand a major rent hike and other concessions. And, with the threat of a lawsuit seeking to prevent the Raiders from relocating, the team could opt to leave sooner."
The lawsuit opens up several other potential settings for next season including nearby Levi's Stadium in Santa Clara, which would make the Raiders co-tenants with the San Francisco 49ers for one season, as well as SDCCU Stadium in San Diego, which formely housed the then-San Diego Chargers prior to their move to Los Angeles in 2017.
The Raiders will face the Denver Broncos their final home game on Christmas Eve, which now seems like it could be their last game in Oakland.