One America News Network has fired senior news producer Marty Golingan, a fellow journalist announced on Twitter today. He had been at OAN since 2016 before disparaging comments he made about the network appeared in a story in The New York Times published on April 18.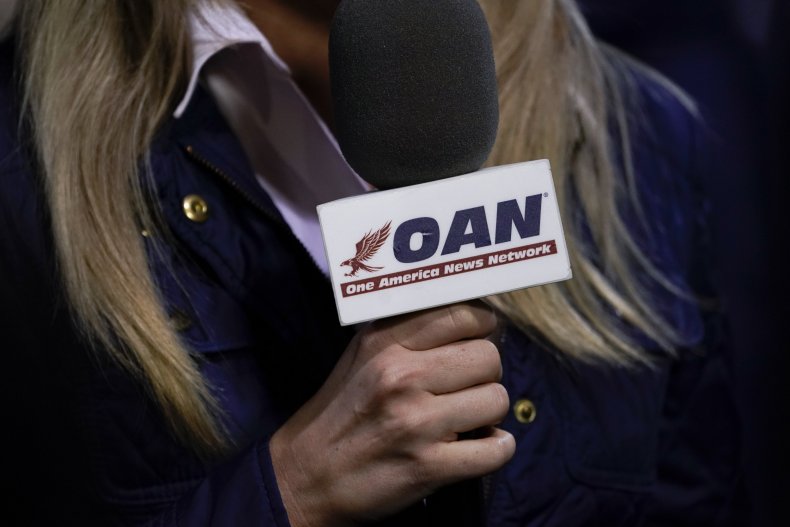 The article, written by Pulitzer Prize–winning journalist Rachel Abrams, focused on how OAN has increased coverage favoring Donald Trump. Abrams also broke the news of Golingan's dismissal on Twitter. She wrote the following on Monday: "UPDATE: One America News has fired Marty Golingan, who told us staffers don't think many of OAN's stories are true. 'I've given up my journalistic integrity already, and to be fired, that would make me feel good,' he had told me. 'I would wear it like a badge of honor.'"
Golingan acknowledged the news by retweeting Abrams' post with a simple "Confirmed" written above it. The announcement also caught the eye of veteran journalist Soledad O'Brien, who tweeted that she wanted to know more about Golingan.
In Abrams' story, she discusses how Golingan said OAN's coverage has changed since he's been there. Whereas it was once more neutral in its political stance, he said, it recently became much more pro-Trump. The Capitol riot was especially worrisome to Golingan, the story emphasizes, and he became concerned his work at OAN may have contributed in some way to the attack, especially when he saw a photo taken that day of a person carrying a flag with the OAN logo.
Abrams also quoted Golingan as having told her that many people at the network did not support the channel's stories regarding election tampering. He reportedly said, "The majority of people did not believe the voter fraud claims being run on the air."
The story also described how Golingan was met with disapproval from OAN's news director Lindsay Oakley when he referred to Joe Biden as "President Biden" in news copy.
OAN was aware of The New York Times story in advance of its publication, and last month aired a segment where it claimed the paper was working on a "hit piece" about the network. The segment named Rachel Abrams, detailing how she had contacted employees to ask about workplace culture and workflow dynamics. The piece ended with a magnified image of Abrams' email address and phone number appearing onscreen.
Newsweek contacted OAN for comment but has not heard back as of press time.
Newsweek made several attempts to contact Golingan for comment but was unsuccessful in reaching him.