OAN Clip Acknowledging 'No Widespread Voter Fraud' Viewed Over 300K Times
A video clip of One America News Network (OAN) saying that it had reached a settlement with election workers who were suing the right-wing channel has gone viral on Twitter.
The video was posted on OAN's Twitter page on Tuesday and so far has been viewed over 350,000 times. In the clip, a narrator says that Georgia officials have concluded there was no widespread election fraud by workers for the 2020 presidential election
"Georgia officials have concluded that there was no widespread voter fraud by election workers who counted ballots at the State Farm Arena in November 2020," the OAN narrator said. "The results of this investigation indicate that Ruby Freeman and Wandrea 'Shaye' Moss did not engage in ballot fraud or criminal misconduct while working at State Farm arena on election night."
A settlement was reached in late April after two Georgia election workers filed a lawsuit against OAN. The election workers, Ruby Freeman and Wandrea "Shaye" Moss claimed the news channel falsely claimed they engaged in ballot fraud during the 2020 election.
More specifically, the mother and daughter pair sued the OAN Network, its owners and its chief White House correspondent for claiming that they introduced suitcases of illegal ballots and committed other acts of fraud to alter the outcome of the presidential election in Georgia.
According to a status report filed on April 21, Freeman and Moss met with the OAN parties on April 19 for a "successful one-day mediation" and "agreed upon and signed a binding set of settlement terms that they anticipate memorializing in a formal settlement agreement." Those terms were not disclosed, according to the Associated Press.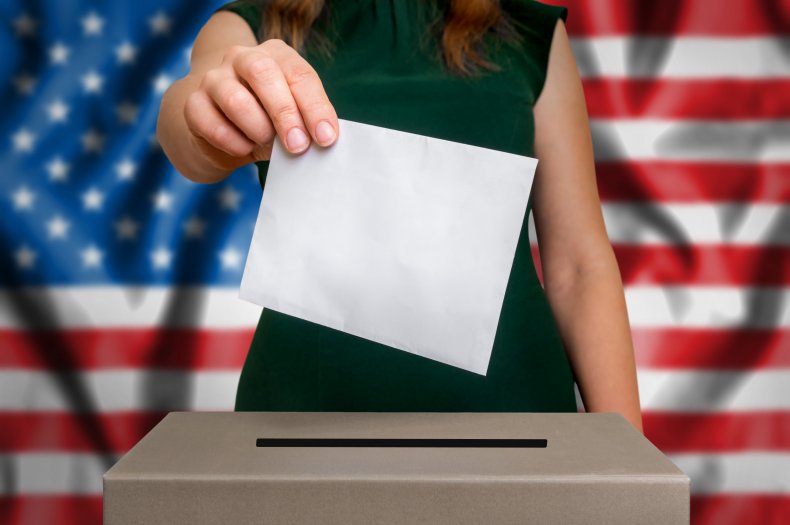 Freeman has spoken about the alleged harassment she had faced as a result of the accusations of committing election fraud. In December 2020, Trump supporters arrived at Freeman's home and she was forced to flee. She left her home for two months in January after a crowd surrounded it.
"I want the defendants to know that my daughter and I are real people who deserve justice. I never want them to do this to anyone else," Freeman said in a statement.
Moss and Freeman also filed a separate defamation lawsuit against the far-right website, The Gateway Pundit, and its owners Jim Hoft and his brother Joe Hoft. That lawsuit is currently pending in federal court in Missouri.
Newsweek reached out to One America News for comment.