Oath Keeper Graydon Young Pleads Guilty to Conspiracy, Will Testify in Capitol Riot Case
Graydon Young, an accused Capitol rioter, agreed to plead guilty on Wednesday and as part of his plea deal, he may take the stand against his co-conspirators.
Young, who's believed to be a member of the Oath Keepers, a right-wing militia organization, is accused of entering the Capitol as part of a "stack," a tactical formation used for moving through a crowd. Seen with what appears to be communication devices, prosecutors have used the Oath Keepers' coordination on January 6 to bring about conspiracy charges that allege they premeditated the attack on the Capitol.
On Wednesday, he became the second member of the Oath Keepers to plead guilty. Jon Schaffer, an alleged member of the Oath Keepers, pleaded guilty in April to one count of obstruction of an official proceeding and one count of entering and remaining in a restricted building with a deadly or dangerous weapon.
Young's plea requires him to cooperate with the government and he's agreed to testify before a grand jury, according to Judge Amit Mehta. He also agreed to sit for interviews with law enforcement and to turn over evidence.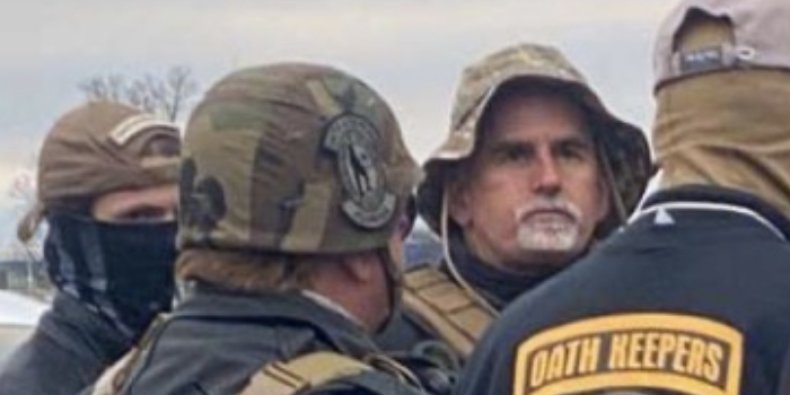 More than 400 people have been charged in connection with the Capitol riot and prosecutors have cited the significant workload in pushing for delays in the trials. Striking plea deals with some defendants reduce the work needed to bring cases to trial, giving them the ability to focus resources, and potentially crack harder-to-reach cases.
"Traditionally, they build up the pyramid through cooperation," Kendall Coffey, a former U.S. attorney, previously told Newsweek. "They're going to go far beyond the guilty who can be identified on videotape and try to reach organizers, funders and anyone who was really orchestrating what was obviously a wave of fatal criminality."
Michael Sherwin, acting U.S. attorney for the District of Columbia, promised to leave no stone unturned and said he found "bread crumbs" of organization in the early days. Prosecutors have struggled to show a clearly defined plan for the Capitol riot, but they have used conversations between militia members and their attire to indicate some rioters were prepared for violence.
Before entering the Capitol, Young swapped his "boonie" hat for a tactical helmet and wore a tactical vest, according to court documents. He also allegedly forwarded an email to Laura Steele, another defendant, that called for Oath Keepers to travel to Washington, D.C., to "protect events, speakers and attendees."
"As we have done on all recent DC Ops, we will also have well-armed and equipped [quick response force] teams on standby, outside DC, in the event of a worst-case scenario, where the president calls us up as part of the militia to assist him inside DC," the email said.
Young was charged with conspiracy, obstruction of an official proceeding, destruction of government property, entering a restricted building and tampering with documents or proceedings. His agreement has him pleading guilty to conspiracy and obstruction of an official proceeding.
While he's the second alleged Oath Keeper to plead guilty, he's the first of 16 people who are charged with conspiracy to agree to cooperate.