Six Killed as Mexican Police Attempt to Break Up Week-Long Teachers' Protest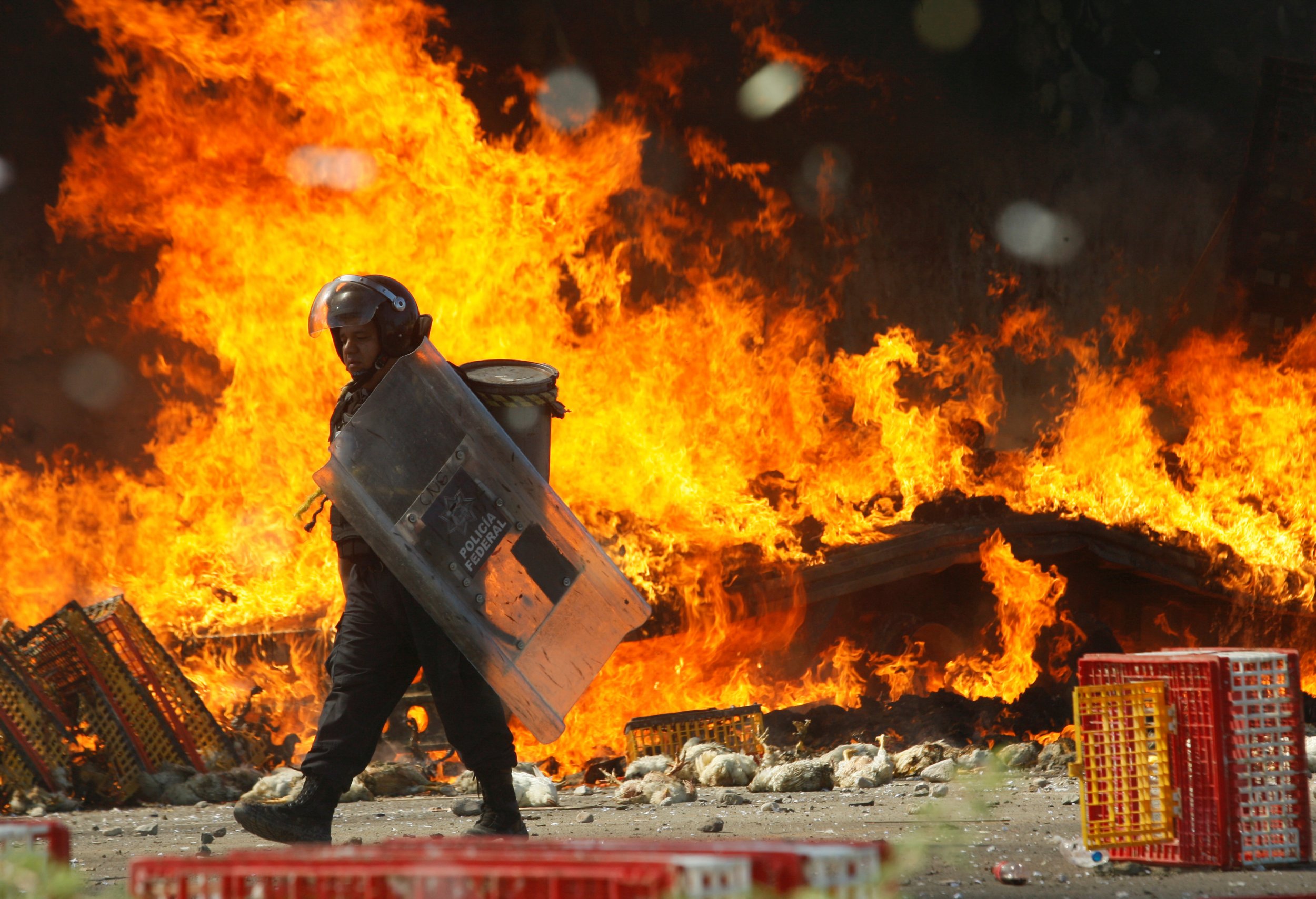 Six people have died in southern Mexico following clashes between demonstrating teachers and police.
The protests began after officers arrested several leaders of the CNTE teachers union on June 12, on charges of corruption. Members of the organization have been blocking roads in the state of Oaxaca since the arrests.
Oaxaca's governor, Gabino Cué said the blockades had hindered the delivery of vital goods to the state. As well as closing the roads, the protesters had also looted shops and burned vehicles.
Mexican security officials said that police were trying to move the protesters when gunmen began firing on them and the teachers. As well as the six dead, a further 55 police officers and 53 people were injured, The Wall Street Journal reported.
The country's National Security Commission said that the police involved in the operation were not armed, according to the BBC. Members of the union, however, blamed the deaths on the security forces. Photos from the attack seem to show police officers with guns, but the country's police commissioner said they had arrived in response to the gunfire.
The CNTE union, which has a long history of political activism, opposes the government's 2013 educational reforms. Among the measures were changes to how teachers' performances would be assessed. The union's members said the charges against their leaders are politically motivated because of their dissent.
Prosecutors have accused the arrested leaders of taking union funds for personal benefit. For two years, the CNTE demanded 3.5 percent of the value of certain purchases that its members made. It took this money directly from their paychecks. Rubén Núñez, the head of the union, is further charged with money laundering.