With 2017 NCAA Tournament Bracket, Obama Predicts March Madness Winners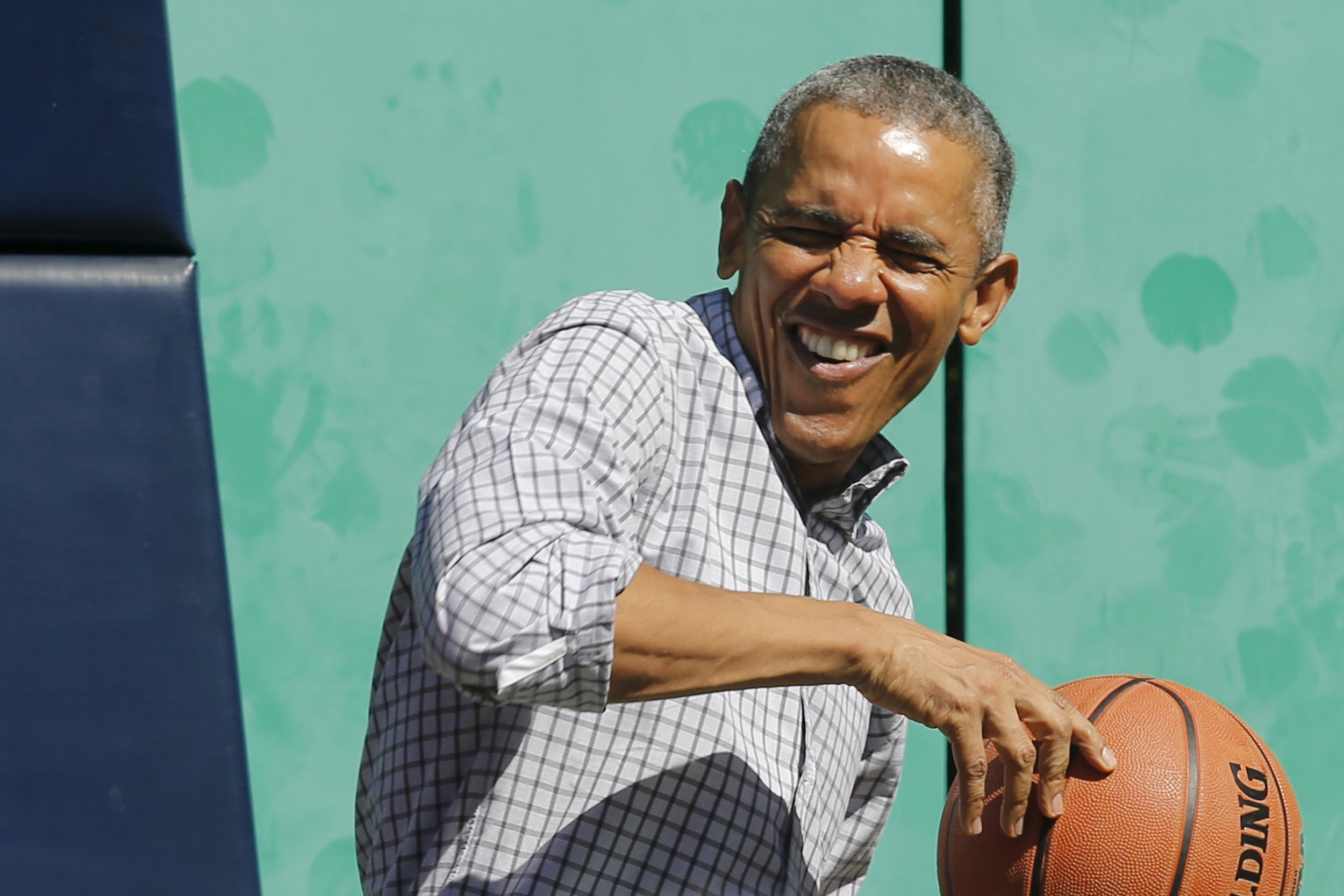 Former President Barack Obama Wednesday stepped into a void left by President Donald Trump. Obama continued his tradition of filling out a bracket for the women's and men's NCAA basketball tournaments, something Trump declined to do when offered the opportunity by ESPN.
But instead of revealing the former president's picks on television, the Obama Foundation simply released the 44th president's picks on Twitter. It wrote that a citizen named Solomon inspired them by writing to the foundation that "a good sport, along with a good citizen, knows the main objective has nothing to do with the day's score, but the willingness of people to continue playing no matter the outcome of a single contest."
They, in turn, revealed Obama's bracket in the spirit of "sportsmanship [and] good citizenship," the foundation noted on Twitter.
Obama picked the University of Connecticut to win the 2017 women's tournament, which is probably the safest bet in all of March Madness. While nothing is guaranteed, the legendary program has won four straight championships and more than 100 games in a row.
On the men's side, Obama picked North Carolina to win it all. They're a No. 1 seed, although defending champion Villanova is considered the top overall team. Last year Obama correctly predicted UConn would win the women's tournament, but incorrectly thought Kansas would win it all on the men's side.
The former president rounded out his 2017 men's Final Four with Duke, Arizona and Kansas. On the women's side he selected Notre Dame, Washington and South Carolina.
Obama is a noted basketball fan who often played in pick-up games during his tenure as president, although his time on the court lessened as he aged. His picks for the 2017 tournaments suggested he thinks things are going to largely go as planned with very few major upsets. The biggest upset he picked on the men's side was just No. 10 seeded Wichita State over No. 7 seeded Dayton.