Obama Suggests 'Mixed Motives' in California Shooting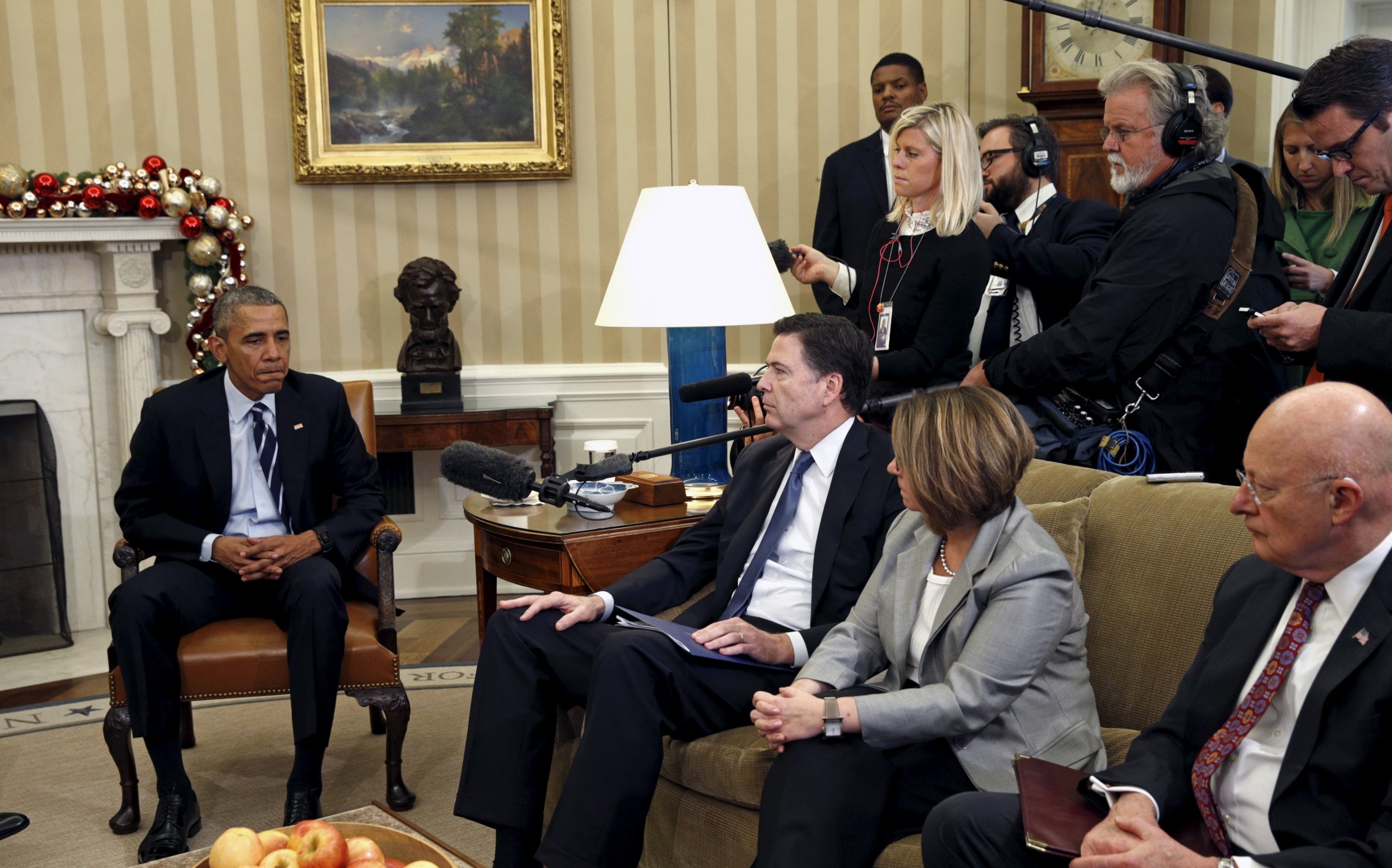 Updated | President Barack Obama said that it is not yet clear what motivated the suspects in the mass shooting in San Bernardino, California, Wednesday that killed 14 people and injured at least 21, and that the investigation will take time.
Speaking from the Oval Office and surrounded by members of his national security team, Obama said the shooters perhaps had "mixed motives."
"It is possible that this was terrorist-related. But we don't know. It's also possible that this was work-related," he said.
The FBI has taken control of the investigation. Police identified Syed Farook, 28, and Tashfeen Malik, 27, as the suspects. They reportedly were married and had a 6-month-old child whom they left in the care of one of their mothers before the shooting.
On Wednesday around 11 a.m. local time, they opened fire at a company gathering at the Inland Regional Center for the developmentally disabled. They were equipped with weapons and appeared to have access to additional weaponry in their homes, Obama said. Farook had worked with the organization that hosted the holiday gathering where the shooting took place.
It was the worst mass shooting in the country since a gunman killed 26 people at Sandy Hook Elementary School in Newtown, Connecticut, in December 2012.
As he does following every high-profile mass shooting, Obama spoke more broadly on the issue of gun violence in the United States. He acknowledged the combination of law enforcement officials and intelligence and military service members who keep the country safe on a daily basis. But Americans can't leave the problem solely to the professionals, he said.
"We all have a part to play, and I do think that as the investigation moves forward, it's going to be important for all of us, including our legislators, to see what we can do to make sure that when individuals decide that they want to do somebody harm, that we make it harder for them to do it. Right now it's just too easy," he said.
"We are going to have to search ourselves as a society to make sure we can take the basic steps that would make it harder—not impossible—but harder for individuals to get access to weapons," Obama added.
He assured the American people that officials will be vigilant in determining the facts and motives involved in the shooting.
He ordered the U.S. flag be flown at half-staff at the White House, all public buildings and grounds and military posts, and at half-mast at naval stations around the country.
FBI Director James Comey and U.S. Attorney General Loretta Lynch will hold a press conference later Thursday to provide updates on the investigation.
This story has been updated to include the increased number of injured people in the San Bernardino shooting, from 17 to 21.