Obama Addresses Airstrikes on ISIS and Khorasan Group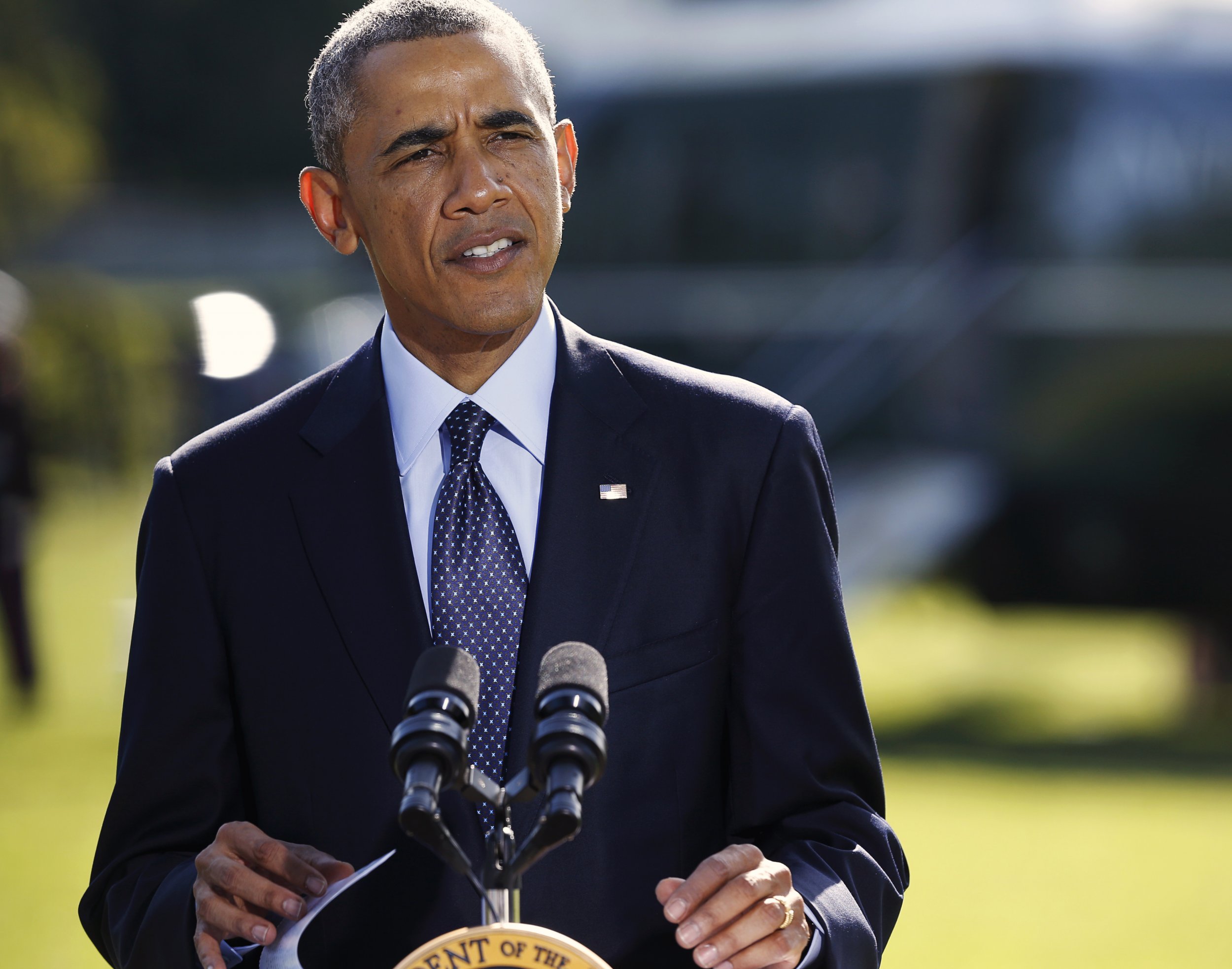 In a statement delivered on the South Lawn of the White House Tuesday morning, President Barack Obama said the United States had carried out targeted airstrikes Monday night in Syria and Iraq against the Islamic State (referred to by the president as ISIL and also known as ISIS) and a group calling itself Khorasan.
The president said the U.S. was joined by a coalition of five Arab nations: Saudi Arabia, the United Arab Emirates, Jordan, Bahrain, and Qatar. More than 40 other nations had offered assistance, he said.
Obama said the formation of the coalition signaled that "this is not America's fight alone" and that, "above all, the people and governments of the Middle East are rejecting ISIL."
Obama described the Khorasan group as composed of "seasoned Al-Qaeda operatives" in Syria focused on plotting against the United States and its allies. "In terms of threat to the homeland, Khorasan may pose as much of a danger as the Islamic State," said National Intelligence Director James Clapper in a recent intelligence gathering.
In his statement, President Obama said the strikes were intended to send a clear message.
"We will not tolerate safe havens for terrorists who threaten our people," he said.