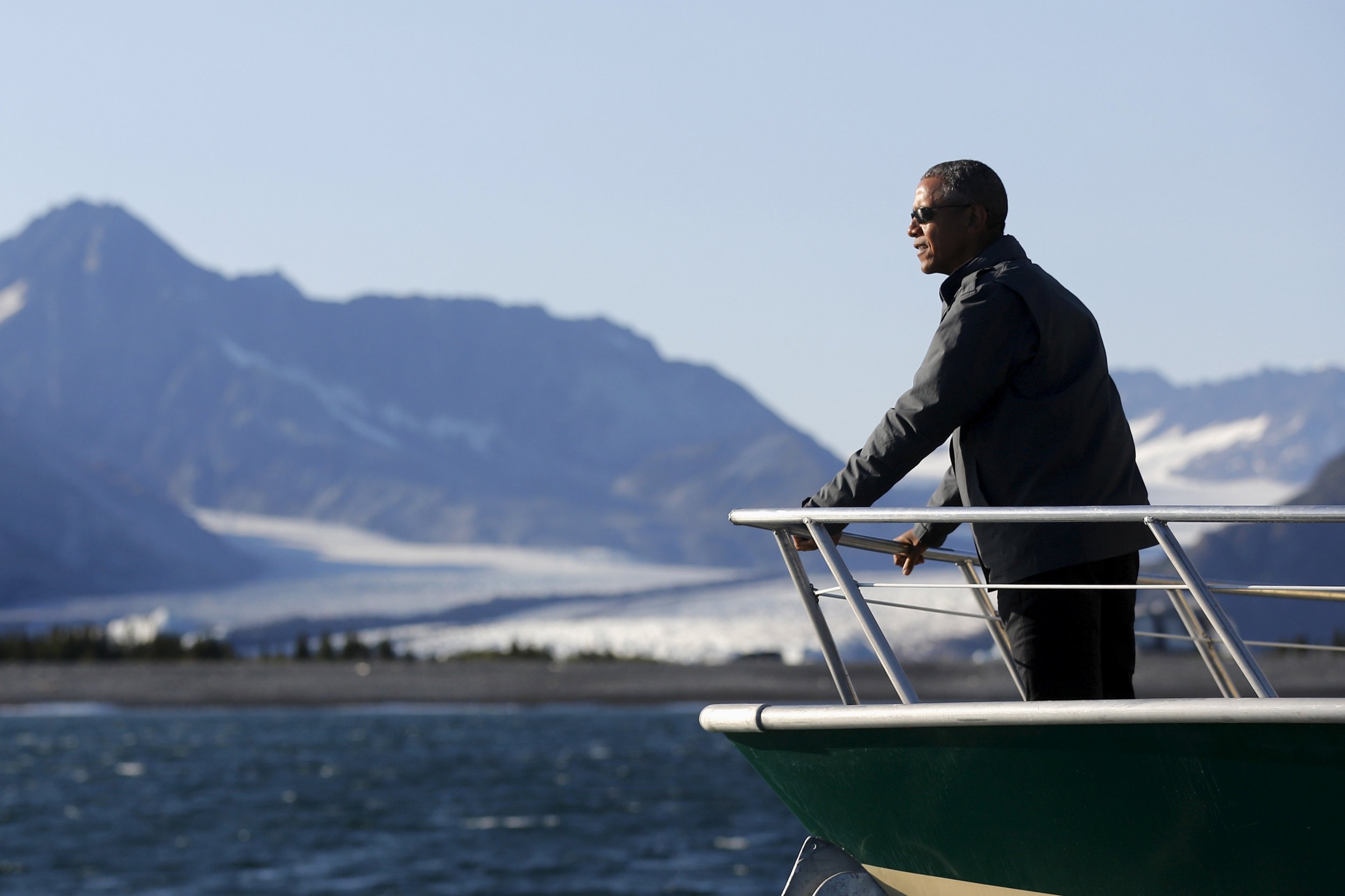 The Obama administration announced Friday it would suspend sales of leases for offshore drilling in the Arctic, and won't renew existing leases, citing "current market conditions and low industry interest."
The announcement exposes just how little industry interest there currently is in Arctic drilling: The Bureau of Ocean Energy Management (BOEM) put out a call for potential bidders on leases in the Chukchi Sea back in September 2013, according to the Interior Department. But the agency did not receive a single "nomination" from any company. Similarly, a call for leases in the Beaufort sea in 2014 elicited only one nomination, "thereby raising concerns about the competitiveness of any such lease sale at this time," the Interior Department said in a statement .
The government's decision comes just weeks after Shell announced it was abandoning its attempt to drill in the region, after investing $7 billion and several years into the project.
"In light of Shell's announcement, the amount of acreage already under lease and current market conditions, it does not make sense to prepare for lease sales in the Arctic in the next year and a half," Sally Jewell, the secretary of the U.S. Department of the Interior, said in a statement. "I am proud of the performance of Interior's Bureau of Ocean Energy Management and Bureau of Safety and Environmental Enforcement, the U.S. Coast Guard and others in ensuring that Shell's program this past season was conducted in accordance with the highest safety and environmental standards."
Shell's leases in the Chukchi Sea were set to expire in 2020. The company requested a "suspension," which would have allowed it to retain the leases beyond that date. But the Interior Department also announced Friday that it denied the requests from Shell, as well as a similar request from Norwegian energy company Statoil, to suspend their leases. "Among other things," the Interior Department wrote, the companies had simply taken too long to get anything done in the region. "The companies did not demonstrate a reasonable schedule of work for exploration and development under the leases," which is a regulatory requirement of the agency for these types of lease modifications, the statement read.
Below are the letters sent to Statoil and Shell from the U.S. Bureau of Safety and Environmental Enforcement, rejecting their requests to suspend (and therefore extend) their lease terms.
Bill Schoellhorn, Exploration Director Alaska Letter
Susan Childs, Shell Letter by Newsweek